Sergio Aguero believes he is in the form of his life after breaking the Manchester City scoring record, but has once again added to the confusion over his contract situation by saying he "doesn't know" how many years are left on his current deal.
Aguero surpassed Eric Brook's tally, which had stood for 78 years, by notching his 178th goal for City in their 4-2 win at Napoli on Wednesday evening.
Aguero 2/1 to bag 2+ v Arsenal
The Argentine has scored at least 28 goals in five of his six full seasons in England, including a personal high of 34 under Pep Guardiola last season, and his achievement will be recognised with a presentation before Sunday's game against Arsenal.
And, with nine goals in 11 outings so far in the current campaign, Aguero believes he is at the top of his game right now.
"Yeah, I think so," he replied when asked by reporters about his form. "This year I think we are playing very good, but the other years are different because now we have a different manager, different players. This year is new, new players came and we are very good. I think this squad is stronger now.
"The season only recently started, two-and-a-half months or so ago, so there's still a long way to go. Individually and collectively I think we've started very well, and we have to continue like this because, as we all know, there are a lot of games in England and we have to be in good physical shape for what is to come."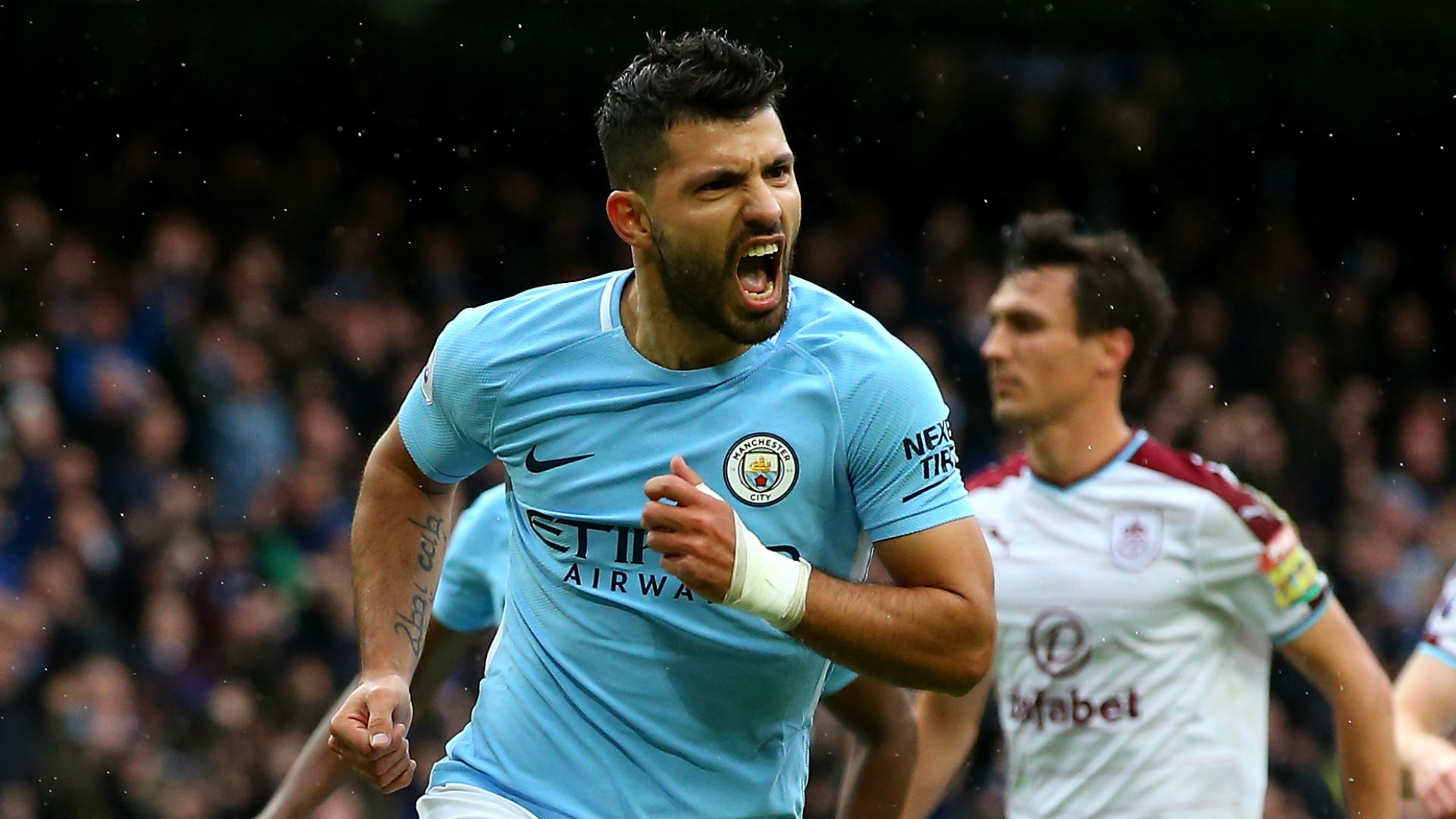 Aguero has not always seen eye-to-eye with Guardiola since the Catalan arrived at the club last summer, though his performances and goal output over the past year serve as proof that he has taken his coach's ideas on board.
And although the 29-year-old's future appears to be in Manchester, despite he himself suggesting that he could be moved on earlier this year, the circumstances surrounding his current agreement with the club are still far from clear.
Aguero extended his contract for one year, until 2020, over 18 months ago, but an official announcement has never been made by the club.
When asked in February when his deal expires, Aguero said 2020, but has since told Argentine media that it is in fact 2019.
Asked if he could clear up the situation on Wednesday evening, he only muddied the waters further.
"I don't know, I don't remember," he said with a smile. "2019 I think, I will have to go and check again now."
Let'