Sergio Aguero is once again discontent with life under Pep Guardiola at Manchester City, Goal has learned.
Sources close to Aguero have made it clear that he believes Guardiola is treating him unfairly, and that the Catalan will ultimately force him out of the club.
Aguero, who became City's all-time leading scorer this season, feels his past achievements and his efforts to adapt his game over the past year are being taken for granted, and he believes the former Barcelona and Bayern Munich coach is using any opportunity possible to force him towards the exit door.
Those close to Guardiola insist he has no issue with Aguero, and insist the Argentine is prone to mood swings when left out of the side, as many strikers are.
Indeed, part of the reason City will not try to sign Alexis Sanchez in January is because Guardiola is happy with the efforts of Aguero and Gabriel Jesus in the No.9 role.
However, it remains the case that Aguero is convinced he is being pushed out.
It is a repeat of the situation which bubbled away behind closed doors for much of last season, one which had seemingly been resolved.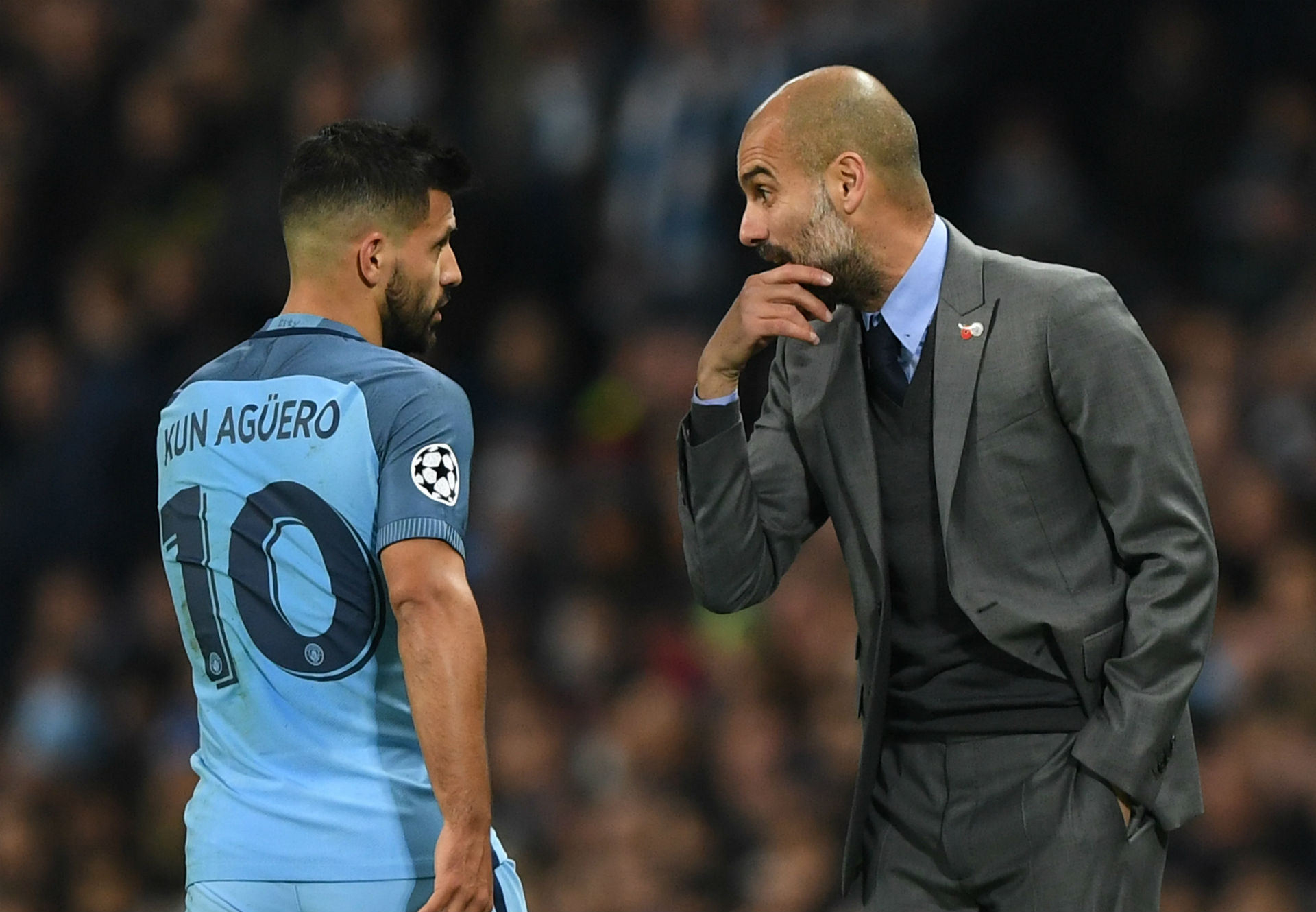 Around 12 months Aguero began to feel he was being marginalised by Guardiola, who constantly demanded changes in his game, and the striker's mood darkened when he lost his place to Brazil youngster Jesus at the start of 2017.
In a rare post-match interview in February, and an ever rarer public show of displeasure, Aguero suggested the club would have to decide whether they wanted him to remain at the Etihad Stadium or not, and that he would sit down with club chiefs during the summer.
The crucial element to Aguero's rediscovered sense of annoyance is that he had been assured during pre-season that things would change.
Goal can reveal that the striker spoke with City chairman Khaldoon Al Mubarak in Los Angeles.
During that conversation, Al Mubarak asked Aguero to remain at the club, and assured him that issues between him with Guardiola, which are well known behind the scenes, would be resolved.
Aguero, bouyed by that conversation, was pleased to learn that he would not be sold, and it is understood that a move away has not been considered since that moment.
The 29-year-old has appeared to have improved as a player as a result of Guardiola's demands, and it was believed that he had managed to put his disappointment behind him.
But in recent weeks he has come to the conclusion that things have not changed, and he is once again concerned about his future, as he is said to realise that for all his popularity at the club, Guardiola would always get his way if he does indeed want a change up front.
City's owners had asked Guardiola to keep Joe Hart during the summer of 2016, but the Catalan put his foot down and insisted the England goalkeeper be sold after he had refused to adapt his playing style.
A change in goal was fundamental to Guardiola's entire approach, and is not wholly similar to Aguero's current situation, but it serves as an example of the Catalan's power behind the scenes.
Aguero has been left perplexed by the decision to leave him out of the Manchester derby earlier in December, and he made his displeasure clear after being substituted in the 55th minute of the win against Tottenham. He is also said to have wanted to be involved in the Carabao Cup tie at Leicester City this week, when he was one of several first-team players to be given the night off.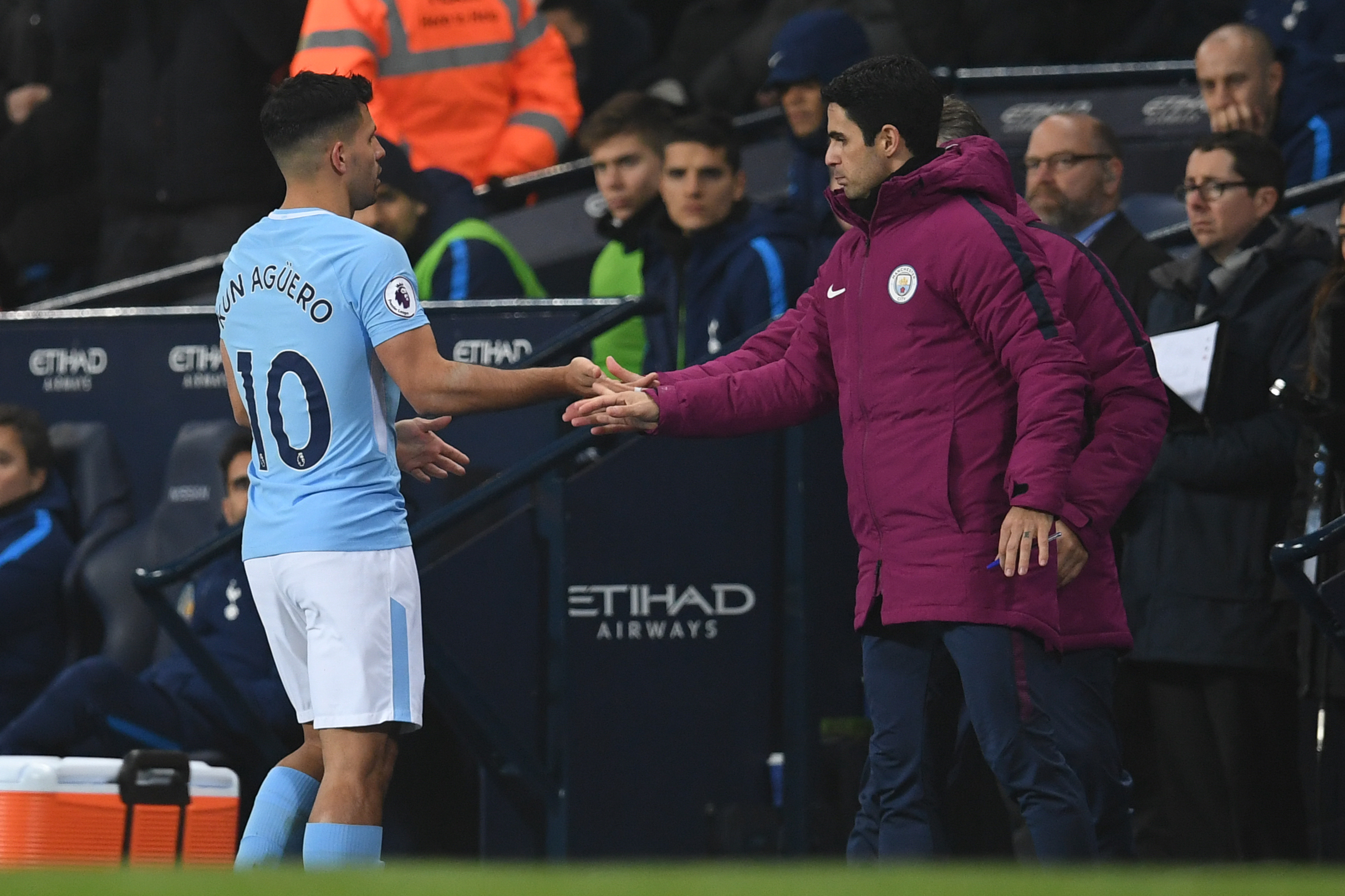 Other examples from earlier in the season include Guardiola's fury at Aguero for attending a concert in Amsterdam in the build-up to City's game at Chelsea in September. Guardiola publicly insisted he had no problem with Aguero's activities on his day off, but in private he was angry about what he saw as a reckless trip.
Aguero was involved in a car accident on his way from the concert to the airport, and although he made a speedy recovery from the rib injury he sustained, the forward believes Guardiola left him on the bench for several matches as a form of punishment.
Supporters will point to the fact that the Argentine celebrated the recent wins against United and Spurs enthusiastically, and indeed hugged Guardiola on the touchline at Old Trafford.
Sources close to him stress he is delighted with the club's current performances and league position, as well as his relationship with his team-mates and the treatment he receives from other high-profile City officials.
His sole problem lies with what he perceives as Guardiola's poor treatment of him. It is said to be a similar situation to that of Claudio Bravo, who is happy with life in Manchester but has a frosty relationship with the Catalan.
Aguero is said to be committed to working hard at his game and contributing to the team whenever called upon, as it appeared he had in the final months of last season.
But there is also considerable consternation among those close to Aguero that Guardiola has consistently put the ball in the Argentine's court, with statements such as "When Sergio decides to leave Manchester City, it will be his decision."
Aguero believes that the only reason his future is up for discussion at all is because his coach has undervalued him. He is also extremely reluctant to speak publicly about his feelings, and he believes the Catalan has taken advantage of that situation to suggest that it is Aguero himself who would be the driving force behind any transfer.
Sources close to Guardiola's coaching staff do indeed stress that the striker will be happier once he gets a consistent run in the side, that they have no concern over his commitment and that his current feelings merely amount to a storm in a tea cup.
But given it required the City chairman to personally intervene and smooth over the issue during the summer, it remains to be seen how a solution will be found this time.
Let'