When Chelsea beat Manchester City at the Etihad Stadium last December, Antonio Conte's men went seven points clear of their rivals as they continued their march towards the Premier League title. On Sunday, City's dominant victory put them a staggering 25 points clear of last season's champions.
The difference in the two sides, in such a short period of time, is quite incredible. Chelsea, who won the title at a canter in Conte's first season, were quite frankly pathetic here. City were not quite at their majestic best, but they did not have to be. 
The Londoners, who had all the answers last season, offered nothing but a meek defensive display. In the parlance of their former manager, they parked the bus, and in fairness they did limit City's chances. The problem was that they created absolutely nothing themselves. 
They failed to register a shot of any kind in the first half – the first time they have done that since Opta records began in 2003 – and too often their forays forward simply came to nothing. Eden Hazard, deployed as a false 9, may as well have not showed up. On more than one occasion he threw his hands up in disgust as a long ball forward sailed over his head.
Chelsea, not for the first time this season, had no attacking plan. Think of their performance against Barcelona but without Willian's long-range shots.
[embedded content]
A lack of attacking cohesion is nothing new this season and it is why they could genuinely miss out on the top four.
Coming on the back of such a dominant title victory, the decline is staggering.
Conte will surely go in the summer and the bandwagon will roll on, but once again the Londoners will find themselves in a position familiar to City fans: worldbeaters one season, also-rans the next.
For City those days seem to be a thing of the past, certainly as long as Pep Guardiola is in the dug-out.
Now they have all the answers.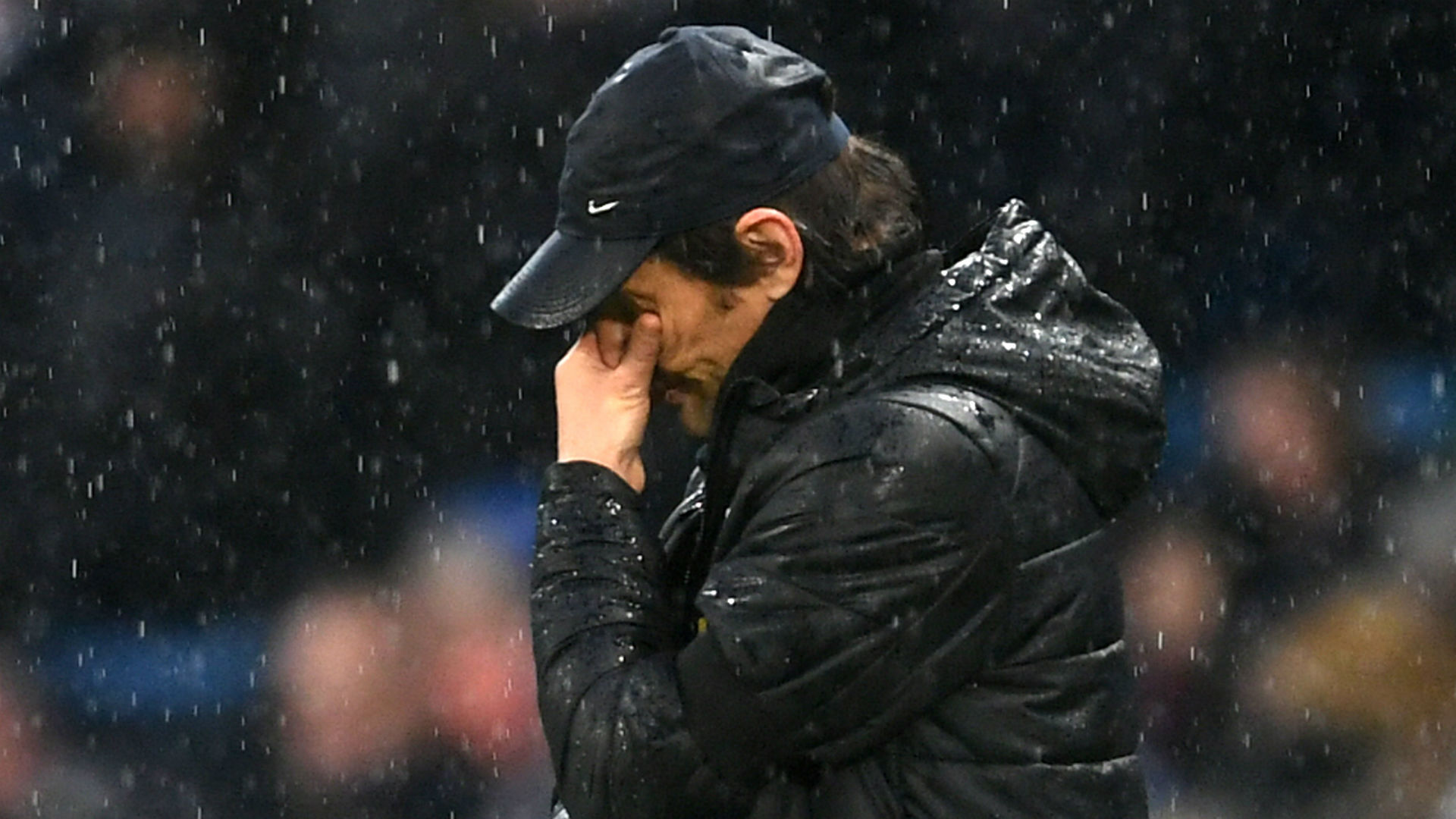 Even had Chelsea put up more of a fight this season it is doubtful they would have got anywhere near lifting the title again.
City are far and away the best team in the country and if Guardiola can focus minds over the summer it is hard to see anybody else bridging the gap in the near future.
As Conte was credited with taming English football with a three-man defence and a seemingly unstoppable counter-attack, Guardiola was said to be struggling to get to grips with his new surroundings.
He was slowly making his mark on City but too many flaky performances ultimately undermined the Catalan's first season.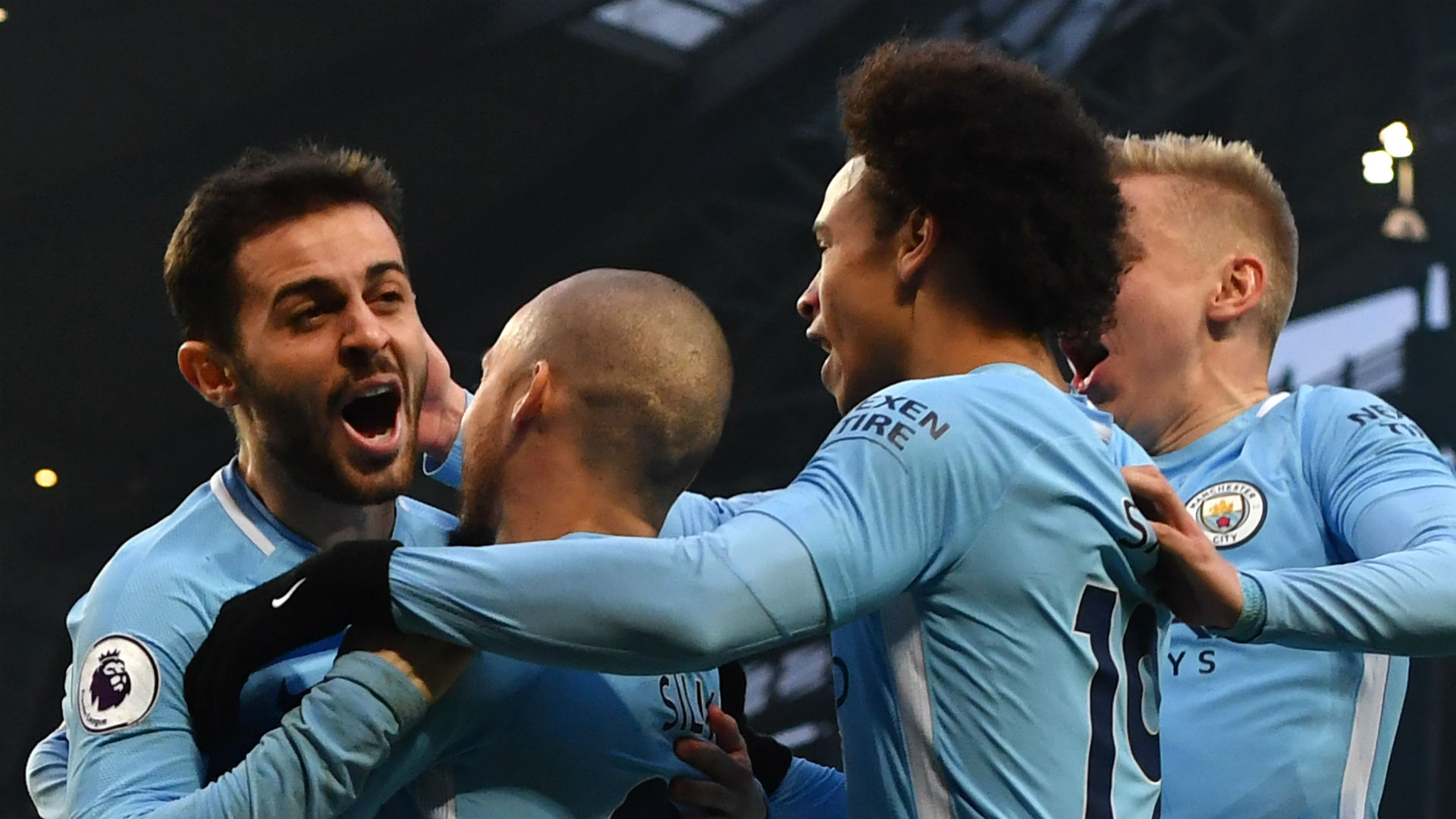 The game against Chelsea in December 2016 highlights their issues.
Then, City dominated the game but failed to take their chances and watched on as Chelsea got in behind to fire past a hopeless Claudio Bravo.
Guardiola insisted his side deserved to win that day, and whether he is right or not the outcome only serves as further proof of how far the Catalan's side have come.
Last season's lapses, at both ends of the pitch, are by now a thing of the past
They are past the point of proving themselves to anybody, at least as far as the league is concerned; they are 19 points clear at the top of the table. They may have invested plenty of money to help catch Chelsea up yet Guardiola's work on the training field has been evident all season. It certainly was on Sunday.
They barely let Chelsea breathe when in possession, and when they won it back they knocked it around probing patiently for openings. Their structure ensured there were few opportunities for the kind of costly counter-attacks of last season. 
Quite simply, Chelsea's players often looked like strangers. City's look like they've been doing this for years, and the fear for the rest is that they will succeed where Chelsea have failed and do it, consistently, for years to come.
Let'