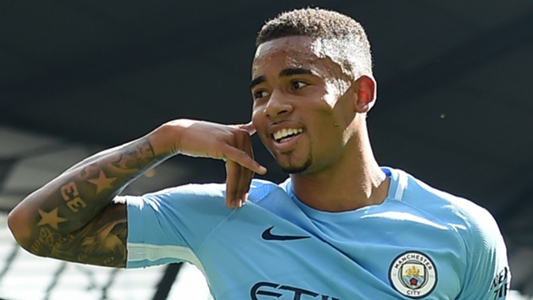 Gabriel Jesus could be fit for Manchester City's Champions League game against Basel on February 13, according to Pep Guardiola.
The Brazilian had initially been ruled out for 4-6 weeks with the knee ligament injury he picked up against Crystal Palace on New Year's Eve.
City sent Jesus to Barcelona for a check-up on Thursday, little over 10 days after the Palace game, and Guardiola says the striker could be back in action within three weeks.
"Yesterady he was in Barcelona with Dr Cugat, and at the end it was good," the City boss said. "In two or three weeks, when we play Basel in the Champions League, he could be ready, two or three weeks he will be ready, I think."
Should the 20-year-old return within three weeks, he would theoretically also be available for games against Burnley on February 3 and Leicester City on February 10.
Let'