Pep Guardiola insists Manchester City did nothing to provoke the tunnel bust-up following Sunday's game against Manchester United at Old Trafford.
A number of players, coaches and other members of staff from both teams were involved in heated exchanges following City's 2-1 victory, which put them 11 points clear at the top of the Premier League.
[embedded content]
Goal understands United boss Jose Mourinho took exception to City's dressing room celebrations, while Red Devils forward Romelu Lukaku, coach Silvino Louro and City players Fernandinho, Vincent Kompany and Nicolas Otamendi were also involved in clashes which left Blues coach Mikel Arteta and a physio nursing facial cuts.
Guardiola did not want to shed any further specific details on the row, but he was keen to point out that his side celebrated as teams around the world celebrate big victories, and was especially insistent that his players kept those celebrations inside the dressing room.
"No," he said when asked if his players over-stepped the mark after the match. "Definitely not. Believe me. Definitely not. It was the same after the [last winner against] Southampton, that was 96 minutes or something like that, but we were happy.
"It was a derby, it was the closest rival. When United win they celebrate, when Arsenal win against United they celebrate, when Arsenal win the FA Cup last season they celebrate, but where? Inside the dressing room.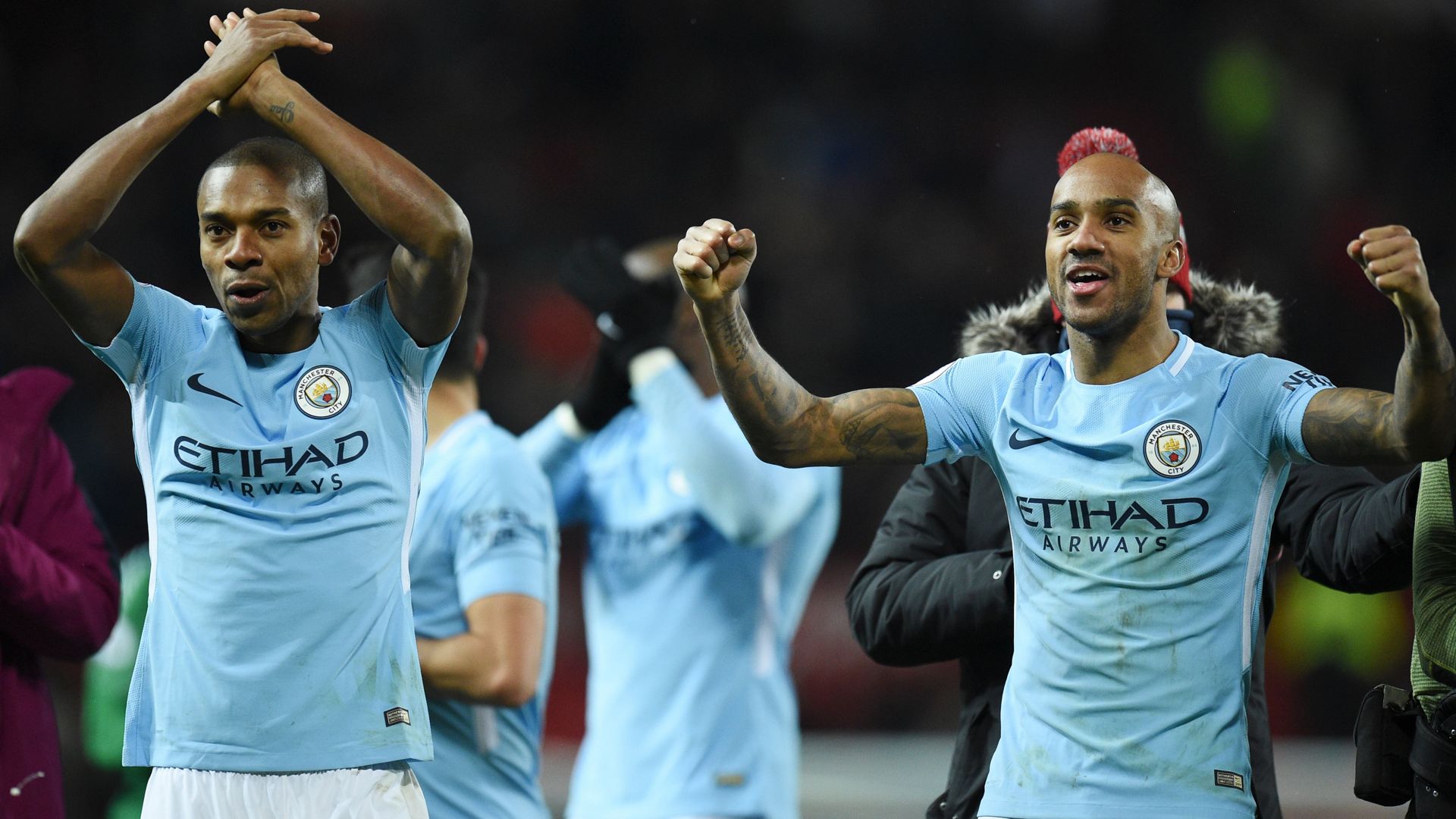 "We try to celebrate, because when we lose we try to accept the defeat, but when we win we celebrate. We celebrate in the right moments, for example we celebrated in Napoli when we qualified for the last-16 of the Champions League, you have to do that, but inside. I am the guy who encouraged them to do that, but inside, and after that what happened, happened, hopefully it will not happen again."
When pressed further on his players' reactions, he replied: "It was correct, believe me. We jumped, because we were happy. People have to understand that we were happy. I think all the teams around the world when they win a derby they are so happy. When we won with Bayern [Munich] we were happy, when we won important games with Barcelona we celebrated. We didn't do anything exceptional. We always have respect for our opponents."
Let'