Pep Guardiola has rubbished claims from Yaya Toure suggesting he has had "problems with Africans", stating: "It's a lie and he knows it."
In an interview with France Football, Toure strongly criticised the Manchester City boss.
The veteran midfielder, who was handed a solitary Premier League start in the final season of a hugely successful eight-year stint at the Etihad Stadium, accused Guardiola of having "problems with Africans wherever he goes" and said he was treated as a rival.
City and Guardiola initially declined to comment on the quotes, but the latter has now made it clear he totally refutes Toure's comments.
"It's a lie and he knows it," Guardiola was quoted as saying by Marca in an interview with Catalan station TV3.
[embedded content]
"We were together for two years and now this is when he says it. He never told me face to face."
Toure and Guardiola have clashed in the past, and his agent, Dimitri Seluk, went one step further, insisting that calling the Catalan a "dog" – which another representative, Mino Raiola, did previously – is too kind to the City boss.
"You know, Guardiola cannot be called a dog," he told Sport24. "Because a dog is a good and kind creature, man's best friend. But Guardiola, by his very nature, is man's worst enemy," he added.
Such is the ill-feeling between Toure and Guardiola, Seluk says that the Ivorian would be willing to play for any top-six club next season with a weekly wage of £1, supplemented by selected bonuses.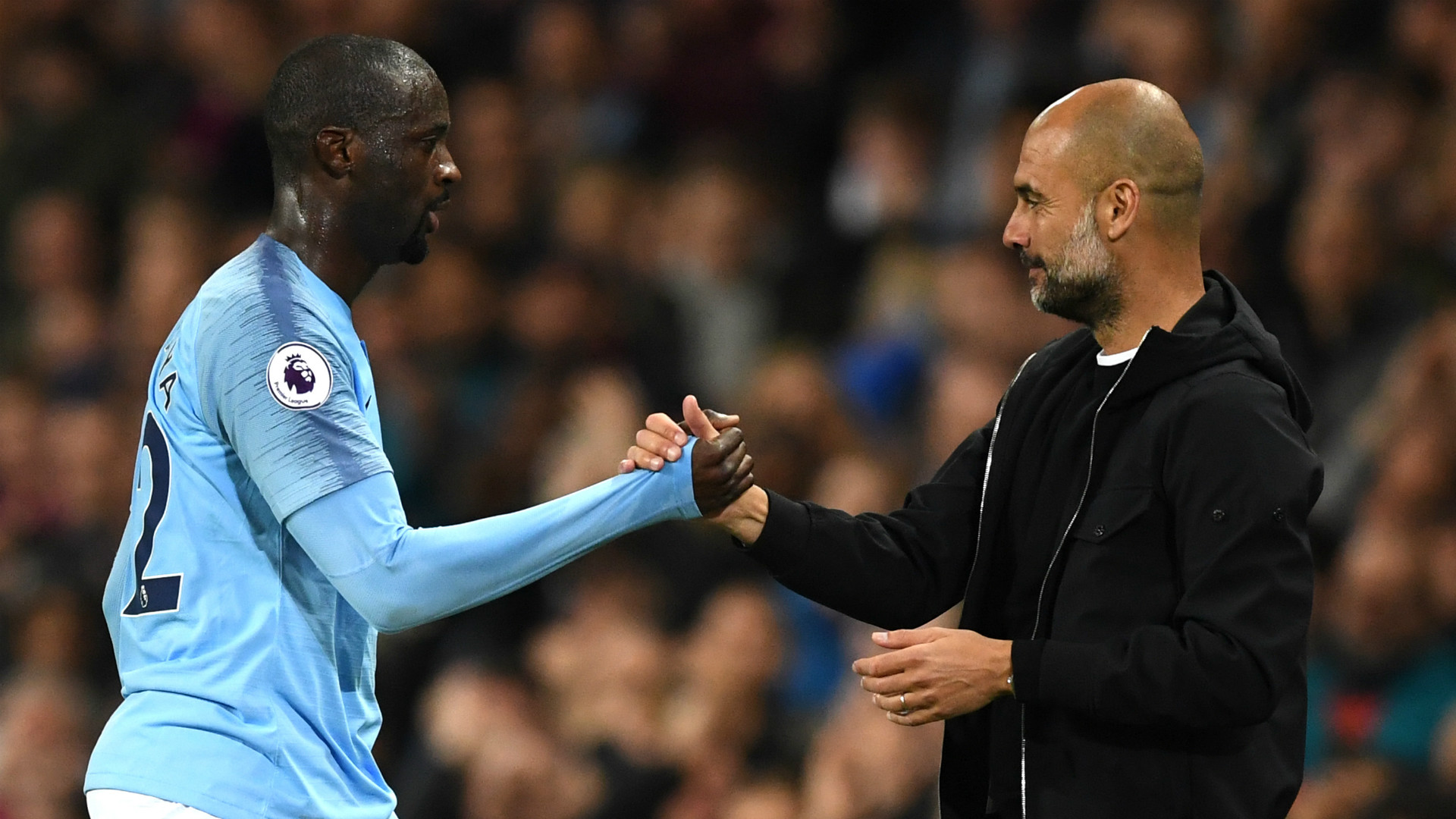 "At a time when English clubs are spending huge sums of money on players, I officially declare that Yaya is ready to move to any top-six English club as a free agent with a salary of £1 per week," he said. "As long as a success-based bonus system is in place.
"I think a player like Yaya would be good for a club like Arsenal, Chelsea, Man Utd, Tottenham or Liverpool. Yaya is a winner."
That, of course, opens the door to a potential cross-city move for Toure, who could join United and work under Jose Mourinho.
Toure made his final appearance for City in a 3-1 win over Brighton and Hove Albion in May.
The 35-year-old has enjoyed a sparkling career at the Etihad Stadium, winning three Premier League titles, the FA Cup, two League Cups and the Community Shield, making over 300 appearances and scoring a total of 79 goals.
Let'