The frightening thing about this Manchester City team is that it doesn't matter which one of their players will make the difference, you just know one of them will.
And increasingly you just know City are going to win, no matter who they play. 
Paul Pogba bemoaned City's luck with injuries this season, but the truth is that they have dealt so well with their set-backs that the Frenchman's United side are now 14 points adrift, albeit with a game in hand.
At the start of the season, few gave City a chance should Vincent Kompany and Benjamin Mendy get injured. They have barely played a minute between them in three months, but that has merely allowed Nicolas Otamendi, whose game has improved beyond recognition, and Fabian Delph, an unlikely yet very capable left-back, to step up.
Their work has been somewhat taken for granted because of the sparkling form of their many fine forwards. If Leroy Sane doesn't score early, Raheem Sterling will score late. If Sergio Aguero doesn't start, Gabriel Jesus will.
It is a formidable collection of forwards, who have come up with the answers almost without exception this season.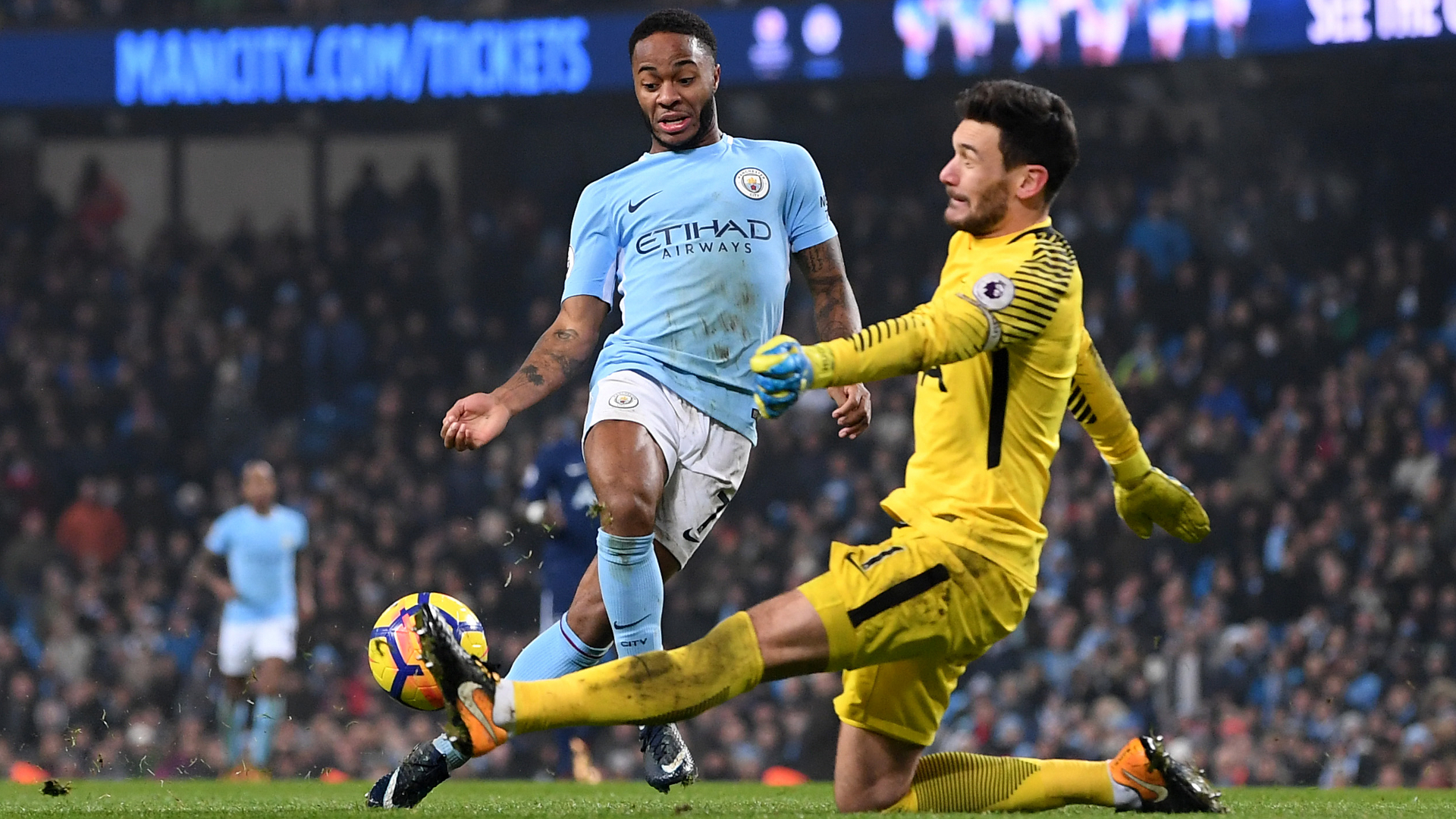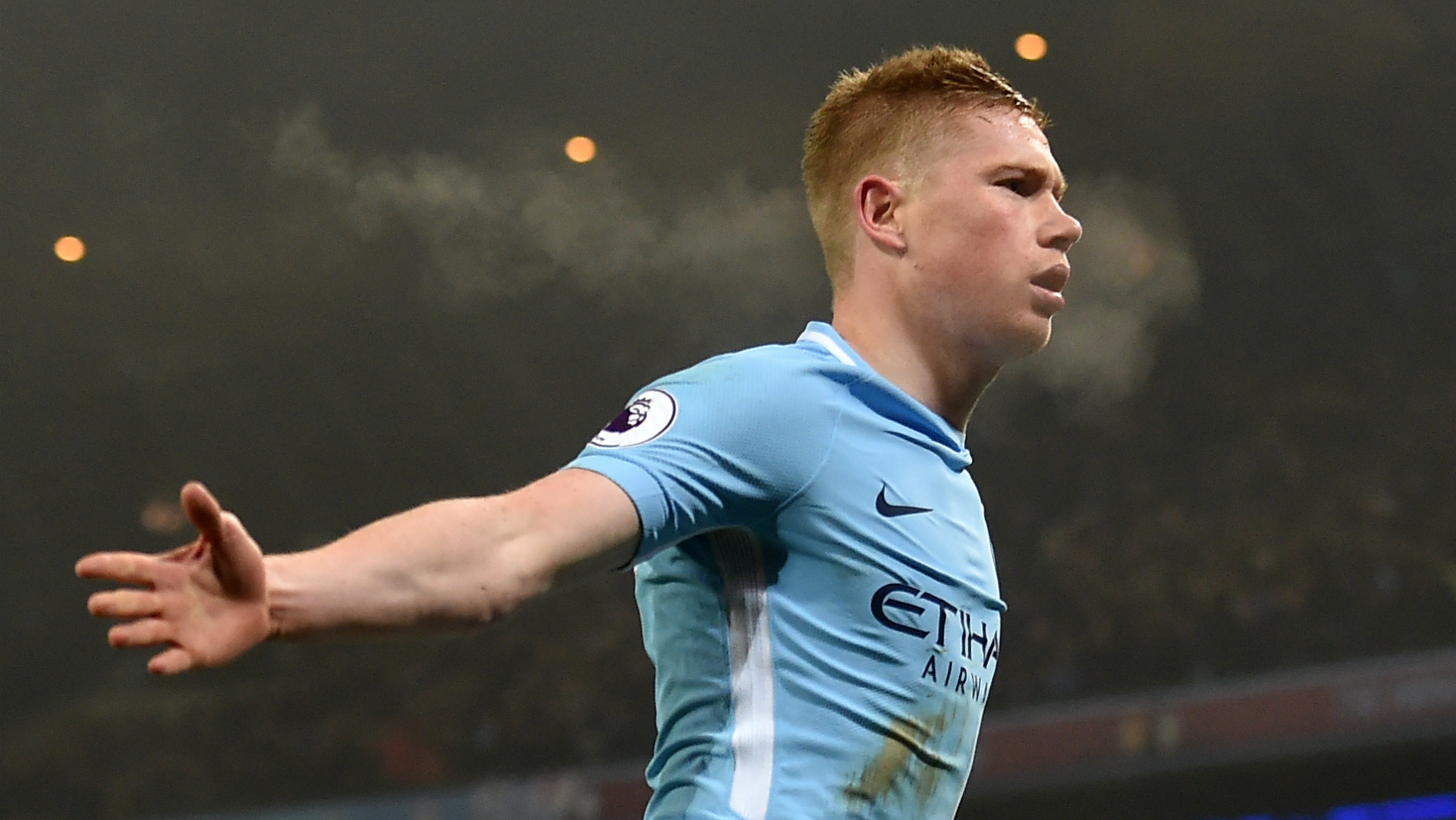 It does not stop there either. Nobody expected David Silva to miss Saturday's game, fewer still expected City to cope so well without him. Yet that is what happened, thanks to Ilkay Gundogan. 
Silva has been the heart beat of this team for years, and is playing the best football of his career under Pep Guardiola. The Spaniard, missing due to personal reasons, runs games alongside Kevin De Bruyne, so much so that fans of rival teams have been reduced to wondering what would happen if either get injured.
On this evidence, at least, the omens are once again good for Guardiola's men.
Gundogan himself can tell you all about lengthy lay-offs, following the cruciate knee ligament injury which kept him out for the best part of 10 months. He has been used sparingly this season, and rarely from the start in meaningful matches, as Guardiola aims to build up his fitness. 
But twice now he has come in for Silva, in two of City's most demanding games of the season, and twice he has done a fine job of replacing the irreplaceable.
The first time was Napoli away, a game in which the home side strangled the visitors for 20 minutes, went a goal up, but lost 4-2 anyway. It was a sign of how far City have come under Guardiola, and of how capable a footballer Gundogan is, that Silva was not overly missed that night. 
The Germany international repeated the trick against Spurs, probably the one league side who are capable of taking the game to City and having a chance of getting something out of it.
But it was Gundogan's goal that got the Blues on their way once again. It was not just an example of the various different players that can hurt you, but the various different ways they can do it. 
The German's first-half header was City's ninth goal from a set-piece in the Premier League this season – they scored 11 in the whole of last season.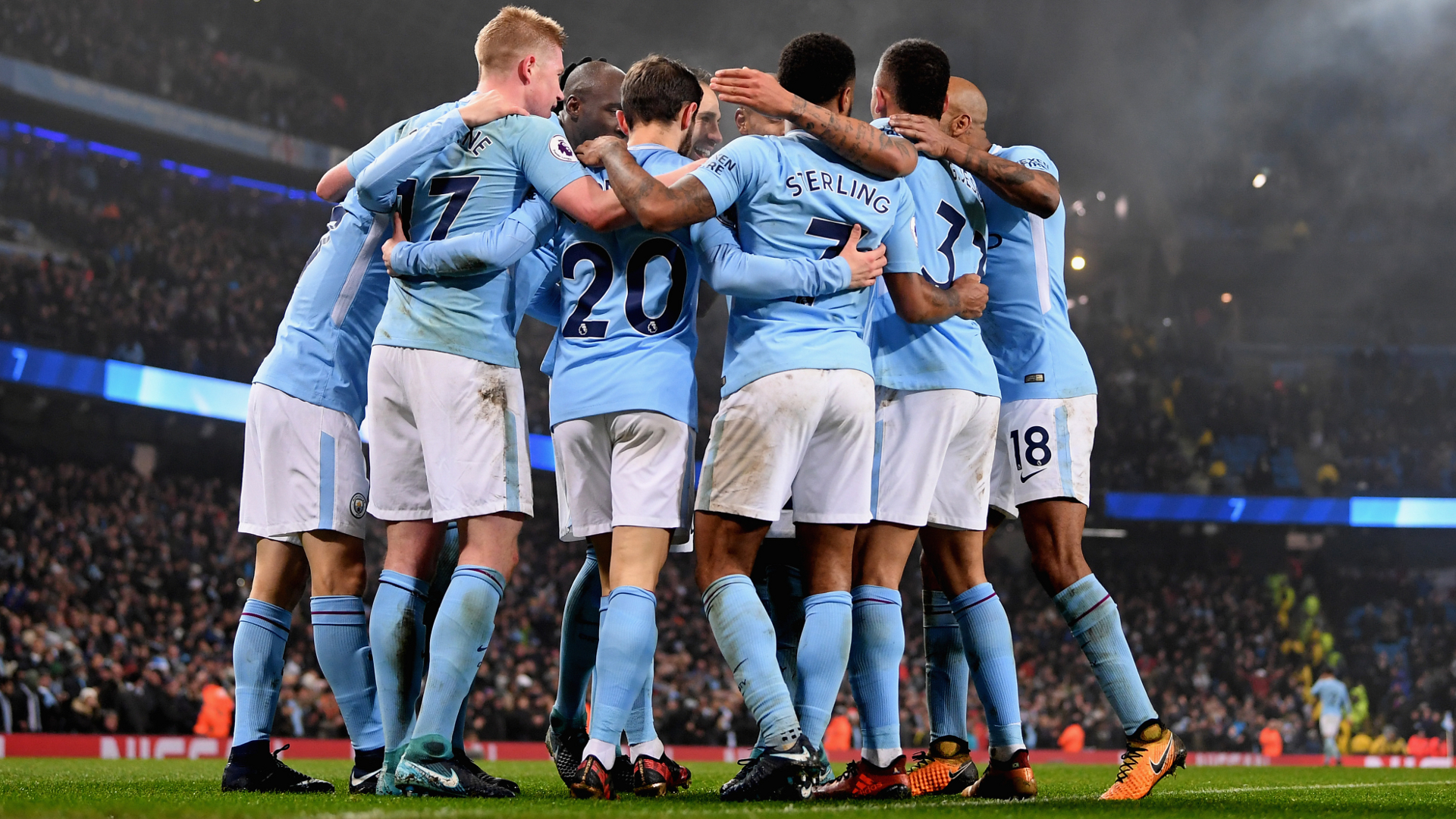 He will not have scored too many with his head throughout his career, but he was in more familiar territory in the second half, when his pass set De Bruyne in for the Blues' second.
If Gundogan's header was a rarity, a De Bruyne goal with his left foot in a big game is becoming a regular occurrence. That's one against Chelsea, Arsenal and Spurs now. 
And those two linked up in the same fashion once again moments later to win a penalty, only for Jesus to hit it against the post, and for Sterling to put his second sitter over the bar. For all his goals this season he has a habit of missing presentable chances, yet they do not get mentioned often.
Jesus has had a hand in plenty of goals this season but has just two for himself in his last 14 appearances. Aguero hasn't been in great form either, and he was livid when substituted here, but it doesn't seem to matter too much.
Not when Sterling taps in to make it 3-0 late on. He has more goals than any City player this season. That's why those missed sitters are not afforded much air-time.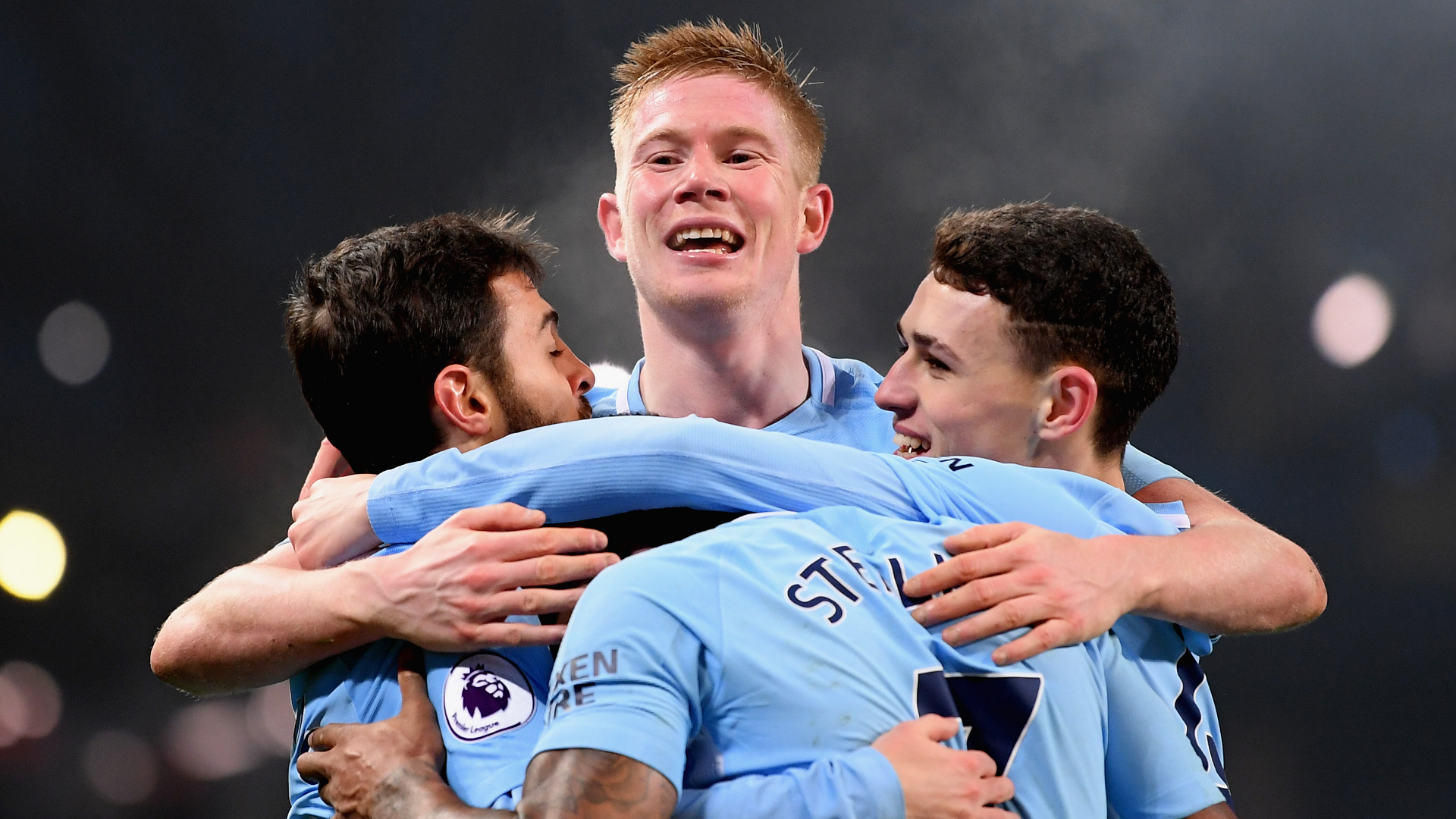 And yes, Gundogan was at the heart of that one, too. He flicked through the same beautiful outside-of-the-boot through ball which put De Bruyne in for the penalty to set Sane in behind Kieran Trippier. The German squared for Sterling. A familiar story; that's the 11th goal Sane has either scored or assisted in 10 home matches this season, a league high.
Sterling then took advantage of a mix-up at the back to roll in City's fourth, and his 15th of the campaign. Gundogan had gone off by this point, so it was Bernardo Silva, another capable deputy, who played the ball through. 
Christian Eriksen slid in a consolation but it was nowhere near enough to stop City racking up their 16th consecutive league victory, which is of course better than any top-flight English team has ever managed. 
Only Everton have taken points off them this season, and even then City had 10 men. No other side has managed it since, and you would struggle to name many – or indeed any – who look likely to do so between now and May.
They simply have too many weapons, and a coach who knows exactly how to use them. This is a special team.
Let'