The City boss says he will consider bringing the midfielder back into the European fold if his side reach the last 16, but that would rely on many factors
---
COMMENT
---
Pep Guardiola admits he is open to the possibility of recalling Yaya Toure to his Champions League squad in January – if Manchester City qualify for the last-16.
Sagna hails 'respectful and professional' Toure
But how likely is that to happen?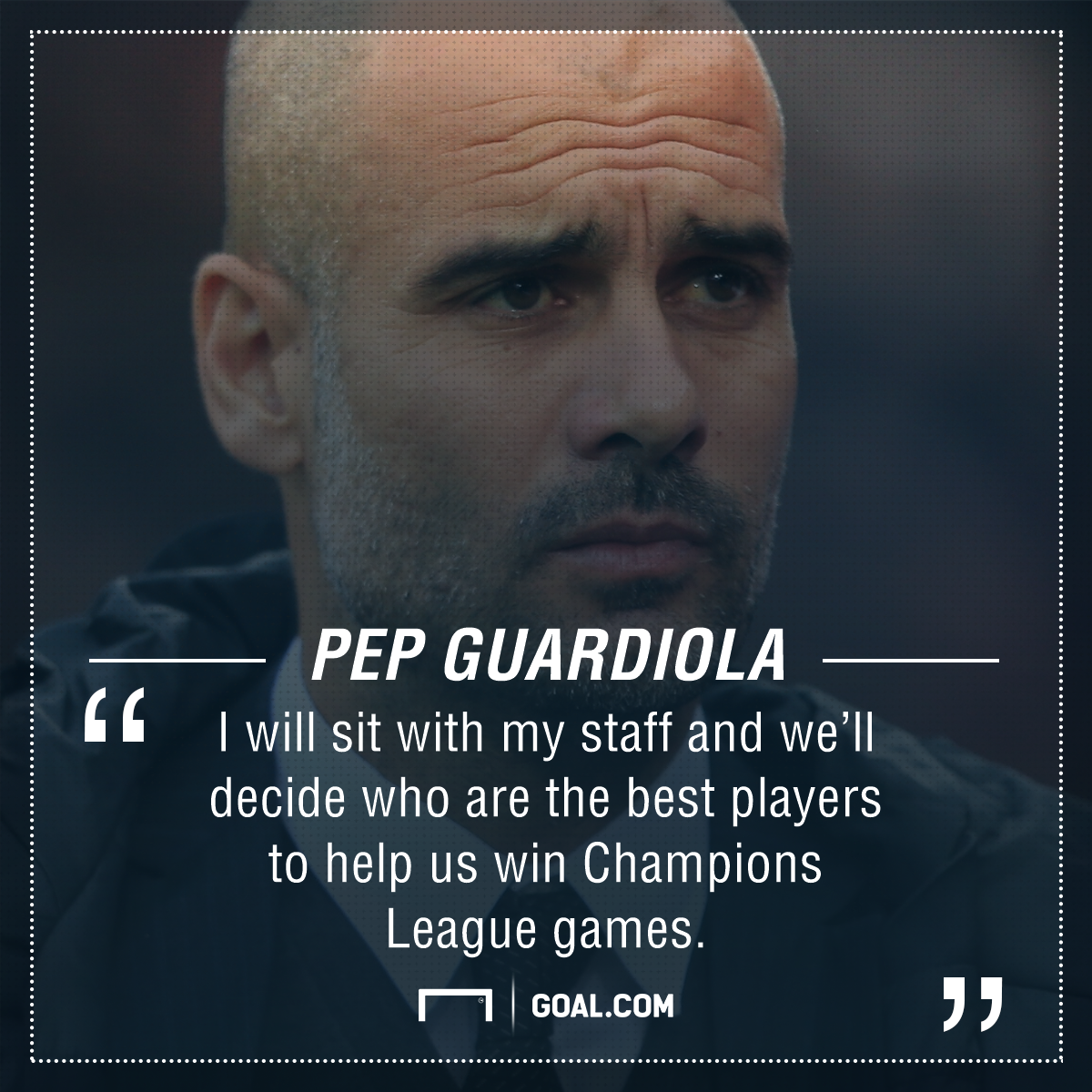 First and foremost, Toure would have to continue contributing to the first team from now until the squad list is submitted on February 1.
It is testament to his determination and hard work that he managed to get back into Guardiola's squad for the game at Crystal Palace – not to mention scoring twice in the process – but he is still unlikely to play each week.
Ilkay Gundogan was rested on Saturday and will go straight back into the first team when he is available, while David Silva, who started on the bench at Selhurst Park, is also a preferred starter.
That means Toure may miss out on a few more match day squads over the next few months.
But if Guardiola is suitably impressed with his contribution when Toure is selected, he would have to work out how to get him into his Uefa squad.
Somebody else will need to be cut.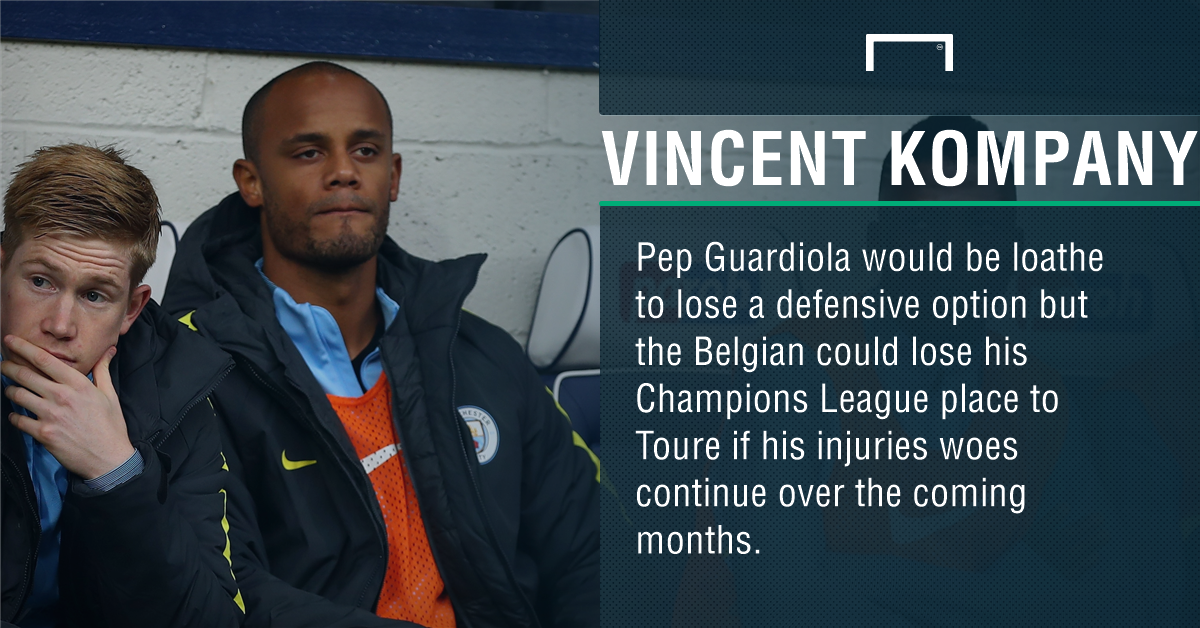 Kelechi Iheanacho will open up one slot because, by the time the registration window closes, he will be classed as a young player who has spent two years at the club, so he is eligible through the B list.
His place, however, will most likely go to 19-year-old Brazil striker Gabriel Jesus, who is slated to arrive from Palmeiras in January.
So Toure would be relying on somebody else dropping out. Of the permanent members of the squad, perhaps the two most vulnerable players are Fabian Delph and Vincent Kompany.
'Man City still need four new signings – and must replace Bravo'
Delph has not featured for City since August and is currently recovering from groin surgery. The fight for a midfield spot had been competitive enough without both Toure and Delph on the scene, and will be even moreso when both are available.
The fact Delph is English means he is most likely to be kept around, given Uefa's home-grown quotas.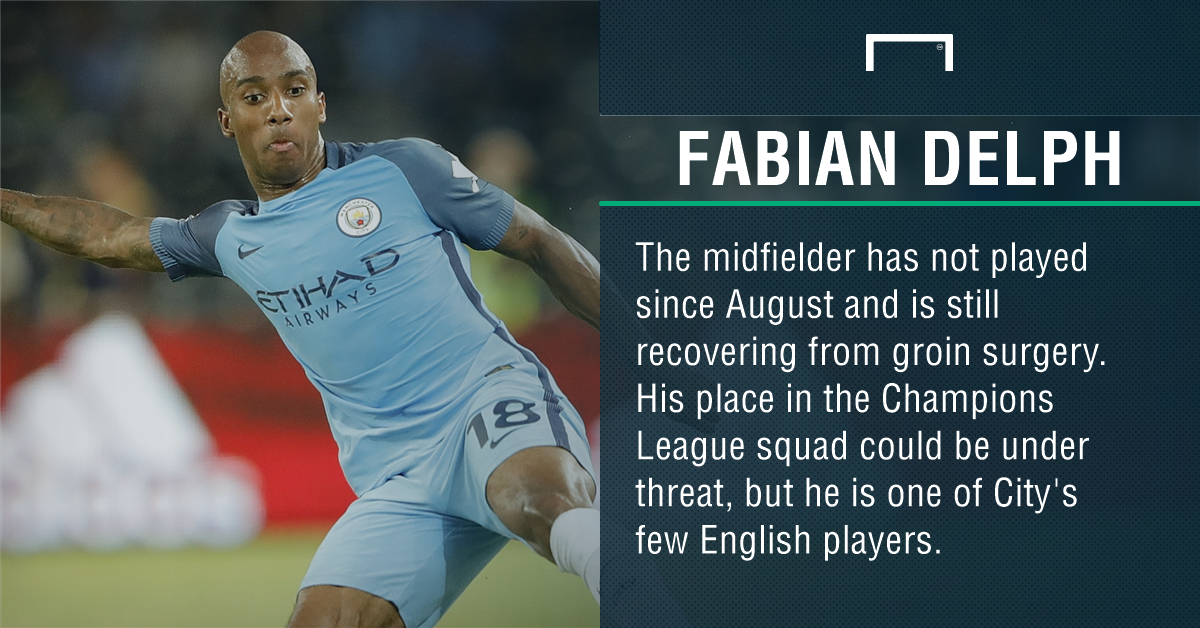 Kompany, as harsh as it may appear, could drop out by dint of the fact he has missed most of the last 14 months and is continually beset by muscle problems. He was substituted at Selhurst Park on Saturday but only with a knock to the head following a collision with Claudio Bravo, and he will be hoping his persistent woes are behind him.
Should Kompany continue to suffer between now and the start of next year, however, Guardiola may be tempted to throw Toure in, should the Ivorian keep up his form.
Of course, a serious injury to any other member of the squad would open the door to Toure, just as Samir Nasri's tendon injury last season allowed Iheanacho to be registered in January.
On top of all that, 19-year-old Aleix Garcia will also be hopeful of a place in the squad should one come up for grabs.
Guardiola said way back in September when he dropped Toure in the first place that he found it difficult to omit both the Ivorian and Garcia.
Guardiola cautious over latest Kompany injury
The Spaniard, who has been involved in several squads and is highly rated by Guardiola, represents more competition for Toure.
It must be said, at this moment in time, that a Champions League recall for Toure does seem some way off.
But few gave him a chance of getting this far, so anything is possible.