The Ivorian lifted the trophy under Pep Guardiola at Barcelona in 2009, but he has struggled in the competition with the Blues and his downfall over the last few months is stark
---
COMMENT
---
Yaya Toure will have once again waved goodbye to his Manchester City team-mates on Tuesday as they departed for Glasgow without him ahead of their Champions League game with Celtic.
Ronaldo has another tantrum in training
It is the second time in a week that Toure has been left behind, and Wednesday's game at Celtic Park will be the third time in the last seven days that he has not been within 200 miles of the stadium in which City are playing.
It is a sad decline for a player who lifted the Champions League trophy during his time with Pep Guardiola at Barcelona, but it is of his own making.
Toure returned to social media on Tuesday to lament his exclusion from City's European squad and wish his team-mates well, and he will have to get used to his status as an outcast whether the Blues are playing in Swansea, Glasgow or at home in Manchester.
Good training session this morning. Difficult not being involved in Champions League, but I wish my team mates good luck for tomorrow! pic.twitter.com/9YgAqVU1h8

— Yaya Touré (@YayaToure) September 27, 2016
He will have known for some time, though, that his days at City are numbered, and his token inclusion in the play-off dead rubber against Steaua Bucharest could well be his final Champions League appearance.
Even though Joe Hart was the focus of attention on an evening when the Etihad crowd showed their support for the ousted No.1 and barely registered Toure's presence, at least it means the Ivorian's send-off was not last season's semi-final at the Santiago Bernabeu.
Southgate put in charge
In between the threats and the insults last week, Dmitri Seluk told Guardiola that Toure deserves a place in Manchester City's Champions League squad for, among other things, helping the club reach the last four.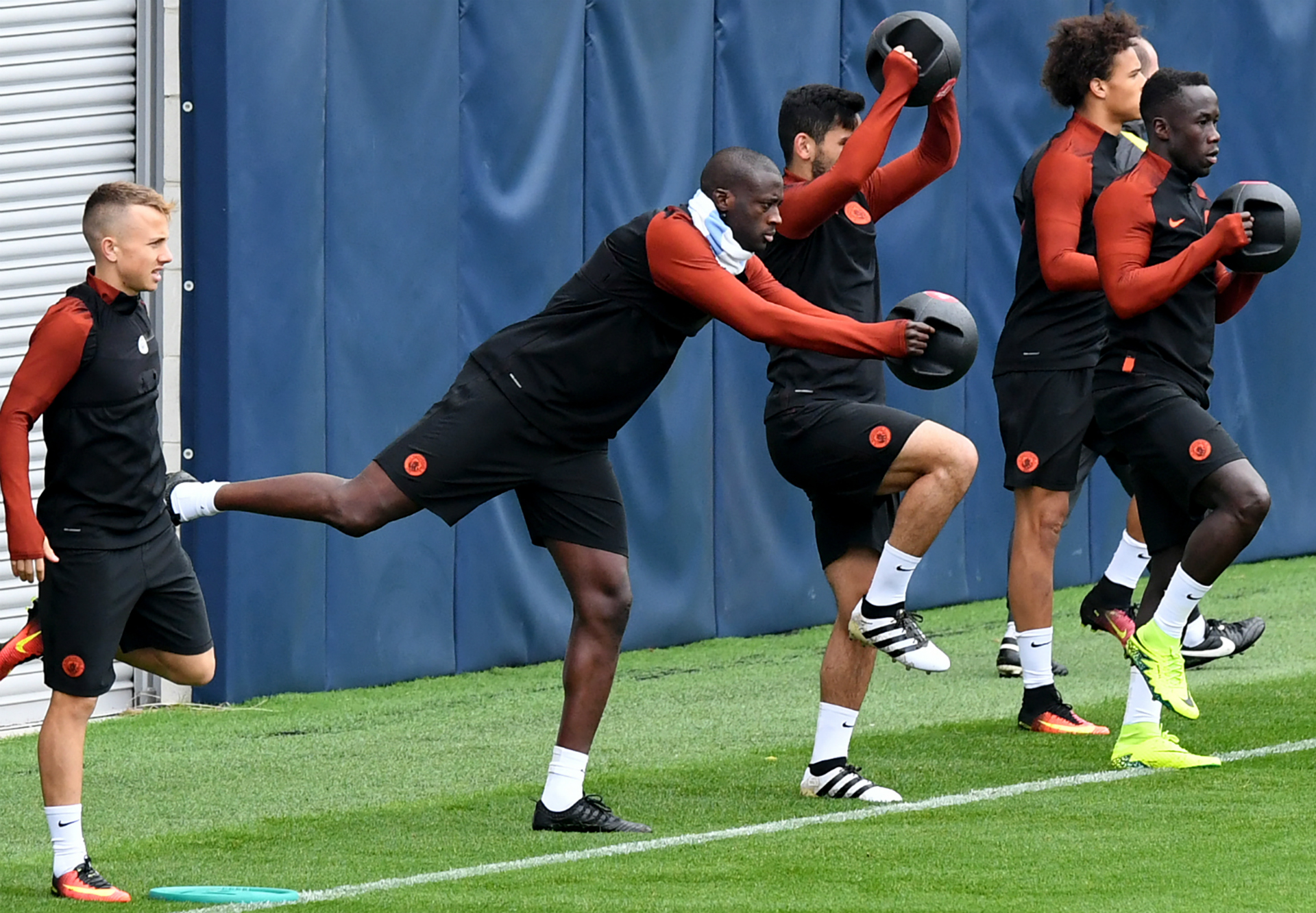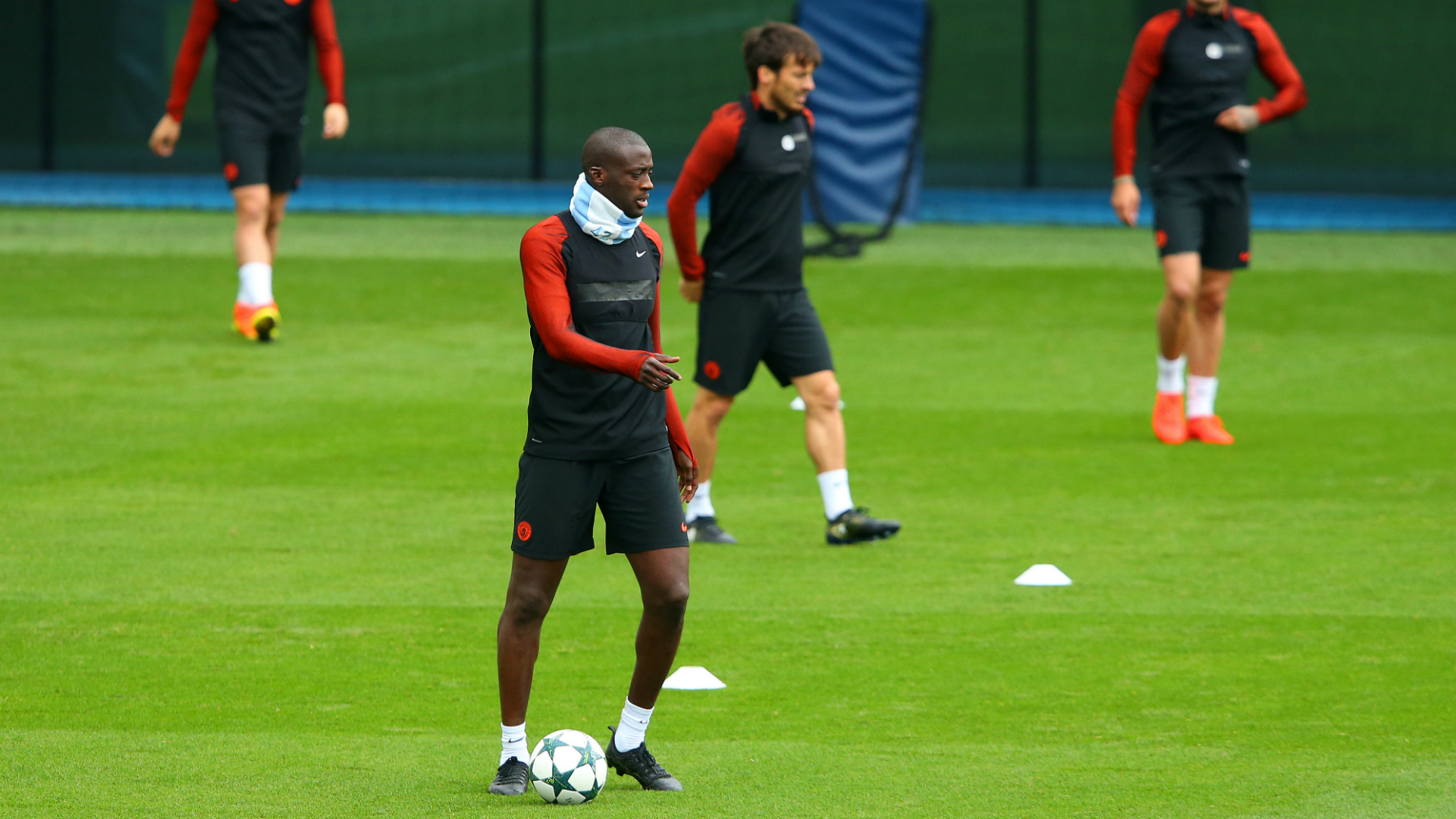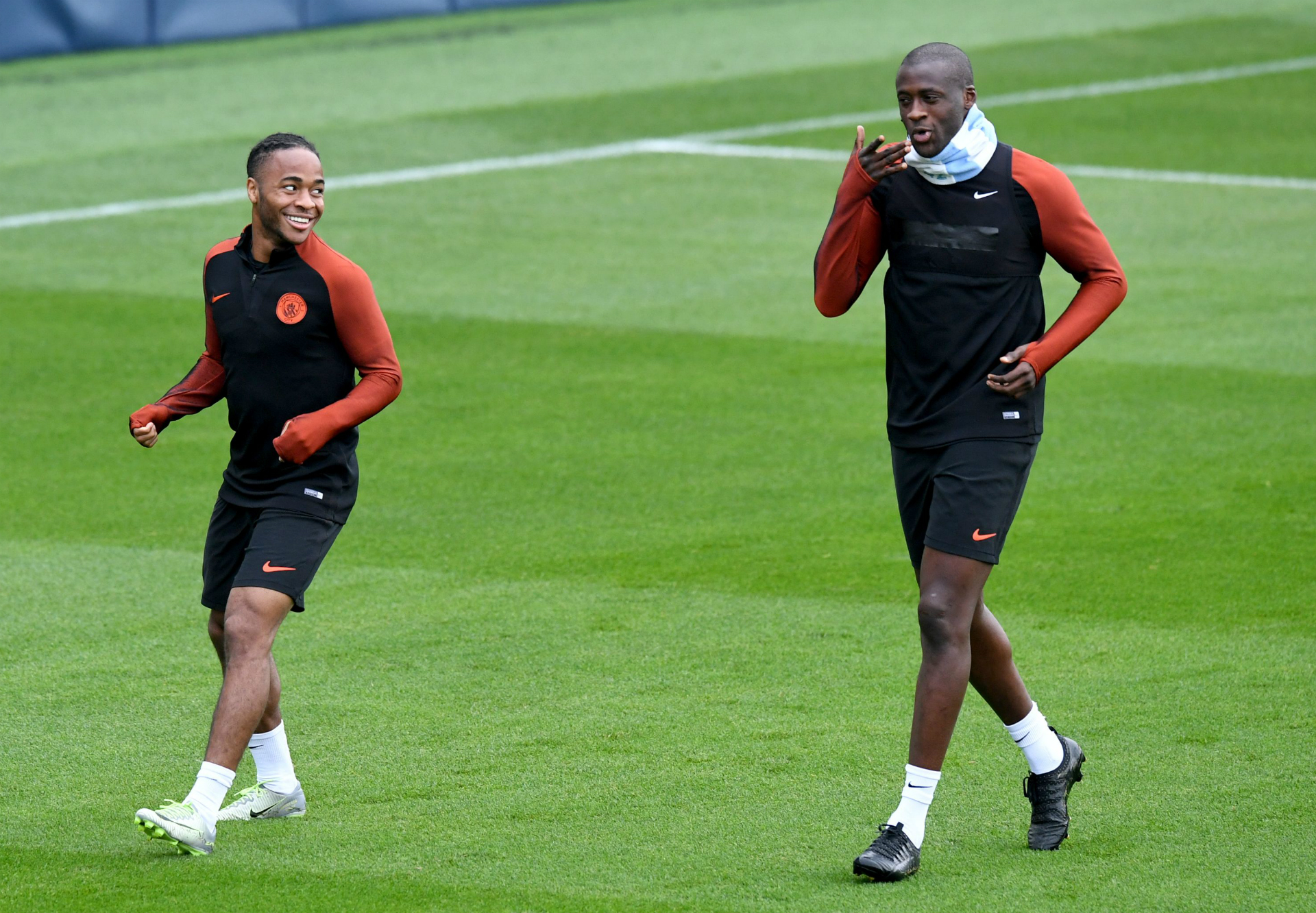 Seluk, clearly, has never been too concerned with choosing his words carefully, but he could have used a better example than to highlight Toure's role in City's best ever Champions League campaign.
He did impress at times last season – most notably in Kiev – but over the years he, like the majority of his team-mates, has been found wanting on the European stage. And with Guardiola already planning for his time in Manchester while still in charge of Bayern Munich, the performance in Madrid could well have been the final nail in the coffin.
There is a video doing the rounds on Twitter that shows Toure ambling around the pitch, seemingly with no particular objective, as the Real Madrid players simply pass the ball around him.
Best XI born after Totti's debut
It was embarrassing, so much so that it would be harsh on the rest of his team-mates to say that his approach summed up City's night, even if they did drop out of the competition with barely a whimper.
Few coaches would accept such a basic lack of effort in such a huge game, but you can imagine Guardiola's reaction.
He has already asked Sergio Aguero to do far more, and his approach to pressing, as he described last week, is damning for Toure: "Always the word pressure, high ­pressing, these kind of things, the real word I like to use with my players and the people is 'win the ball'. We go there to win the ball. That's where we go to make the pressure. But we prefer to have the ball. We believe that if we have the ball we can create more chances and that is the reason why. When I see one player that doesn't go to the press, what I feel, they don't want to play."
Why even Guardiola may miss De Bruyne
In one fell swoop Guardiola 'explained' Toure's ongoing absence and made the issue about Seluk, who has been tolerated for too long, while his declaration last week that the midfielder will not play again until his agent apologises was a shrewd move. In reality, manager and club had agreed during the summer that they wanted Toure gone, but they could not find a suitable buyer.
No matter how it is painted in public, though, the stance could not be clearer: Toure is finished at City. His failure to distance himself from Seluk has done him no favours, either, and gives the impression he endorses the Ukrainian's statements.
But it is curious to note that he has been in and out of training over the past fortnight.
Having returned to training for two days at the start of last week, it was decided Toure would not be taken to Wales with the rest of the squad for their five-day stay at Celtic Manor either side of the two matches with Swansea.
Yet he was back with his team-mates this week and on Tuesday he trotted out for City's training session ahead of the Celtic game. The first 15 minutes of pre-match sessions are accessible to the media per UEFA regulations, so perhaps Toure's presence, as in China this summer, was more an effort to present a united front in public.
After all, both Toure and Samir Nasri trained in front of journalists and photographers during pre-season, despite Gael Clichy letting on that some of his team-mates had been made to train on their own back in the more private surroundings of the club's training ground in Manchester.
Twitter reacts to Allardyce exit
But, while Guardiola managed to offload Nasri, Hart, Wilfried Bony and Eliaquim Mangala, Toure dug his heels in, keen to keep collecting a salary which totals roughly £1 million per month.
The pay-off, however, is that he must get used to the fact that when he leaves training on Friday afternoon he'll have to find a way to keep busy at the weekends.
And every fortnight from now until Christmas – and most likely beyond – he will, presumably, watch on TV as Guardiola tries to establish Manchester City as a European force. That, though, is as close as he will come.