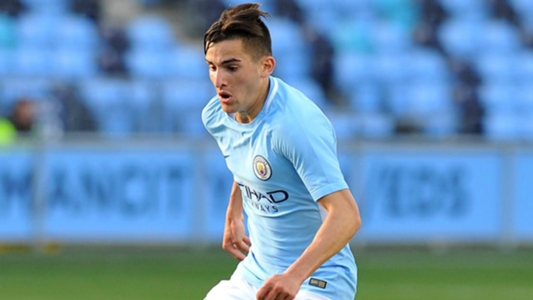 Manchester City have been informed that they will not be hit with a transfer ban by the Court of Arbitration for Sport, who ruled in the club's favour over an alleged irregular signing.
Argentine club Velez Sarsfield took both City and FIFA to CAS last summer after the world governing body had ruled that the Premier League side's signing of Benjamin Garre, then 16, was legal.
City could have been hit with a two-window transfer ban if found guilty but after months of waiting the club were informed on Tuesday that they are in the clear. 
"The appeal filed on 12 December, 2016, by Club Atlético Vélez Sarsfield against the decision issued on 24 August, 2016, by the single judge of the sub-committee of the FIFA players' status committee (the challenged decision) is dismissed and, accordingly, the challenged decision is confirmed," a CAS statement said.
Velez had initially claimed that City approached Garre when was 15 and then broke transfer rules by signing him shortly after his 16th birthday.
[embedded content]
City always believed they were acting within the rules because Garre holds an Italian passport, making him eligible for transfer after turning 16, though Velez appealed to FIFA, claiming that transfer rules state that players aged 18 or under can only move between European clubs.
Velez took their case to CAS after FIFA ruled in City's favour, but the Argentine outfit have now been defeated for a second time.
The decision means City have avoided the kind of transfer bans handed out to Barcelona, Atletico Madrid and Real Madrid in recent years.
City are at an advanced stage in their transfer plans for next season, having narrowed down their targets in recent weeks. The Blues had identified several options to reinforce their midfield and attack in the early part of the season but are now focused on just a handful of players.
Let'