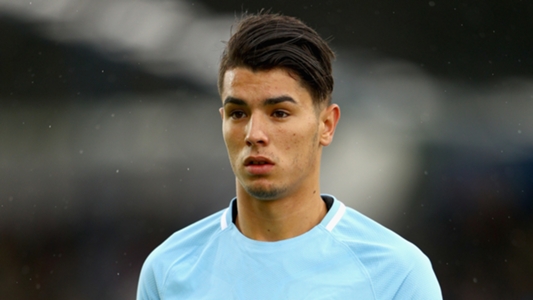 Manchester City are facing a contract stand-off with young prospect Brahim Diaz, Goal has learned.
The 18-year-old's deal runs until next summer and both he and the Premier League champions had been expecting to renew terms ahead of the 2018-19 season.
But talks are yet to begin and there is currently a disagreement over where he will be playing his football during the coming campaign.
City are keen to send him out on loan to gain first-team experience, and are open to sending him to their La Liga sister club Girona.
Brahim's preference is to break into the first team at City. Failing that, sources close to the player believe a permanent deal, rather than a loan, would be a better option for his development.
[embedded content]
It is understood that several clubs have registered their interest in signing the Spain youth international in recent months, something that has strengthened his advisors' belief that he is ready for senior football.
Our US Tour travelling squad in full! ⚽️🇺🇸 #mancity pic.twitter.com/DjXX9hKHfl
— Manchester City (@ManCity) July 17, 2018
The Malaga academy product made 21 first-team appearances for the Blues last season – all but one from the bench – and it is understood he while he is happy at the club and is determined to make the grade, he is not expecting his opportunities to improve now that City have bolstered their frontline with the purchase of Riyad Mahrez.
City do not want to sell Brahim, who is one of the club's two brightest prospects alongside Phil Foden.
However, they may find it difficult to agree a new contract with the versatile attacking midfielder if the two parties cannot decide upon what is best for his short- and long-term prospects.
A resolution could be found if City can convince the youngster that he will be given plenty of opportunities in the first team next season, or that a loan would open up that possibility further down the line.
Brahim will be given the opportunity to show what he can do on the pitch in the coming weeks, as he was named as part of a youthful City squad that will play three International Champions Cup matches in the United States.
But while City will be without Sergio Aguero, Gabriel Jesus and Raheem Sterling for the tour, Brahim must still compete with Mahrez and Leroy Sane, who will be expected to feature in the three matches against Borussia Dortmund, Liverpool and Bayern Munich.
Let'