Benjamin Mendy was in typically humorous form after making his "amazing" Manchester City comeback on Sunday, summing up his relationship with the club's supporters in unusual fashion.
Mendy returned to the pitch against Swansea City 211 days after rupturing his cruciate knee ligament back in September.
The France left-back has managed to play a key role in City's success despite his absence, whether inside the dressing room or on social media – or often a combination of both.
Mendy has become a cult hero as a result, despite his limited playing time, and he received a rapturous reception from the fans inside the Etihad Stadium when he replaced Fabian Delph for the final 15 minutes against Swansea.
The 23-year-old also revelled in the celebrations as City supporters flooded onto the pitch after the match, staying behind to pose for pictures while many of his team-mates were shepherded down the tunnel.
[embedded content]
"All the time I am laughing with the fans on social media," he told reporters after the 5-0 victory. "I am the same as the fans – I go to the toilet and everything, so I am the same!
"I have never had a welcome like that, it was the best in the world.
"It was amazing after this long time. When I went on the pitch, the atmosphere was amazing.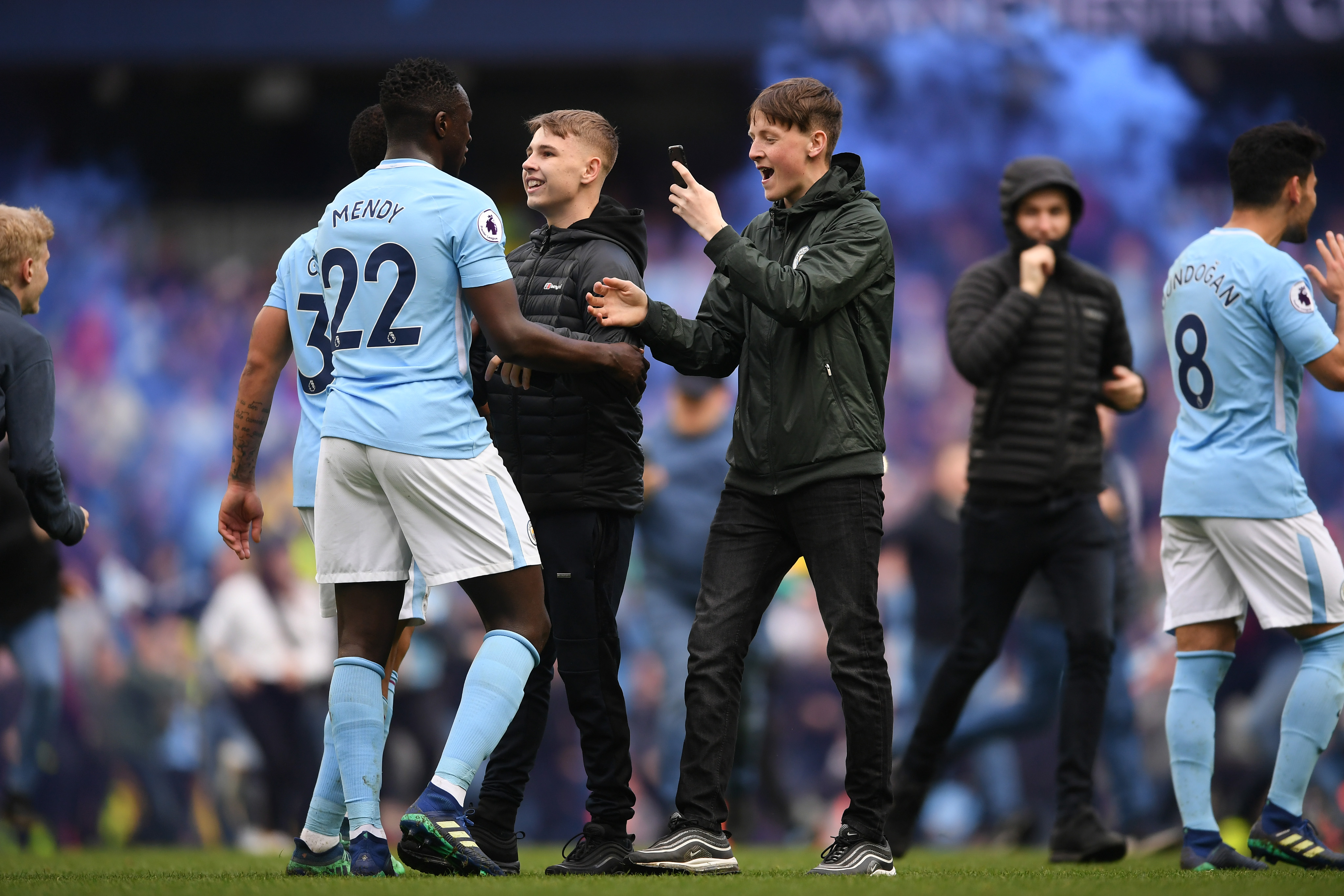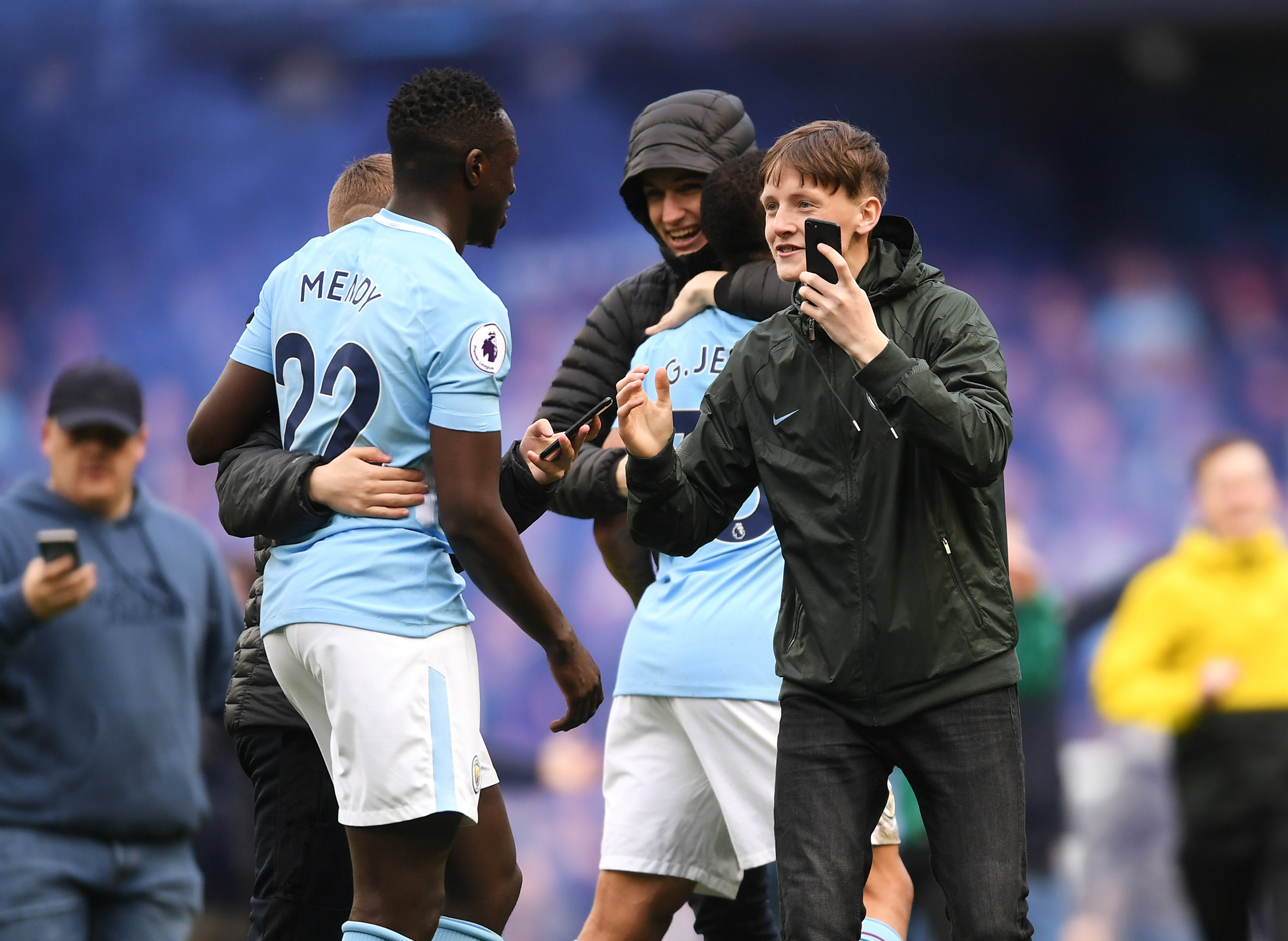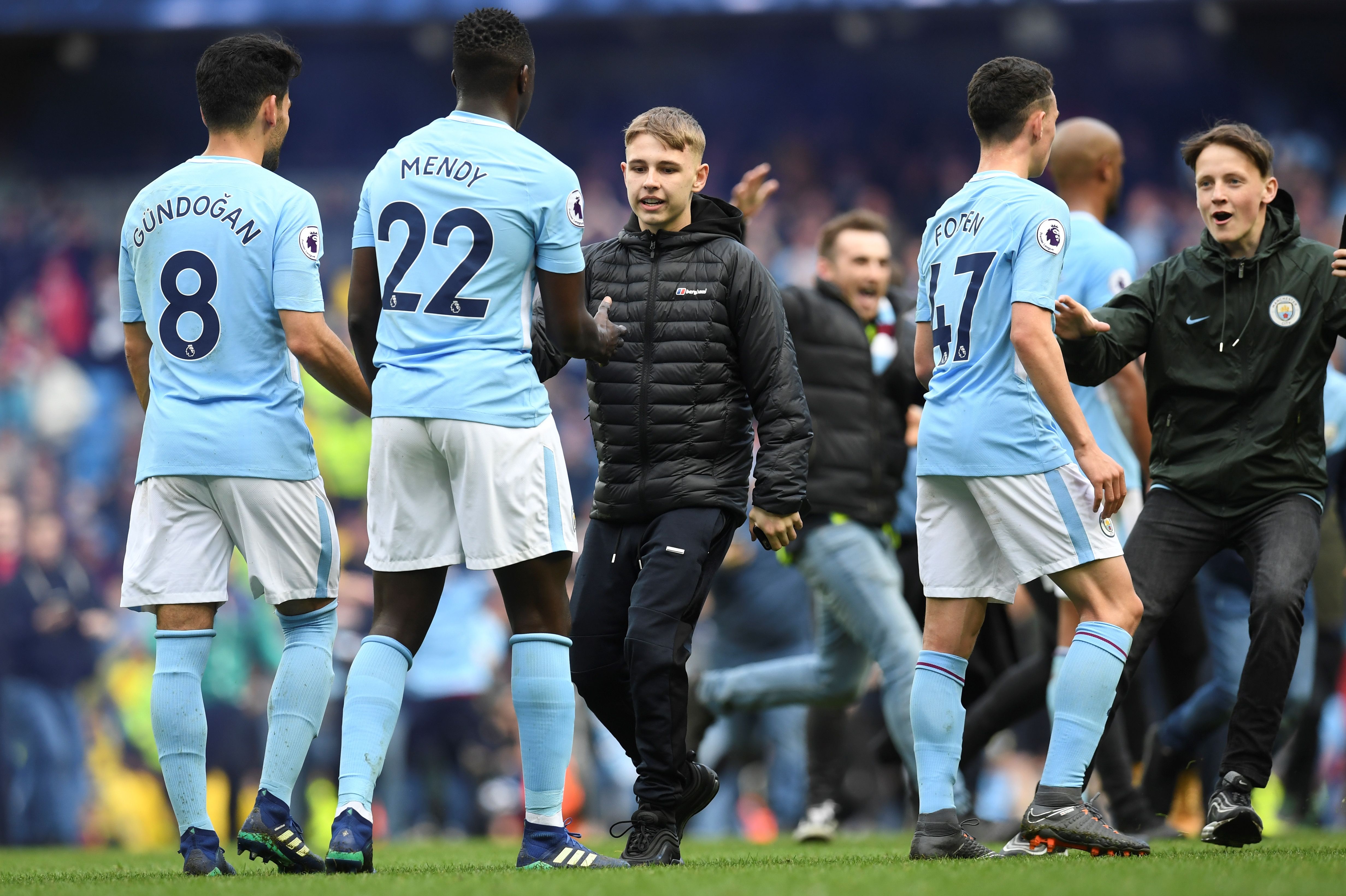 "It has been a very long time, but every day I worked hard with the physio, the doctors and the players. I knew with this injury we had to wait and work, but nine months on I am strong.
"I stayed with my family and friends, who helped me through this moment."
Mendy has seen Delph establish himself as a stand-in left-back this season, with the former Aston Villa midfielder's fine performances in an unfamiliar role providing him with an opportunity to make the England squad for this summer's World Cup.
And Mendy acknowledges that he faces a fight to regain his place in the City side in the coming weeks and months.
"Maybe he will take my place," he said of Delph. "I need to work hard for my comeback but he has done great for the team this year, and Oleks Zinchenko the same.
"We are very good team-mates. But Fabian has been amazing – it is not his position but he has had a lot of assists, has been strong in defence.
"Every day I tell him he is superb."
Mendy himself still faces a fight to the World Cup with France and he will now continue working his way back to full fitness following months of rehab in Manchester and Dr Ramon Cugat's clinic in Barcelona.
Ilkay Gundogan, who experienced the same injury and rehabilitation programme last season, has admitted that he often found it difficult to cope with the demands of intense recovery work away from his team-mates.
Mendy, however, has had a different experience.
"I have never been sad," he insists. "Every day I have been with the team, and in Barcelona I was with other players. All the time I have been happy."
Let'