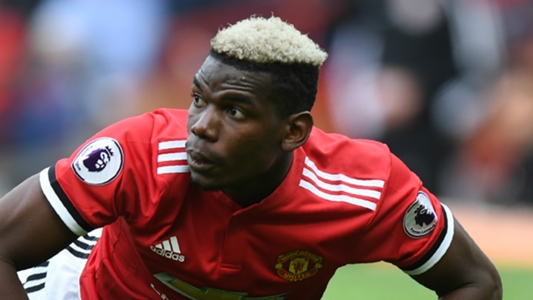 Manchester United superstar Paul Pogba considers injury-ravaged former Arsenal midfielder Abou Diaby to sit on a list of performers boasting more ability than him.
The France international is an £89 million (€105m/$122m) talent and the most expensive purchase ever made by those at Old Trafford.
He has, however, seen his form and contribution questioned on a regular basis since returning to England from Juventus in 2016 to spark talk of another possible switch this summer.
There will be plenty of sides willing to buy into his ability if the 25-year-old is to be made available, but Pogba is prepared to acknowledge that he sits some way down the chart of top talents in Europe.
He believes star turns at Premier League champions Manchester City and Champions League winners Real Madrid top him, along with an iconic figure who has just departed Barcelona and a fellow countryman who finds himself back in the free agent pool following a stint at Marseille.
[embedded content]
Quizzed by Canal+ on who he considers to be better midfielders than himself, Pogba said: "[Andres] Iniesta, he's had an exceptional career.
"[Luka] Modric, [Toni] Kroos, David Silva, [Kevin] De Bruyne, Yaya Toure even Abou Diaby. Box-to-box, he was exceptional but unfortunately he had a lot of injuries.
"Look at him when he was he was at Arsenal – he was exceptional. People forget about him.
"In the France team, he was enormous. I've got a lot of respect for him. I won't forget him, I learned a lot from him."
Diaby spent nine years with Arsenal between 2006 and 2015, but made just 180 appearances for the Gunners.
Fitness issues plagued him throughout his final years in north London, with only 22 outings taken in during his last four seasons.
He was taken to Marseille after leaving England, but found minutes hard to come by once more as he was seen just six times across two campaigns.
Let'