Yaya Toure may have had a strange, perhaps even ignominious, final season at Manchester City, but he will leave the club a hero, with his reputation arguably as high as it has ever been. That was not always a guarantee.
At the start of last season, he was as out-of-favour with some City supporters as he was with Pep Guardiola, yet while he has barely had a look-in for several months, his popularity with the fans and his team-mates has soared. 
Indeed, on Sunday, as City prepared to receive their Premier League trophy, Toure's name was cheered as loudly as any other by the Etihad Stadium faithful.
Meanwhile, his team-mates were so focused on crowding around him and raining down playful slaps upon his head –  as they have done regularly in training these past few months – that the jubilant group backed up towards the trophy until they knocked it from the plinth, crown-first into the turf. 
It was, in a literal sense, a reminder that Toure has left his mark on the Premier League; a timely one, too.
[embedded content]
The public squabbles between Toure's agent and various City figures during his eight-year stay in Manchester have, at times, genuinely threatened to undermine his legacy.
At the start of last season, as Dimitri Seluk and Guardiola argued via the media, many City fans started to wonder why Toure did not simply disown the Russian fixer. 
There had been issues before but this time they meant the Ivorian would, seemingly, never play for the club again; that he would spend the season in exile and leave on a free transfer. Surely, plenty pondered, this was as much Toure's fault as anybody's?
That the midfielder managed to fight his way back to become one of the most impressive and reliable performers of a difficult season spoke volumes for the mentality and, above all, commitment that many had started to doubt.
He had won back his place in Guardiola's plans, and the hearts of City fans. His two-goal salvo on his shock return at Crystal Palace ranks among the most memorable contributions of his time in England.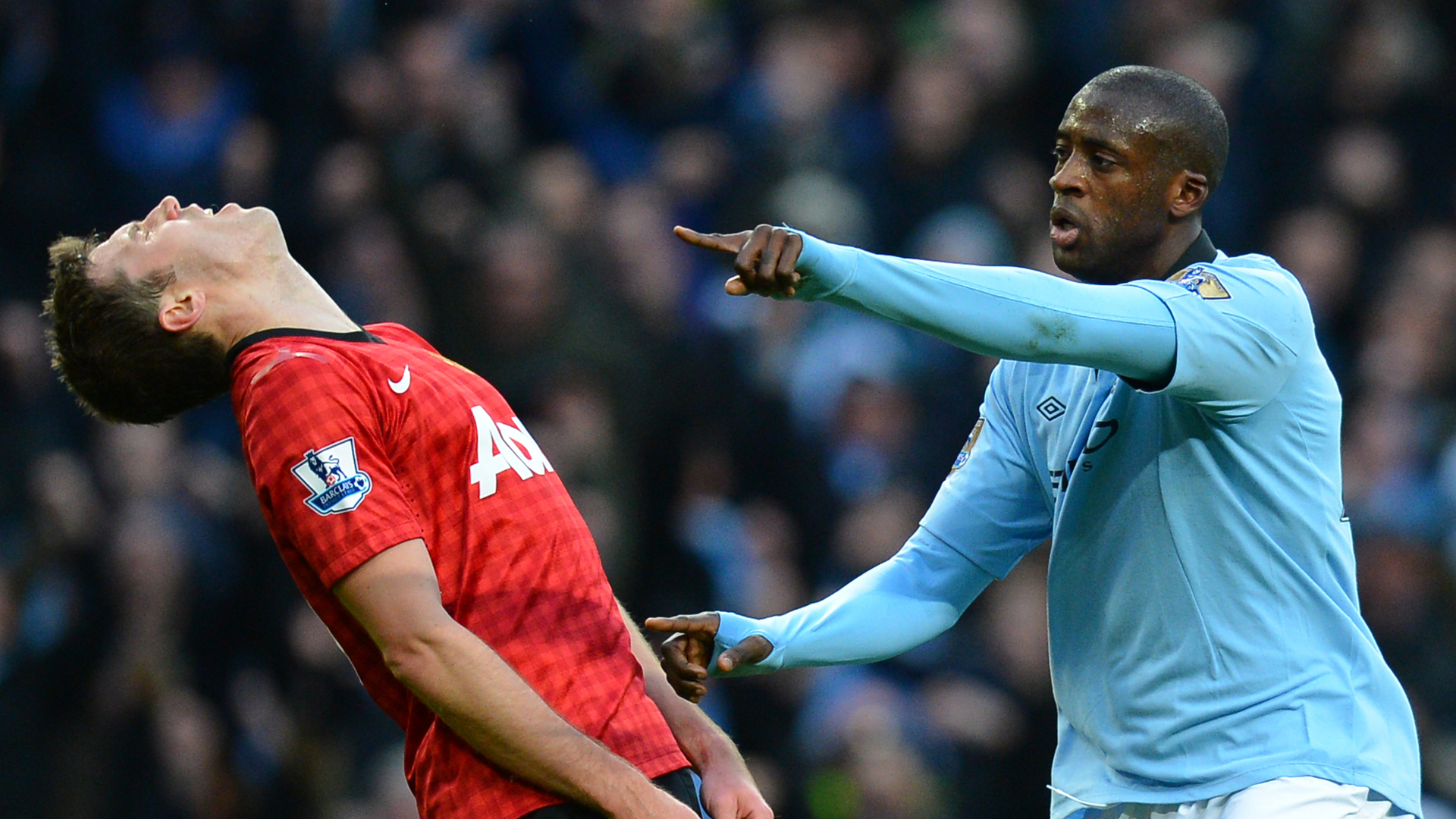 That double came a day after senior club sources suggested that youngster Aleix Garcia would have more of a role in City's campaign and, at that point, it was hard to know what was happening, or indeed who was responsible.
Guardiola had laid the blame for Toure's exile at Seluk's door but the fact is the Catalan had wanted the midfielder gone as soon as he arrived in Manchester. 
A season on, the picture remains similarly vague, especially with the public war of words ended by an unofficial amnesty (one which may soon be broken).
It is easy to forget now but back in August there were many observers – both fans and pundits – suggesting that Toure should play instead of Fernandinho, who took a little time to become as crucial to City as he is now.
By that time, however, those close to Guardiola had already let on that Toure's efforts had become unsatisfactory, and had been so since the pre-season tour of the United States.
While fans wondered why he was struggling to get a game, there were already rumblings of another row, this time as a result of Toure's lack of effort.
Of course, sources close to Toure have it different. They insist that while Guardiola has always said publicly that the midfielder "knows what he has to do" to get back into the team, he actually has no idea at all, and neither do his team-mates.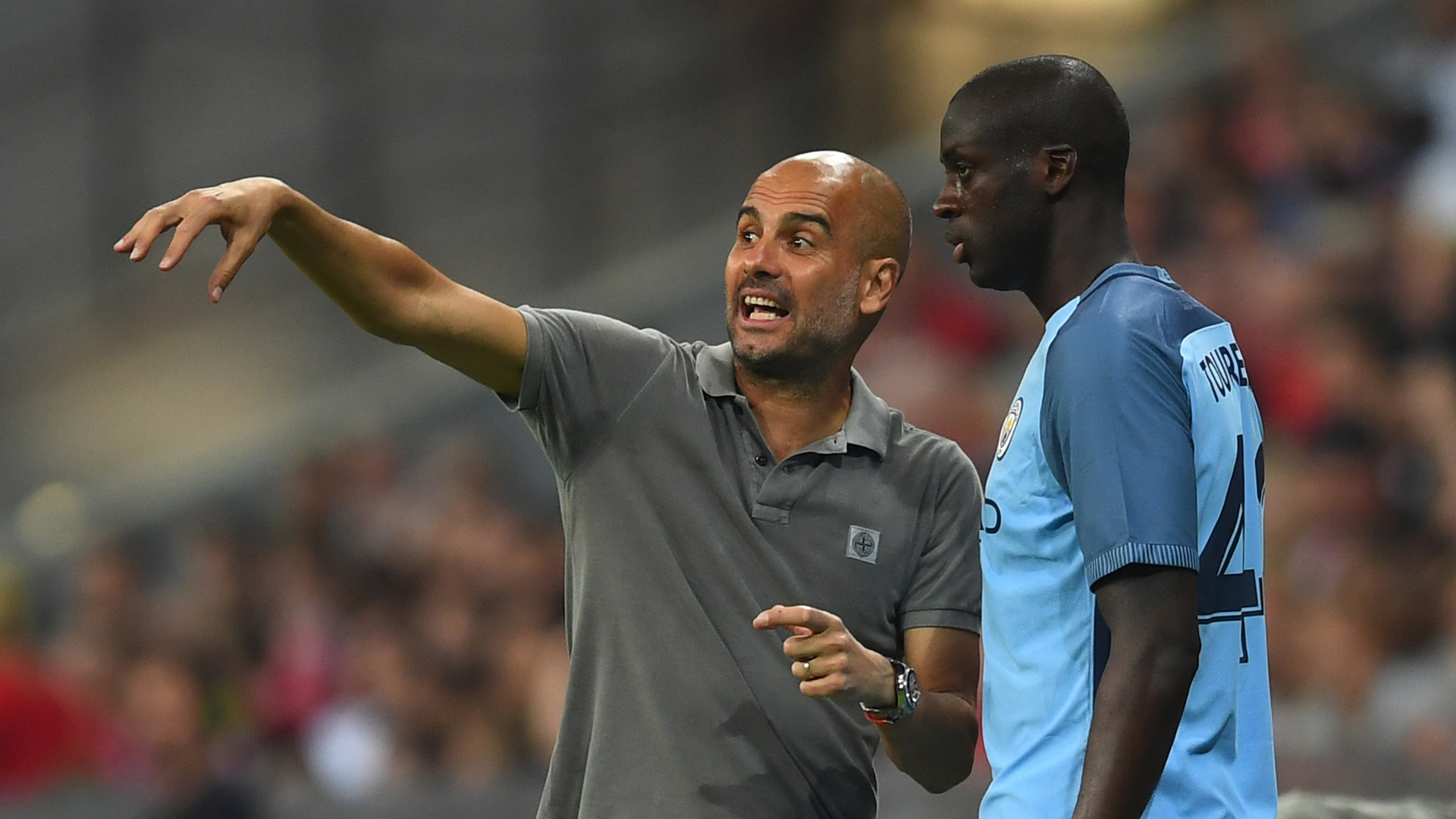 The remainder of the saga has, for the most part, been played out privately, but going by the evidence available to millions of people around the world – namely, Toure's few performances this season – it is probably fair to say that at 34 years old, Toure, understandably, is now coming down the other side of the mountain.
Either way, as City celebrate their achievements, there is no longer the appetite to worry about who was right and who was wrong.
On Wednesday night, Toure will start his first league game of the season. Afterwards, he will be afforded an emotional send-off, the type Pablo Zabaleta was given a year ago. Having celebrated the title, City will now celebrate a titan. 
At the end of his farewell party, Zabaleta took to the microphone on the Etihad pitch to reminisce about his favourite moments with the club.
It will be a long, long night if Toure recalls all of his major contributions to the City cause since he signed for the club in 2010.
As much as Sergio Aguero's last-gasp winner is rightly remembered as the most spectacular moment in City's history, many argue that Toure's FA Cup semi-final goal a year previously really laid the foundations for what the Blues have gone on to achieve.
His thumping strike against United at Wembley delivered the clearest message to the red half of the city that he and his team-mates had to be taken seriously.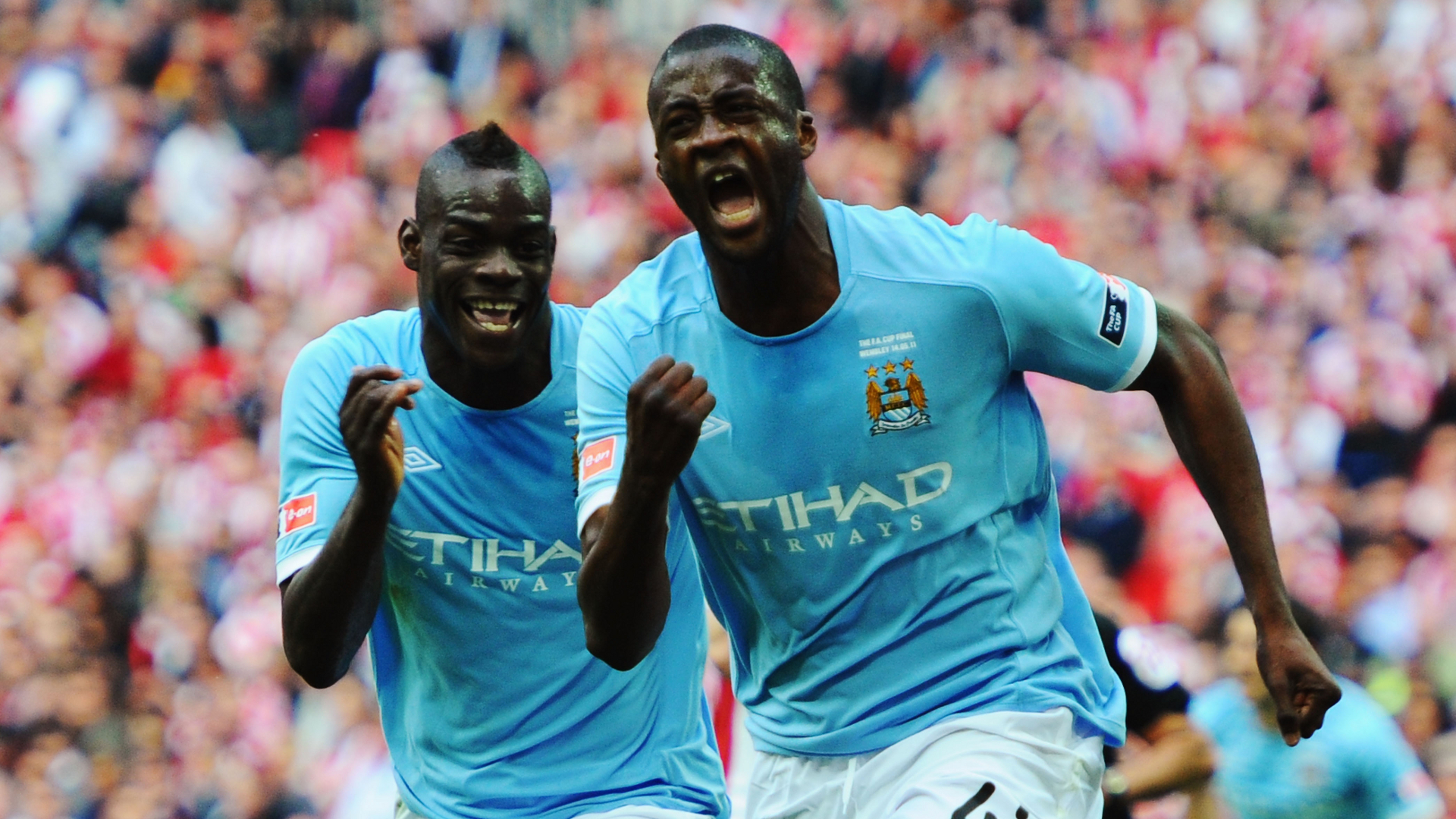 Of course, Toure scored the winner in the final, too, really kick-starting the new City era, and 12 months later, as Roberto Mancini's men closed in on United, Toure's goals at Newcastle ensured Aguero's QPR moment was possible in the first place.
In fact, think of any of City's recent successes and Toure's fingerprints are all over them.
The logic-defying curler in the 2013-14 League Cup final against Sunderland, the rampaging strike against Aston Villa that same year as Manuel Pellegrini's City this time bore down on Liverpool, a goal which summed up one of the most dominant individual campaigns on record.
There are plenty of less in-your-face moments, too. His imposing physique has long betrayed a more subtle ability, a way of running games with astute passes and tidy feints that only really became strikingly obvious to non-City fans last season, when he sat deep and dictated games in Guardiola's new system.
This season, he has not had as obvious a role in his club's triumphs, but nobody could deny the part he has played in providing the platform for them, and whatever comes later.
These will be the moments that are cherished on Wednesday night, and for the years to come. This, and nothing else, will be Yaya Toure's Manchester City legacy.
Let'