The former Ivory Coast midfielder has "trained like a demon" since the start of the season in a bid to get back in the Manchester City side
Yaya Toure lost eight kilograms in weight as he fought his way back into Pep Guardiola's Manchester City plans, Goal can reveal.
'Pogba doesn't really understand the game'
Toure scored both goals in the 2-1 victory against Crystal Palace on Saturday as he earned a shock recall to the City line-up after apologising for comments made by his outspoken agent, Dmitri Seluk.
Despite initially rocking the boat by insisting Toure had no reason to apologise, Seluk himself has now vowed not to give any more incendiary interviews to the press as Toure continues to work his way back into the fold, although it is understood that stance is not as a result of any agreement with City officials.
Guardiola's decision to start Toure still came as a surprise, given the suggestion that the Catalan had merely used Seluk's outbursts to justify the decision made by he and the club to sell the Ivorian during the summer.
City had attempted to offload Toure as well as Samir Nasri, Wilfried Bony, Eliaquim Mangala and Joe Hart during the final weeks of the transfer window.
Toure stayed put as the rest went out on loan and it had appeared he would see out his final season at the club with just one appearance to his name – in a dead rubber Champions League qualifier.
But Toure has won Guardiola round during the past few months thanks to his hard work on the training pitch and in his own spare time: according to one well-placed City source he has "trained like a demon" in recent months.
The 33-year-old even attempted to keep himself in shape during his time off this summer following a difficult 2015-16 campaign in which he struggled with a number of injuries.
Yet he still turned up for pre-season training overweight and, along with Nasri, felt Guardiola's wrath as he was sent to train away from the first-team squad.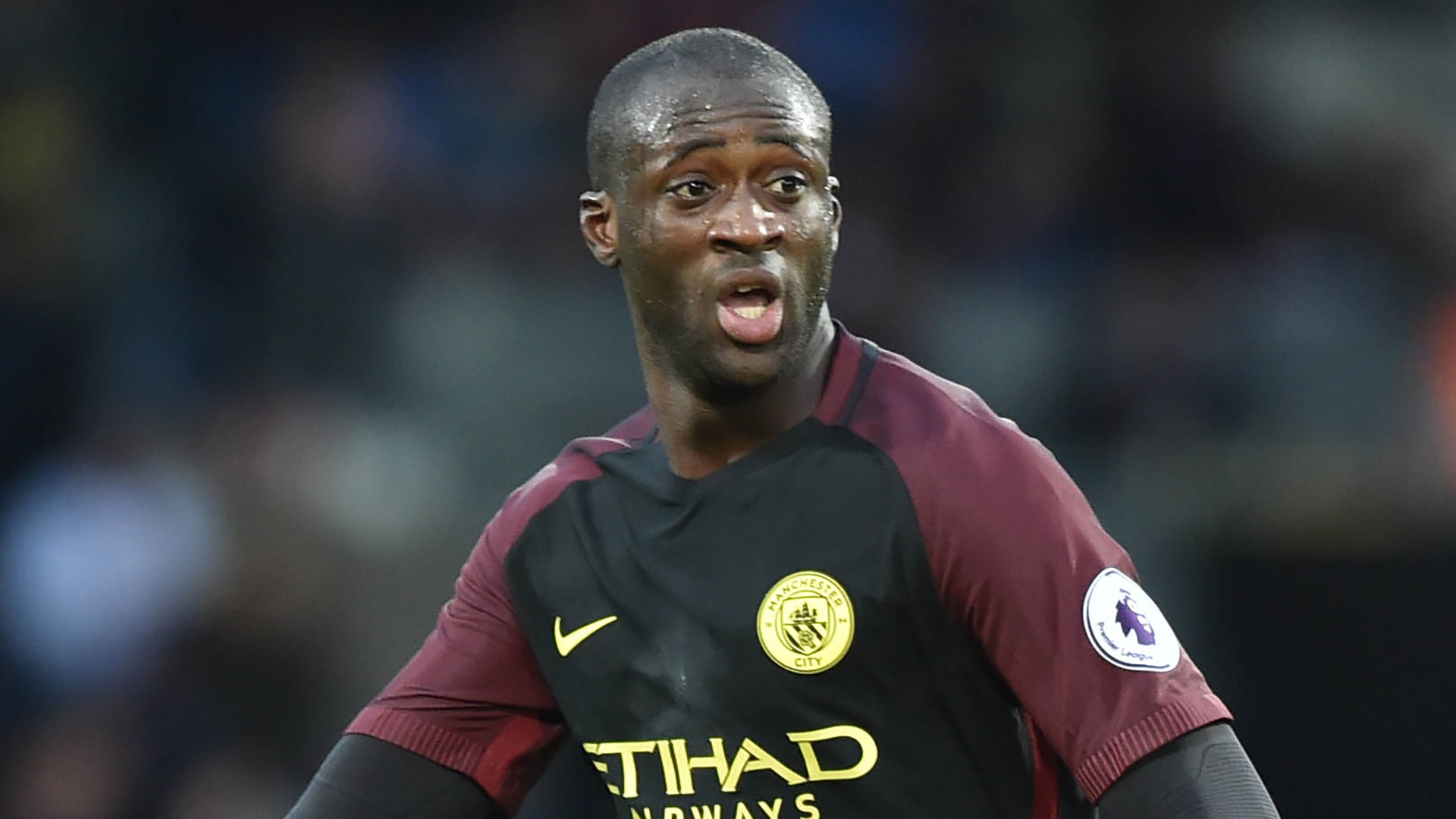 He rejoined the group shortly after and had continued to train and attend planning meetings with the rest of the City playing staff during his exile from match day squads.
But it is the work he has done away from his team-mates that ensured he looked in fine fettle when he made his way onto the pitch at Selhurst Park on Saturday.
City's training sessions are often focused on recuperation given the number of games on the schedule and Guardiola's demanding style of play, but Toure has done hours of extra physical work in a bid to get back into the side.
Sources close to the player have even suggested – albeit half jokingly – that he will be able to play into his 40s, and indeed that was the reason why he selected the No.42 shirt when he signed for City in 2010.
Aside from his dramatic weight loss, equivalent to one and a quarter stones, Toure has also tailored his game to suit Guardiola's demands.
Ronaldo already FIVE goals behind Messi
He was clearly desperate not to stray to far from midfield partner Fernandinho during the win at Palace, so as not to offer the home side any space to play in behind City's midfield.
His tendency to leave the defence exposed is one area that Toure's critics have identified in recent seasons, but he showed much greater tactical awareness at the weekend.
That is testament to how well he has grasped Guardiola's tactics and his determination to change his game at this late period in his career.
Guardiola has said he will now consider whether to recall the midfielder to his Champions League squad, should City get the point they need to qualify for the last-16.
"If we are able to qualify for the Champions League, afterwards I will sit with my staff and we'll decide who are the best players to help us to [win] Champions League games."
But for now he will focus on helping City navigate the hectic Christmas Premier League schedule after undergoing an impressive physical and tactical transformation.