Sergio Aguero and Yaya Toure were quiet but with Aleksandar Kolarov and Samir Nasri popping up to score it bodes well for an impressive City team with Kevin De Bruyne on the way
---

COMMENT By Sam Lee

---
Manchester City's results at Goodison Park tend to reflect their fortunes over the entire season, so it will come as a great relief to Manuel Pellegrini that their lesser lights stepped up here to to provide an impressive victory in what has been a traditionally bruising and often damaging fixture.
In late 2013 it was a 2-0 defeat which all but dashed their chances of winning the Premier League; in late 2014 it was a thrilling victory which moved the title closer to the Etihad Stadium; last season it was a 1-1 draw: not too good, not too bad.
But this 2-0 victory was as close to routine as has been possible in this corner of Merseyside in recent years and it was thanks to some unlikely heroes.
It was an early season clash which was always going to provide a big examination of City's title credentials, and it must be said they passed with flying colours. Even with Sergio Aguero strangely quiet after going close to scoring twice in the opening 10 minutes, and Yaya Toure largely static until his late flash of brilliance, the visitors still had enough about them to win comfortably.
After a summer of criticism, the resurgent performances of Toure, Aguero, David Silva and Vincent Kompany in the back-to-back 3-0 victories this season have been music to the ears of City fans.
But here it was the expendables who proved to be the difference, even if Silva and Kompany did provide a solid foundation for the win.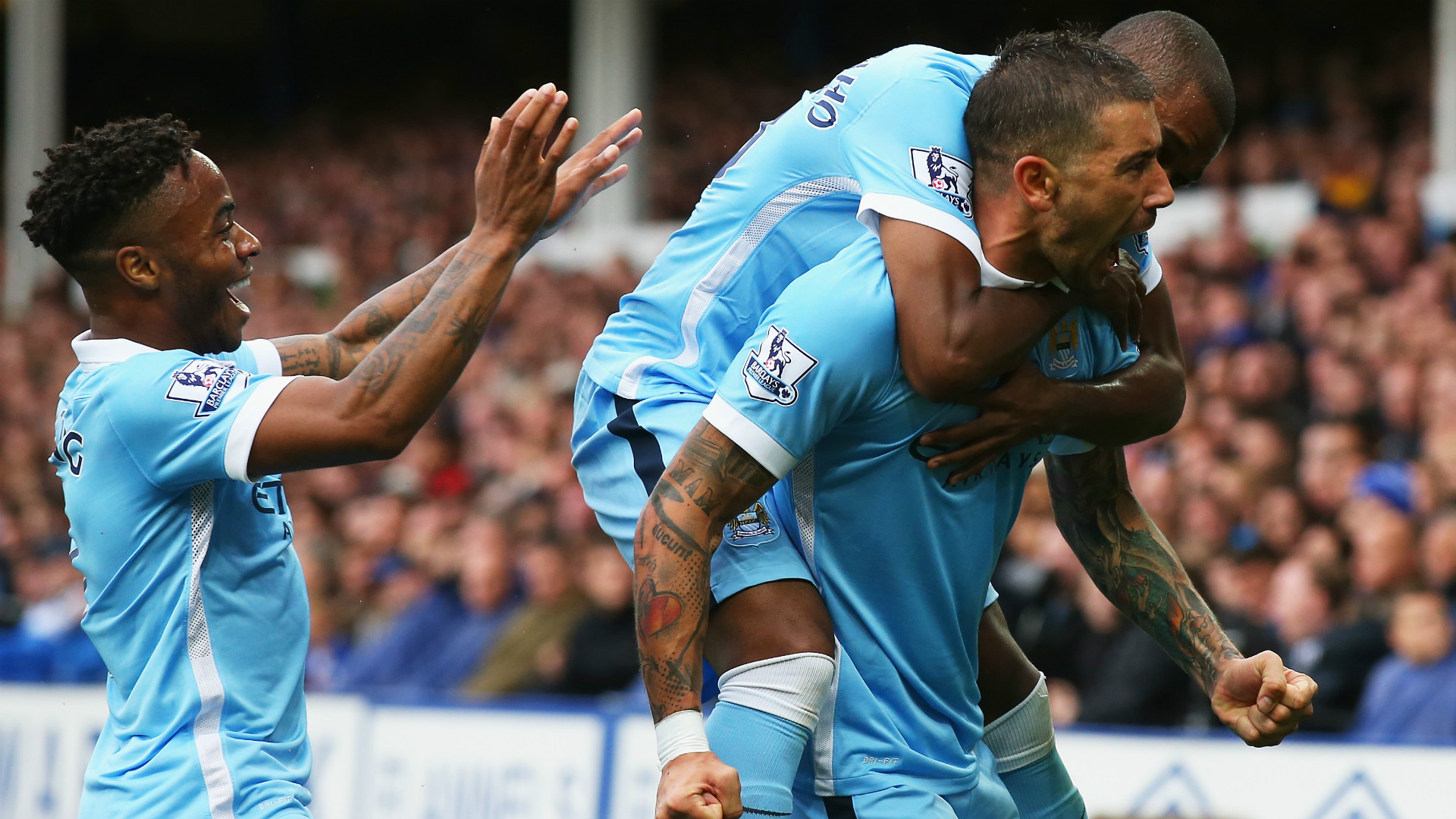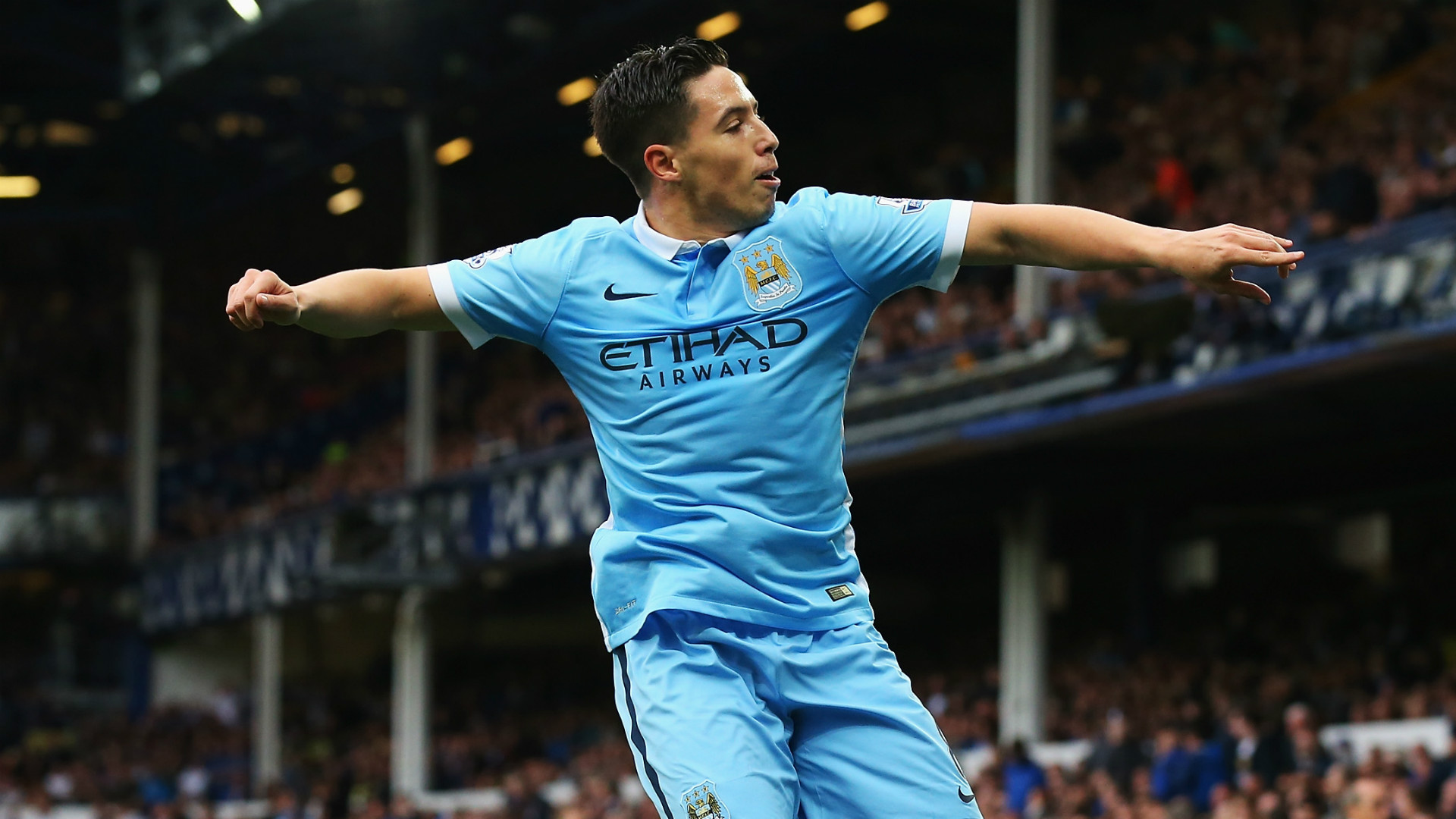 Aleksandar Kolarov has been rotated in and out of the side over the past few seasons but he is enjoying some continuity and he too has started this campaign brilliantly; the goal he scored with an hour gone here had been signposted long before today.
And with Kevin De Bruyne expected to arrive before the end of the transfer window, a signing sure to add yet another dimension to a dangerous attack, Samir Nasri was given just 13 minutes to show that he can still provide the killer touch after a difficult 2014-15 season. He duly obliged, linking up with Toure to ghost into the box and clip a delightful finish past Tim Howard to wrap up the victory.
Kolarov's defensive colleague Bacary Sagna has barely been given the chance to shine during his time at the Etihad Stadium so far either, but Pablo Zabaleta's injury has given him another month to prove his worth and he continued here with another solid display at right-back. Eliaquim Mangala, too, showed once again that he will not simply be cast aside to make room for Nicolas Otamendi.
These are signs that things are coming togther for City this season. If cynics say West Brom provided little resistance in the opening game and Chelsea's deficiencies were ruthlessly exposed last Sunday, a tough trip to Everton would always provide a completely different challenge.
But Ross Barkley and Romelu Lukaku, who have started the season well themselves and will cause many more teams problems this season, were kept at arm's length for the most part and even with Aguero and Toure not enjoying their finest afternoons City had enough to ride out the storm and keep playing their game.
That was thanks in no small part to David Silva, the protagonist as always, but it was the interventions of Kolarov and Nasri which proved decisive.
Pellegrini, in his understated manner, acknowledged the importance of victory at Goodison but insisted, as is his wont, that only the next game matters.
Asked whether the early season praise means anything, he replied: "We do not care about that, we care just about beating Everton and now we must care about Watford. What people think about our team is not our problem, we need to prove that we are a consistent team until the end. That's why it was important to win here because Everton are a difficult team and in the last seasons it has been difficult here."
City equalled a club record nine consecutive victories in the process and it would be a brave man to back against another for Pellegrini's side against the Hornets next Saturday.
With Raheem Sterling finding his way into the team slowly but very surely, Silva prompting and probing as ever and Toure and Aguero sure to bounce back, that would ordinarily be enough for a serious title challenge.
But with the back five – protected by the astute Fernandinho – yet to concede a goal this season and players like Kolarov and Nasri chipping in with important goals in tricky circumstances, things really could not be going much better for Manchester City right now.