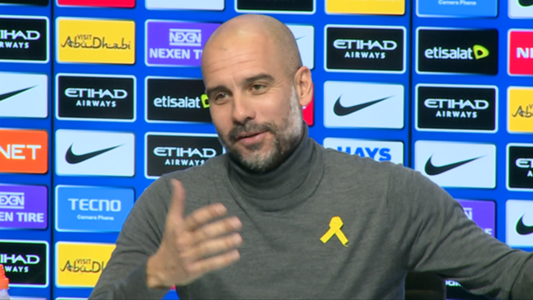 Pep Guardiola was lost for words when asked if he would try to bring Alexis Sanchez to Manchester City in January.
The Blues almost signed Alexis from Arsenal during the summer, only for the move to break down on deadline day as a result of the London club failing to sign a last-minute replacement.
The Chilean is out of contract in the summer and Goal understands that City remain interested in bringing him to the Etihad Stadium, either in January or on a free at the end of the season.
And Guardiola seemed suspiciously bashful when asked about the prospect of signing the forward during the winter transfer window.
After initially struggling for an response, the City boss referred back to an earlier comment about only answering questions regarding events "on the pitch", before adding; "the transfer window is for winter time. I don't know, believe me, I don't know what we are going to do, because it's not…"
He then seemed more than happy to end his press conference, as he got up to make a speedy exit. 
Guardiola *very* cagey on a January move for Alexis Sanchez. So cagey, in fact, that he basically ran away! @JamieJackson___ had him on the ropes here… pic.twitter.com/EgokbZ5Cim
— Sam Lee (@Sammy_Goal) December 15, 2017
You can watch the full video above.
Let'