Goal's weekly column looks at the latest in the transfer market, including the Red Devils' double swoop for Ander Herrera and Luke Shaw, and Manchester City's capture of Fernando

LUKE SHAW & ANDER HERRERA JUST THE BEGINNING FOR MANCHESTER UNITED
In the space of 24 hours, Manchester United delivered a huge statement of intent to Europe's elite with a near-€80 million outlay on Luke Shaw and Ander Herrera.
It promises to be a mere starting point. The word from the top of England's highest-earning club has long been that they will use this summer's window to undergo one of the most expensive squad overhauls in football history.
Indeed, the signs are that United's costs in transfer fees alone could exceed the €187m outlays of Chelsea in 2003 and Manchester City in 2010.
Yet United are not just making their mark with top-end signing costs. It is no secret within the football village where middlemen and club executives grease the wheels of the transfer market that the 20-times Premier League champions are paying huge salaries to entice players to Old Trafford.
Shaw is a perfect example. The 18-year-old became the most expensive teenage signing in football history when he completed his €37.5m move on Friday.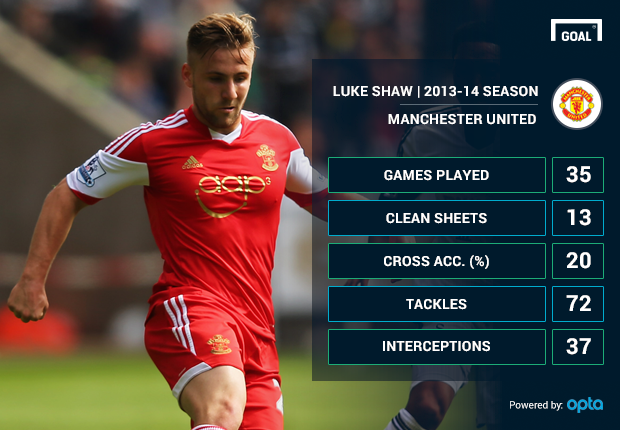 United will pay the England international €200,000-a-week after making him an offer weeks ago that comfortably trumped what even Chelsea were willing to pay.
Within football circles, this is significant. United's wage bill demonstrates they will pay top dollar for their most valuable stars, with the likes of Wayne Rooney and Robin van Persie commanding huge basic salaries.
Yet those players further down the Old Trafford chain have tended to be lower paid than their direct equivalents at Chelsea and City.
This is now changing. The €56m-a-year that the Glazer family suck out of the club in interest payments is outweighed by the vast revenues generated by United's plethora of commercial agreements.
Ed Woodward, the club's executive vice-chairman charged with sealing the big player deals, is content for it to be known that United will use their resources like never before this summer.
Europe's finest have been warned.
FERNANDO SIGNS AS MANCHESTER CITY WAIT ON YAYA
Manchester City finally got the €15m signing of Fernando over the line this week when the midfielder transferred from Porto.
With Bacary Sagna signing on a free, this was City's first actual transfer outlay following their punishment for breaching Financial Fair Play regulations.
City have an agreement with Uefa to "significantly limit spending in the transfer market" for two years, including a net spend of only €60 million this summer.
How the remaining €45m is spent could depend upon the future of Yaya Toure, who seems intent on engineering his exit from Etihad Stadium this summer.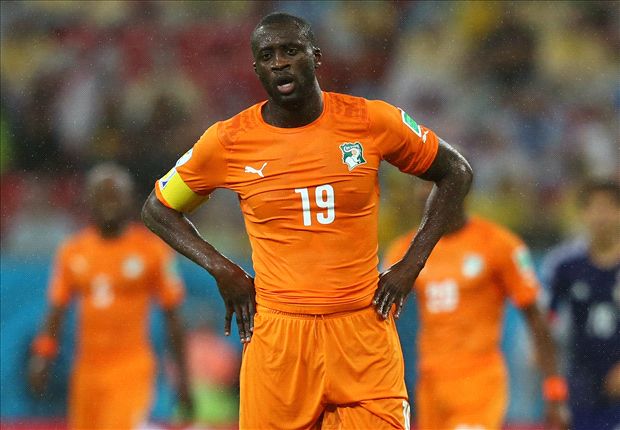 Given that he turned 31 last month, Toure is unlikely to command a fee much in excess of €37m but his possible exit would drastically alter the landscape in terms of the funds available to manager Manuel Pellegrini.
Should Toure leave, City would require a blue-chip attacking midfielder as a replacement, although everyone of a sky blue persuasion accepts the Cote d'Ivoire powerhouse is virtually irreplaceable. Fernando is certainly not that player. He is more of a destroyer in the Nigel de Jong mould than a creator or finisher.
If Toure patches up a relationship with his employers that appears to be almost damaged beyond repair, attention is likely to settle on an authentic centre-back partner for Vincent Kompany.
Martin Demechilis' fine form in the title run-in papered over the cracks of a defence that appears overly reliant on Kompany's leadership and Pablo Zabaleta's energy.
If the outlandish €50m fee Chelsea were able to extract from Paris Saint-Germain for David Luiz tells us anything, it is that City will have to pay top dollar for a proven centre-back.
ON THE MOVE? ALEXIS SANCHEZ COULD LEAVE CAMP NOU
One player to keep an eye on this window is Chile hotshot Alexis Sanchez.
Barcelona are willing to offload the versatile forward for around €37m even though only Lionel Messi plundered more goals for the Catalan club last season.