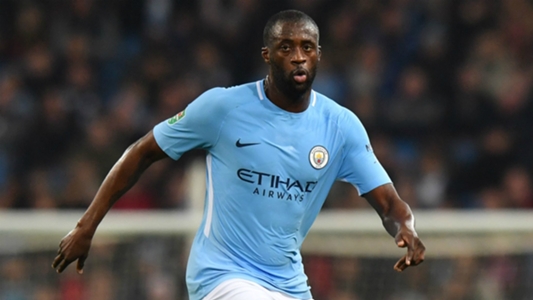 Yaya Toure has implored African football leaders to pay heed to current and former footballers' voices and also warned against making excuses following a disastrous World Cup by African teams in Russia.
Russia 2018 was Africa's worst performance, with all five teams booted out at the group stages.
Dire performances by African teams left the continent asking serious questions.
The Ivorian took aim at African football federations attempting to justify their wrongs instead of confronting the problems affecting the game on the continent.
"Africa is definitely trying, but it would be both too easy and too dangerous to hide behind two yellow cards, and VAR is not necessarily favourable or convincing to explain the failure of African teams," said Toure in an opinion piece in France Football.
"Let's stop making excuses. Africa must be aware that it cannot be a miracle every four years to try and believe that everything is better. We will change the coaches, believing that the solutions have been found. But this is a deception that has lasted so long in Africa. We prefer to blame a person rather than a system and organisation.
"Federations, mostly, are only 'paperwork' rather than setting up the conditions and basics of solid football. Who prevents the members of these African federations from seeing what happens, for example, in France or in Brazil? Not to find the new Neymar, but to look for solid structures.
"In Africa, we prefer to spend our time around the house, but we don't get in there. We talk a lot, but nobody acts on the talk. Each time, there are good promises, but no action is followed on ideas. This is a real cacophony."
Egypt, Morocco, Tunisia, Nigeria and Senegal all failed to get past the group stages.
Senegal were agonisingly eliminated on the new fair play rulling after accumulating more yellow cards than Japan.
On one of the solutions to redeem African football, Toure said, "First, let's start by organising our local leagues. The weakness of our local leagues remains a setback. Let's not say that Africa has no money. There is, but only it's being misused or squandered."
Prior to the tournament in Russia, Fifa advanced each of the five World Cup teams US$2 million for preparations.
Africa Cup of Nations qualifiers were also postponed to allow World Cup participants uninterrupted preparation for Russia 2018.
Let'