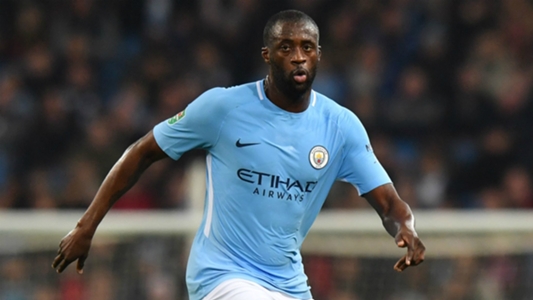 Yaya Toure would welcome the opportunity to head back to Barcelona if those at Camp Nou made a move to snap him up as a free agent once his Manchester City contract ends.
The 34-year-old is readying himself for a fresh start after eight years in England, with the Ivorian midfielder being allowed to move on by the newly crowned Premier League champions.
Various options are said to be open to Toure, with it possible that he could snub interest from America and China in order to remain in the English top flight.
He has, however, suggested that a move to Spain would appeal, with a man sold by Barca for £24 million ($33m) in 2010 admitting to missing life in La Liga.
"I would head back to Barcelona," Toure told El Larguero after taking in a final home game for City against Brighton on Wednesday.
[embedded content]
"If Barcelona calls me, I will go for sure, they are the best team.
"I miss [Lionel] Messi and [Andres] Iniesta. Barcelona have been the most important team of my life. They have given me humility, experience and the knowledge of how to behave on the field."
Iniesta will not be at Camp Nou next season, with the World Cup winner having announced his own exit plans, but Toure has also hinted that they could be reunited in Asia.
He added on an iconic playmaker: "He is a formidable person. I need to send him a message to see if we will see each other in China or wherever."
For now, Toure has one more game to take in with City before packing his backs at the Etihad Stadium.
Pep Guardiola's side are due to face Southampton on the final day of the season, with the record-breaking outfit looking to become the first to reach 100 points in Premier League competition.
Toure is already assured of his own place in the history books and is excited to be planning for a new chapter while he still has a couple of years of competitive football left in him.
"Going through the door with history is important," he added.
"I will see what happens next year because I want to enjoy another year or two. That's the best for me."
Let'