Pep Guardiola insists Manchester City did all they could to keep hold of Jadon Sancho, but says the youngster's desire to play first-team football and his agent's demands made it impossible to stop him leaving.
Sancho, one of England's most highly rated young players, signed for Borussia Dortmund on transfer deadline day after refusing to sign a new contract with City.
Goal previously reported that the 17-year-old turned down a £30,000-per-week deal earlier this summer and, after being left out of the pre-season tour of the United States, refused to attend City training throughout August.
The winger had said goodbye to many of his young team-mates in July and subsequently spent much of his time in London before signing for Dortmund for around £8 million.
The German side have handed Sancho the No.7 shirt this season, though he has not been registered in their Champions League squad.
Guardiola now reveals that Sancho initially agreed to City's contract offer, but felt he has a better chance of making Dortmund's first team than City's. 
But the Catalan also suggested the youngster's advisors played a key role in a bitter parting of the ways.
"We arrived at an agreement with Sancho, we shake our hands, we offered him a huge deal in terms of the salary, he would have been a well-paid in all the academy, and we shake our hands," Guardiola told a press conference. "And after that, before we went to the States to train, he decided – or the agents decided – he was not going to sign the contract.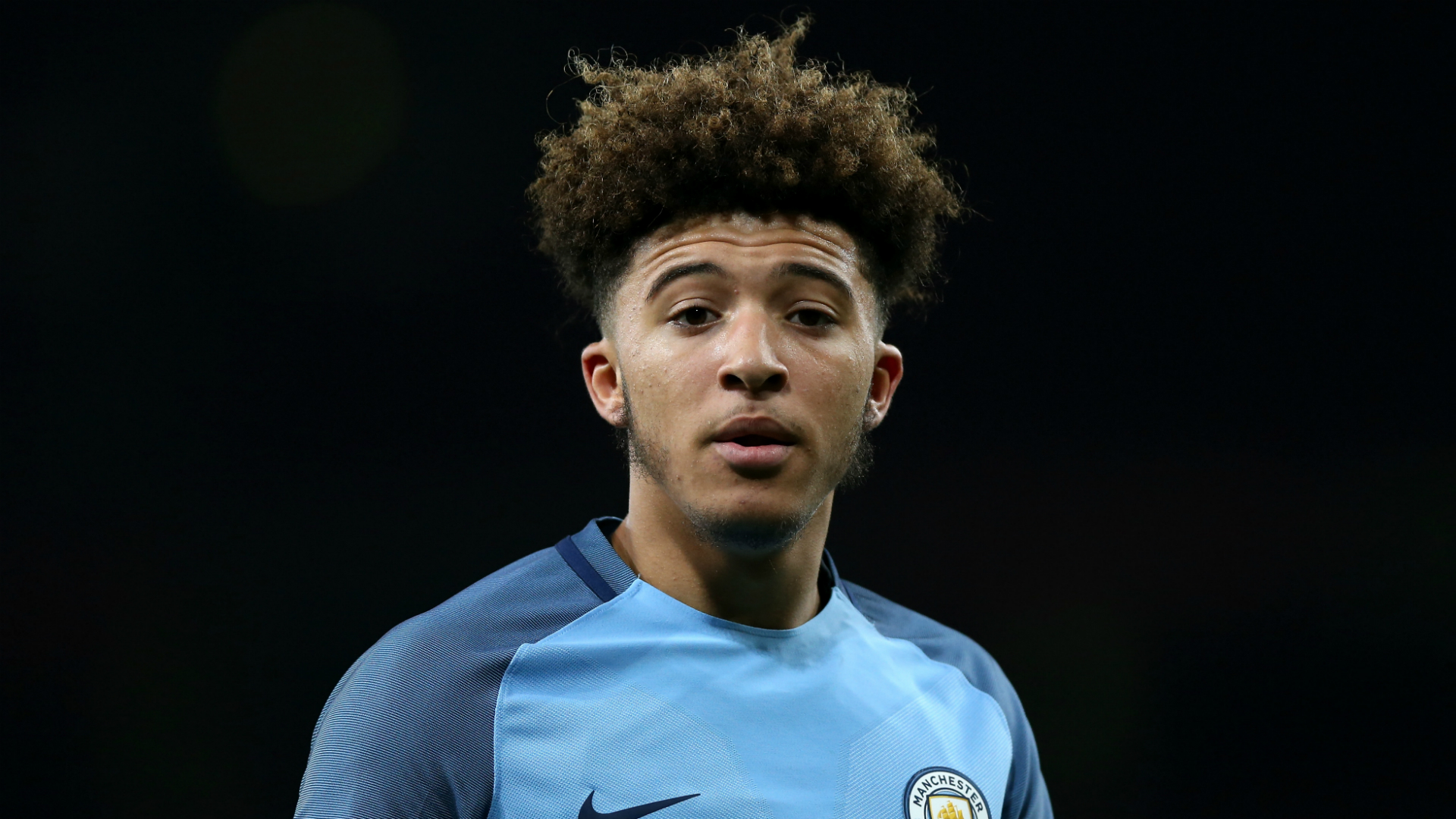 "We said, 'Ok you are not going to travel to the States, because if you are not going to sign the contract you are going to stay here, and after that, the last two or three weeks he didn't appear in the training sessions. He should have come but he didn't, 'I said where are you?' I don't know, he didn't train and after [he reached] an agreement with Dortmund.
"All I can say is big luck to him, because he has a huge talent, he will be good for the English teams. We try absolutely everything to help them [the young players] to play with us and he wanted to play in the first team. I said ok you are going to train with us, so you if you win you are going to play, because in the high level it depends on your quality, but in the end he moved on to Dortmund.
"We cannot control that, there were many teams interested in him, because he is a huge player, a huge talent, that is why we offered him the best contract possible to continue with us, but he decided to move on and with that we cannot fight. I wish him all the best.
"At the end, there are two sides to the decision, if one side doesn't want, it doesn't want. We tried a lot, even after we shook hands and they then said 'no', we insist and we met the father and the managers, and then other managers, and with him, but if the player says 'no no no no no', what can we do? Ok… so, go. So nothing to say. We are going to wish him the best, but that is the situation.
"It's disappointing because he has been here since a long time ago, we have tried to build him up and say maybe in one or two years he might play. I know how well he played in the national teams and we tried, we made absolutely everything but I think it was not the fact that the salary, maybe he thought he would get more minutes at Dortmund, and I can understand that.
"He visualised that he will play more than here. I don't know what will happen. We will see because in the end they have to show on the pitch their quality, it's not the quality they suppose they have, because they have to know, he has to know, the family has to know and especially the managers have to know we had a lot of confidence in him.
"We put a lot of confidence in him, like we did with [Phil] Foden and Brahim and other guys to help them to grow up from here. But at the end when they don't want to stay, there is nothing to stay."
Let'