There were perhaps three injury scenarios Manchester City feared most heading into the new season. Two of them have already happened.
It was very nearly a full-house, but Ilkay Gundogan somehow managed to avoid any serious issues following an ugly foul from behind by West Brom's Claudio Yacob in the League Cup 10 days ago.
Gundogan was making his first start following a nine-month injury lay-off with a ruptured cruciate ligament, and nobody wanted to see him get injured again, either out of sheer sympathy or due to the fact he is the one City player who can play in any of Pep Guardiola's three midfield roles.
City dodged a bullet there, given he was back in action a mere six days later, but they have certainly not had any luck with the other two.
Given the Blues were ultimately unable to sign a new centre-back before the transfer window closed, it became especially important that Vincent Kompany stayed fit.
And given they decided they did not have the resources to pursue a second left-back ( one of the consequences of Dani Alves' last-minute u-turn ), they needed to keep Benjamin Mendy fresh as long as possible.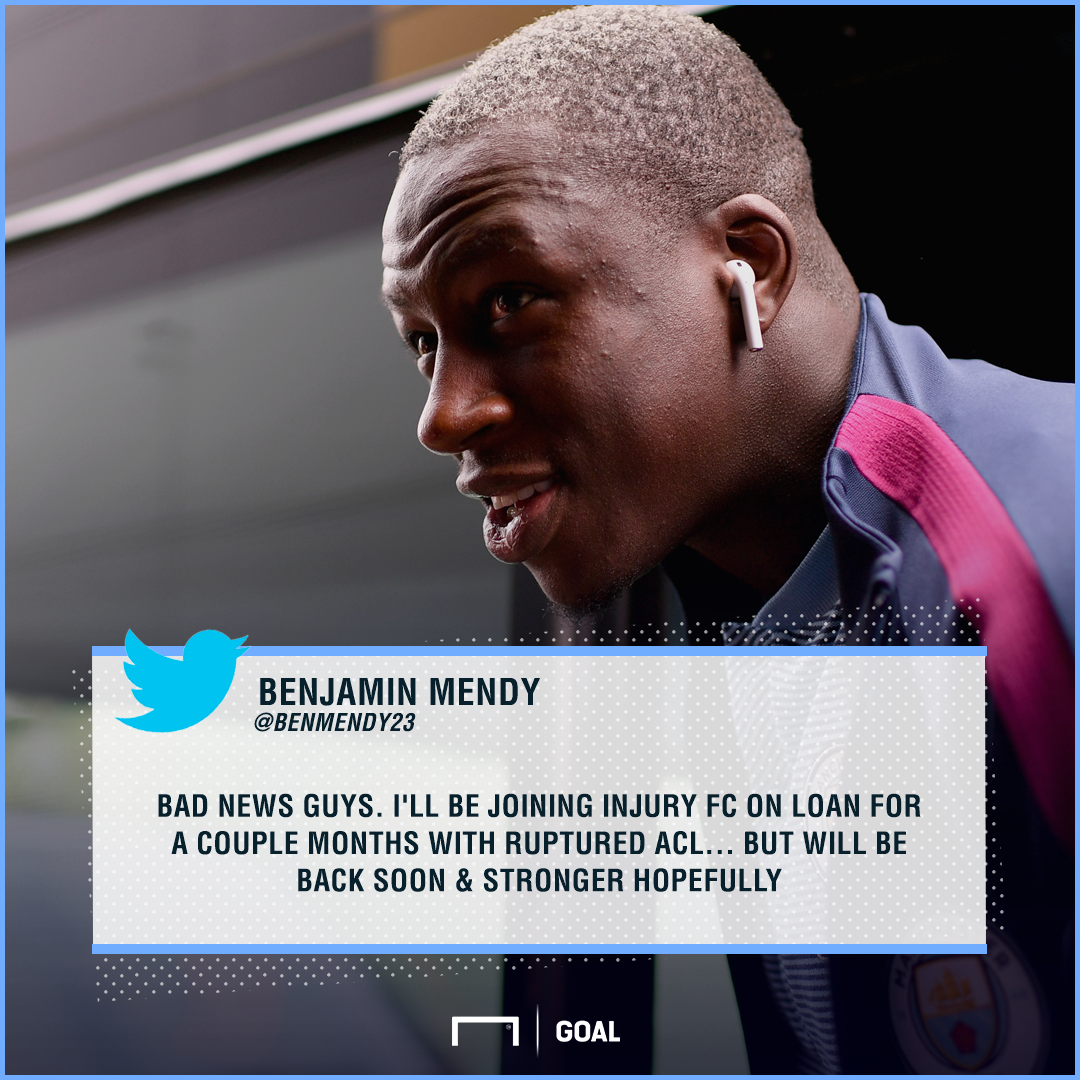 Kompany succumbed to yet another calf injury – his 15th in five years – during the last set of international fixtures. 
The Belgian deserves immense credit for battling his way back to fitness so many times, but it is a sad reality that few were shocked to see it happen.
The fact Mendy has ruptured cruciate knee ligaments is certainly a shock, as well as a cruel blow to both him personally and to City's chances of success this season.
Put bluntly, the business City did not do this summer is just as likely to impact their campaign than the business they did do.
It was very tempting to say City had assembled the best squad in the Premier League thanks to the five players they brought in this summer, and indeed they have all settled in well (some better than others) and all look capable of making big contributions.
The Blues have an incredible attack, even without Alexis Sanchez, but the failure to land their remaining targets has left them a little light, particularly at the back.
Injuries to Kompany and Mendy were seen as worst case scenarios, yet here we are.
The club's social media channels declared Kompany had returned to training at the start of last week, but he was nowhere to be seen in photographs of last Friday's session, and he certainly didn't train on Monday ahead of the Shakthar Donetsk clash.
It must be said Kompany's injury is yet to bite the Blues, given he has missed the six games in which they have played their best football this season.
John Stones has started especially well and, despite a bit of a grilling against Liverpool, Nicolas Otamendi has looked solid too. That is an unexpected bonus given they certainly did not look a solid partnership last season.
Even Danilo, who played as part of a back three against the Merseysiders, has looked adept as a centre-back. Few would have expected it but, for now at least, Kompany has not been missed.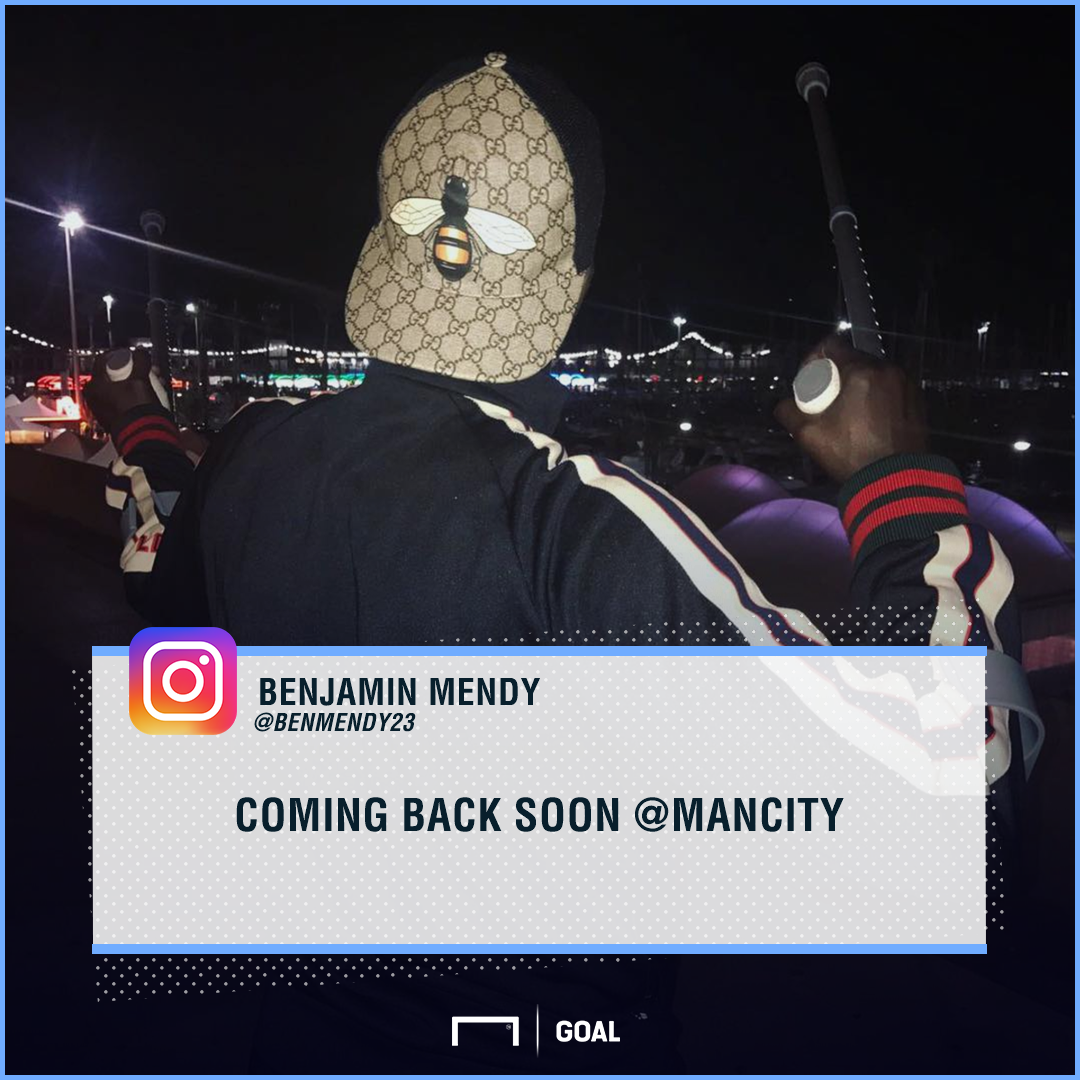 Mendy's absence will surely be felt, however, and it will be no surprise to see City move for a replacement in January.
One of the biggest issues is that he is the only recognised left-back in the squad – Danilo has been good at right-back and centre-back but has not looked the same player when he has played on the left, while there is conflicting evidence as to Fabian Delph's suitability to the role.
Mendy's attacking contribution cannot be overstated, either. Guardiola credits his side's recent exlpoits in front of goal with the decision to move his three forwards closer together, allowing them to get into the box and essentially play as No.9s, particularly with the ball in wide areas.
They have been able to do so because Mendy and Kyle Walker have provided excellent outlets at full-back. The two new signings have provided pace and width in abundance, while Mendy's wicked crosses from the left-hand side had already proven to be another valuable weapon in City's attacking arsenal.
In his three full league appearances he put in 27 crosses, created seven chances and laid on one assist. Stats are unable to quantify the shere panic spread among opposition goalkeepers and defenders as he fired the ball into the box.
Danilo and Delph may be able to provide slightly more defensive solidity than the Frenchman, given he did not impress going backwards as much as he did going forwards, but Guardiola knew exactly what he was getting when City paid Monaco £52m this summer and there is no left-back in Europe, let alone at the Etihad, who can get forward and put crosses in quite like Mendy.
And there are few dressing room characters like the 23-year-old, either. City fans and neutrals alike have fallen in love with his social media output in the past few weeks, and his new team-mates have discovered he is exactly the same in person.
Sell it asap ‍♂️ https://t.co/KUydGA4pxG

— Benjamin Mendy (@benmendy23) September 28, 2017
Guardiola was a huge fan of what Mendy brings to the team dynamic, and though he will still be around the first-team and he recovers over the coming months, he will not be able to have the kind of impact he had been making.
What it means is that City are having to soldier on through a situation which many feared as little as a month ago.
They have made a good fist of covering for Kompany, even bearing in mind everything he brings to the team on and off the pitch, but Mendy will be even tougher to replace. They could hardly have had worse luck.
Let'