Our Fantasy Football writer goes through the Goal Team of the Week where Manchester City's attacking fire power dominated the top scorers list
This was supposed to be an article about which deadline day transfers were of fantasy value. Unfortunately, not enough of those players held significant fantasy value aside from Robbie Brady who should thrive on the wing for Burnley. Mamadou Sakho could end up being valuable in the long term but, until Steve Mandanda is back in goal, it will be very hard to trust the Crystal Palace defence.
With weekly and monthly prizes to play for, even if you're not a regular on Goal Fantasy Football game, then now is a fantastic time to start entering a team. With transfers available throughout the match week, players can amass plenty of points by being flexible and ensuring any low-scoring performers are subbed out ahead of the upcoming fixtures.
Download Goal Fantasy Football on iOS or Android now and win great prizes every week!
Premier League Team of the Week – Gameweek 23
GK: Eldin Jakupovic – Hull City – 1 Game, 6 Saves, 1 Clean Sheet = 10 Points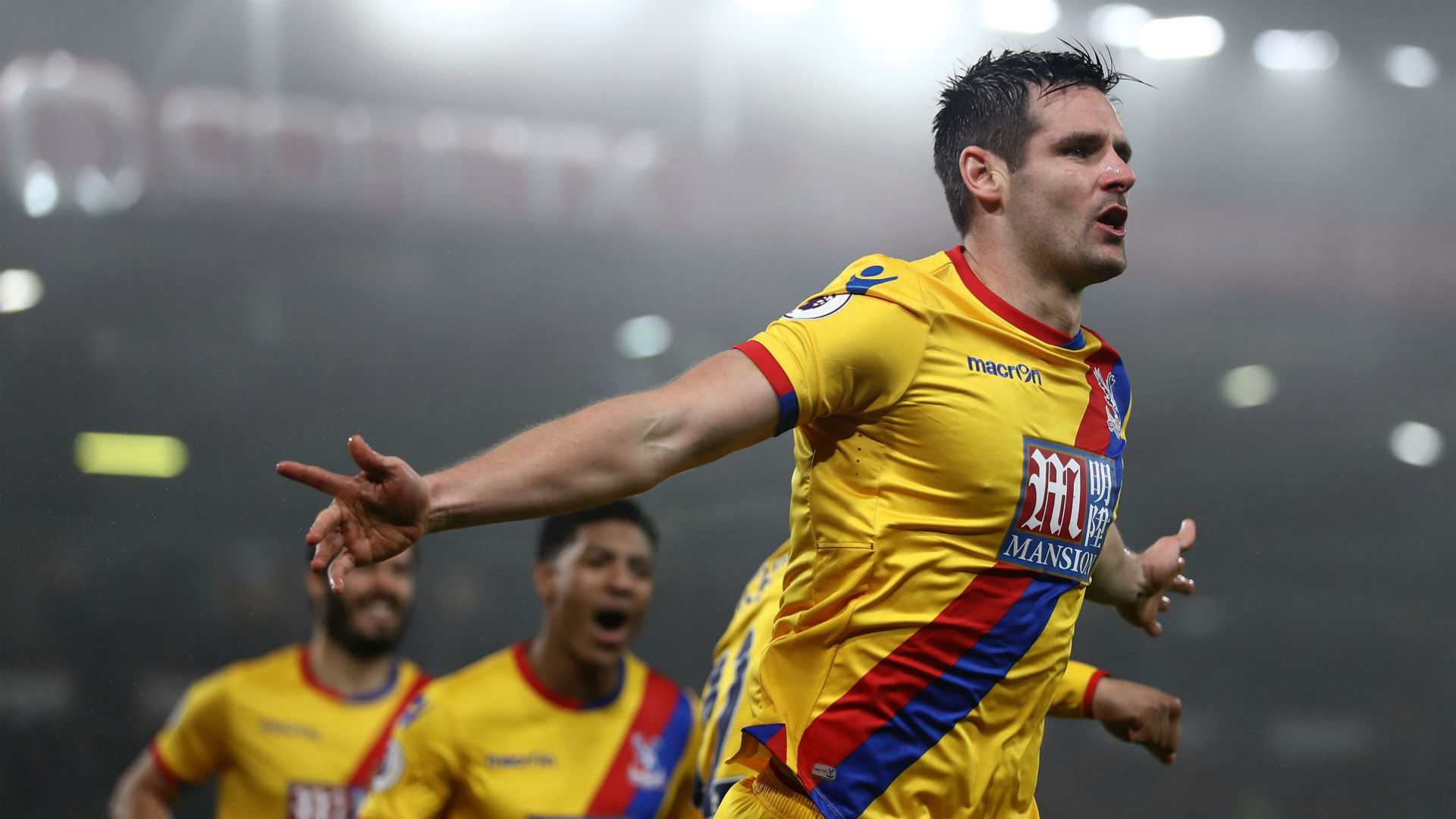 DF: Scott Dann – Crystal Palace – 1 Game, 1 Goal, 1 Clean Sheet = 14 Points
As previously mentioned, it is very difficult to trust the Crystal Palace defence. With constantly rotating goalkeepers and central defenders they have only managed two clean sheets all season. Can Sakho and Patrick van Aanholt boost the clean sheet potential in the long term? Sure. Until then, Dann will continue to rely on his attacking potential which, while limited to set pieces, has seen him score three goals this season (tied for third among defenders).
DF: Damien Delaney – Crystal Palace – 1 Game, 1 Assist, 1 Clean Sheet = 10 Points
DF: Michael Keane – Burnley – 1 Game, 1 Assist, 1 Clean Sheet = 10 Points
DF: David Luiz – Chelsea – 1 Game, 1 Goal, 1 Goal Conceded = 8 Points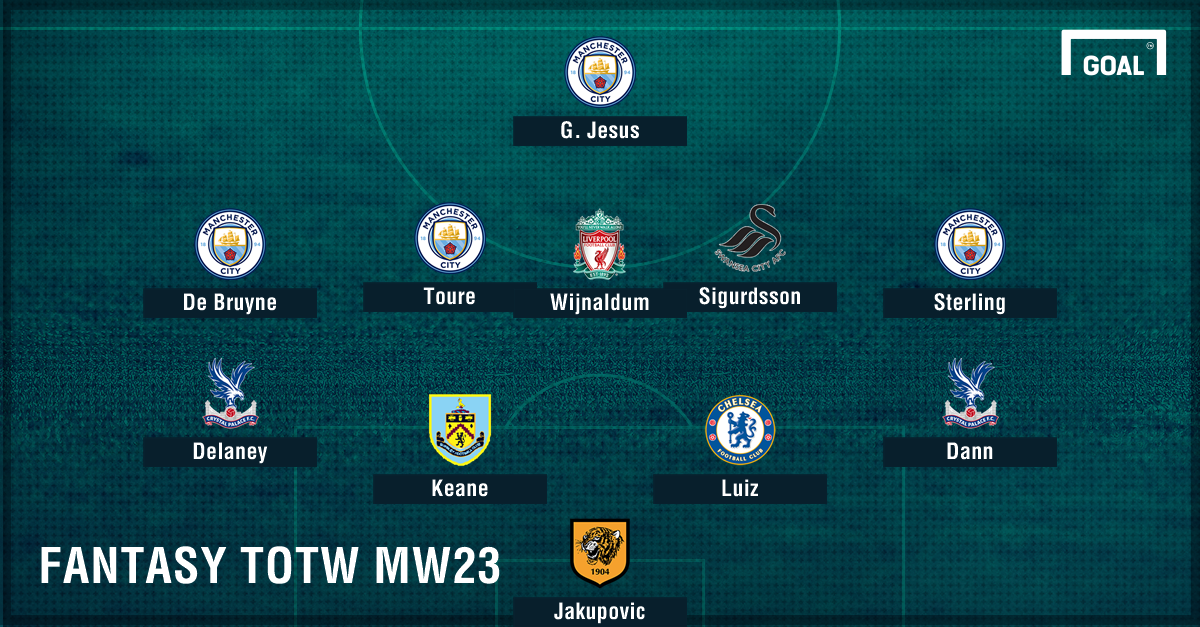 MF: Gylfi Sigurdsson – Swansea – 1 Game, 1 Goal, 1 Assist = 11 Points
Swansea's gamble on manager Paul Clement has certainly gone well thus far. In fact, he has picked up more points in his four matcheS than Bob Bradley had in his 11. As for fantasy, since Clement's appointment, Sigurdsson has been top ten in goals, assists, crosses, chances created and corners taken! He is very much a form player and, at a price of 7.5, is also a very interesting fantasy option in the coming weeks.
MF: Raheem Sterling – Manchester City – 1 Game, 2 Assists = 8 Points
MF: Yaya Toure – Manchester City – 1 Game, 1 Goal = 8 Points
MF: Kevin De Bruyne – Manchester City – 1 Game, 1 Goal = 8 Points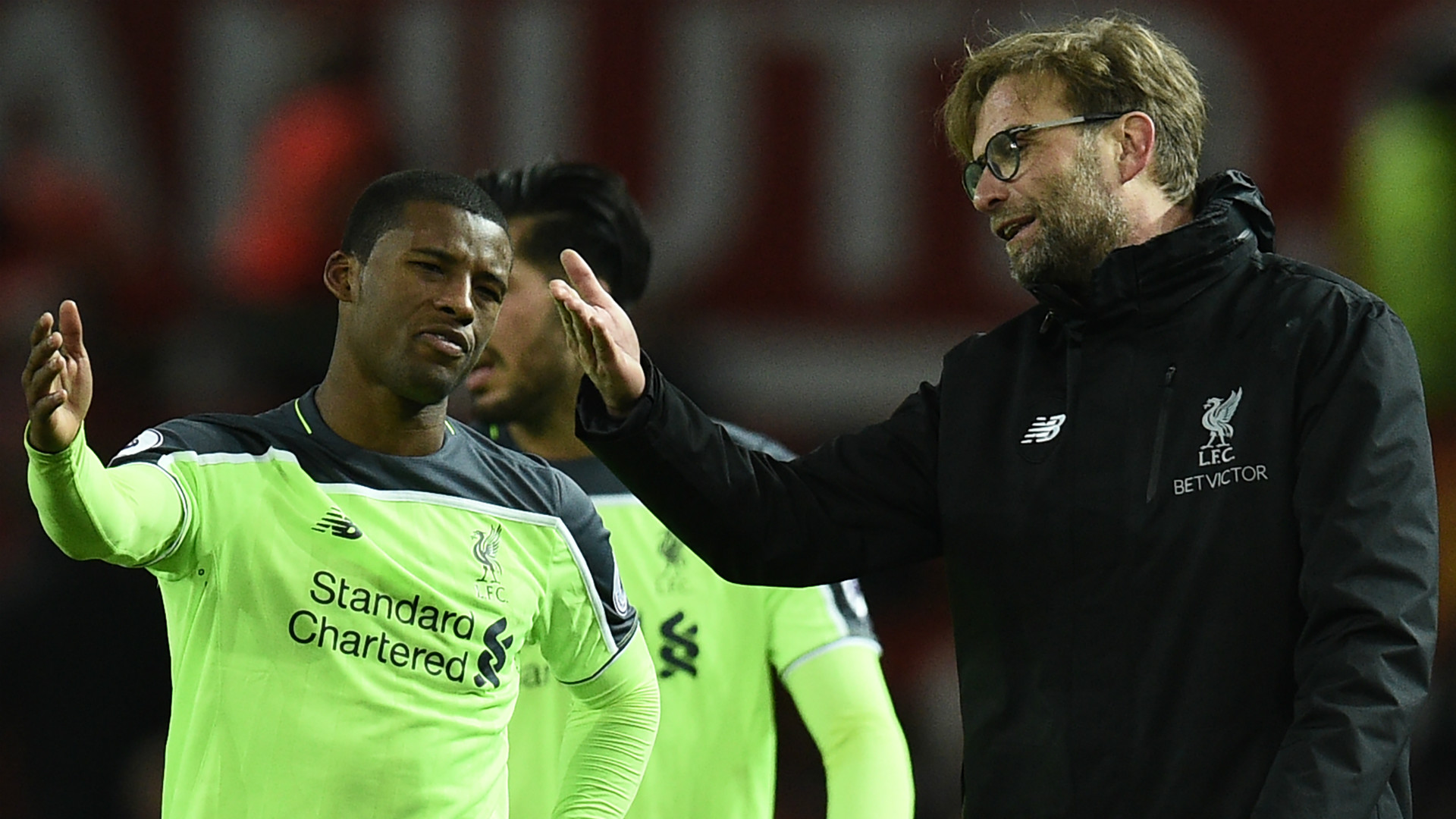 MF: Georginio Wijnaldum – Liverpool – 1 Game, 1 Goal = 8 Points
There has been some fantasy love starting to head Wijnaldum's way but one issue seems to come up again and again: he is irrelevant away from home. All of his 14 goals in the Premier League have come in home matches! The fact that he plays in central midfield, unlike his advanced role at Newcastle, limits his potential significantly. Frankly, there are four Liverpool midfielders I would rather own albeit he did well this week.
FWD: Gabriel Jesus – Manchester City – 1 Game, 1 Goal, 1 Assist = 10 Points
Gabriel Jesus has been absolutely terrific since joing Manchester City in January. He should have scored against Tottenham last week, but made up for it in Manchester City's easy win over West Ham. The only downside is that, with Aguero returning to health, Jesus will likely be stuck on the bench like Kelechi Iheanacho before him. That having been said, he would have incredible fantasy value if he does manage to hold onto his playing time.