REFEREE'S COLUMN: The Brazilian only received a booking for the use of an elbow against Diego Costa, while Francis Coquelin miraculously escaped a red card at Selhurst Park
---

By Mark Halsey of You Are The Ref.com

---
Title clashes, whenever they happen in the season, are always difficult occasions but as a referee you go out to manage the event and manage the players. Overall, Martin Atkinson had an excellent game, his movement and positioning was good and he started very well which set him up for the rest of the afternoon.
Chelsea have questioned whether Fernandinho should have been shown a red for leading with the elbow in a challenge with Diego Costa. It could have been – it was a very difficult decision.
It's a very fine line between a reckless use of the arm (free kick and a yellow card) and violent conduct (red card). I don't think there would have been many complaints had Fernandinho been sent off, but I wouldn't criticise Atkinson for opting to caution the Manchester City midfielder in that situation.
Jose Mourinho also suggested that Yaya Toure was perhaps fortunate to stay on the field near the end for stopping a promising attack. Strictly speaking, it was a yellow card but those are the situations late in the game that you manage, Atkinson did the right thing.
Atkinson has stated the season well having followed up a commanding display in West Ham's 2-0 win over Arsenal with another assured performance at the Etihad Stadium on Sunday. He looks fitter, he looks stronger, he's been working with a nutritionist to improve his diet and it's helped him to remain as one of the top referees in the Premier League.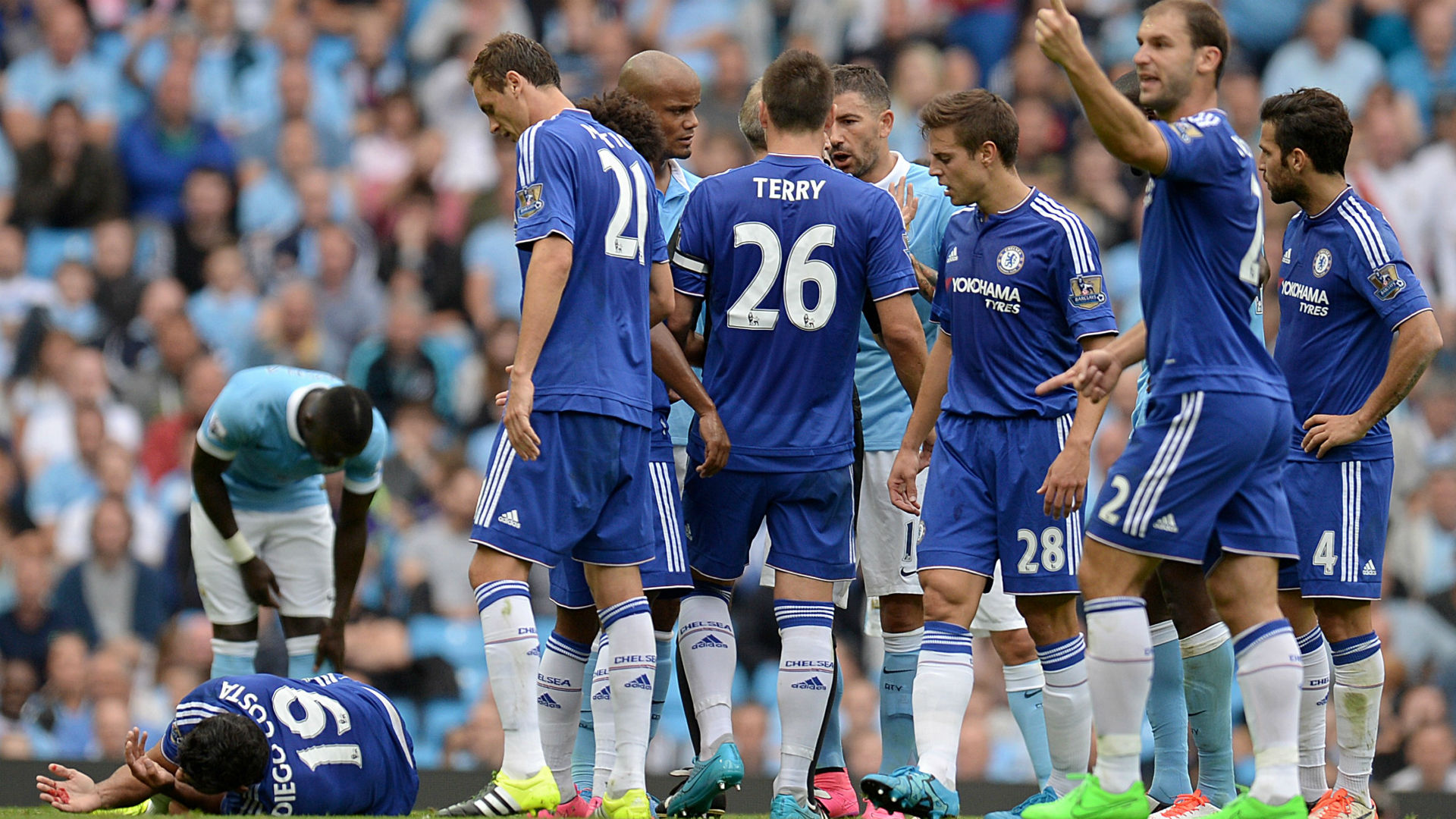 COQUELIN ESCAPES RED CARD AT SELHURST PARK

One of the worst moments for a referee is watching a player get substituted off because the manager knows he's lucky to have escaped a red card. That's exactly what happened to Lee Mason on Sunday.
How on earth Francis Coquelin managed to stay on the pitch is beyond me. He was let off after being cautioned before the break but the challenge from behind on Yohan Cabaye in the second half should have been Coquelin's second yellow.
That was Mason's chance and he missed it. Had he sent off the Arsenal midfielder, the referee would have been given some credit for attempting to manage the player and the game. There would have been no arguments.
Sometimes a player does not heed the warnings and you are left with no choice but to show the red card. Inevitably, Arsene Wenger did the smart thing and replaced Coquelin just a few minutes after he clattered into Cabaye. An opportunity lost for Mason, and the respect from the players would have gone with it.
Mason was all over the place at Selhurst Park. He lacked the bravery to dismiss Coquelin, he was inconsistent and his recognition was poor. He's experienced enough to know better, he's been in the Premier League since 2006 but he's never given the A-class games – Chelsea vs Arsenal, Manchester United vs Liverpool, for example. His performance on Sunday tells you that the PGMOL will not trust him with fixtures of that magnitude this season.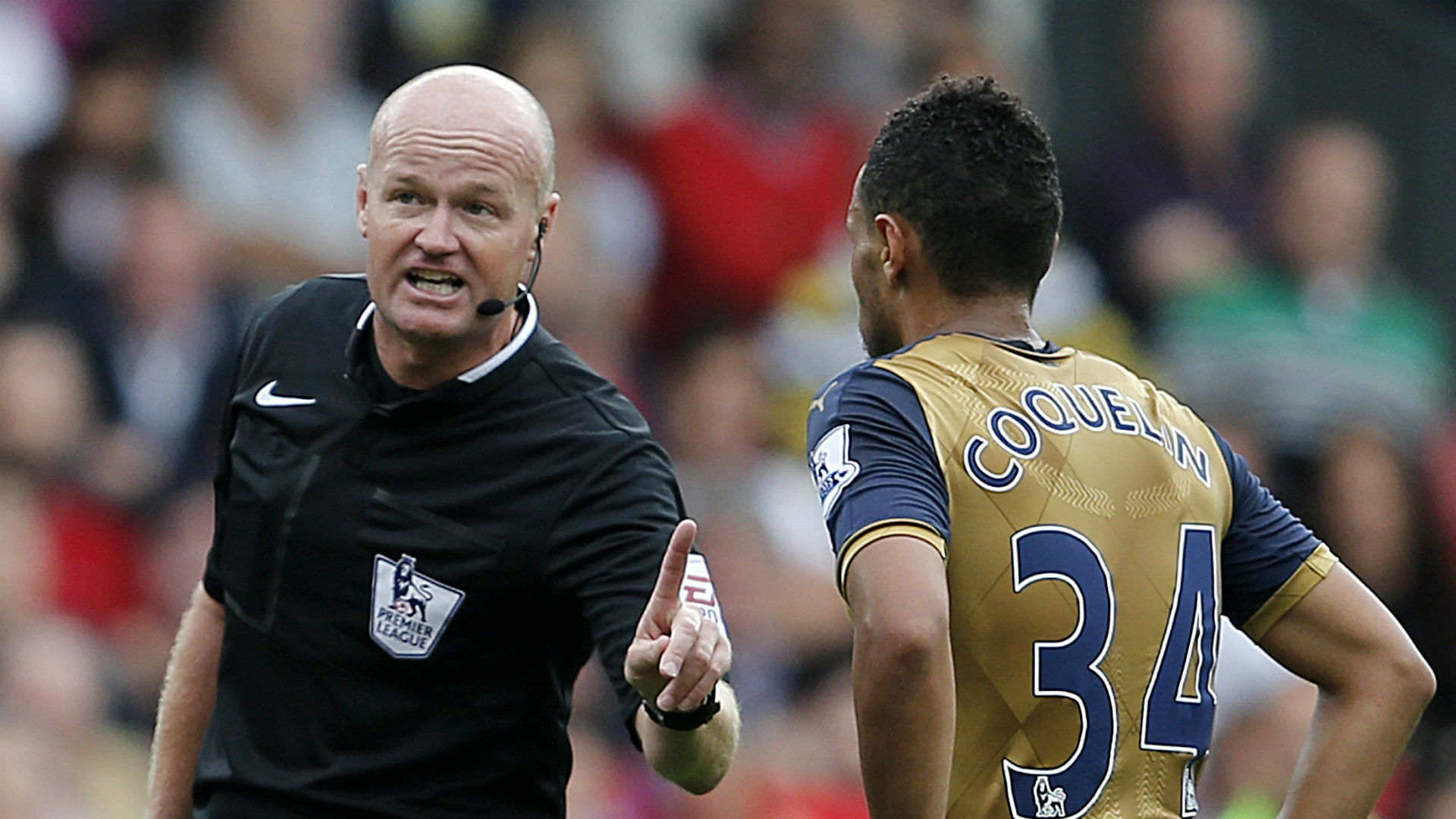 SHOULD REFS SPEAK OUT?
Earlier this month, a Swedish referee, Mohammed al-Hakim, started his own Facebook page to give fans an insight into the life of a referee.
Last week, the 30-year-old revealed he was closing down the page because the attention it received made it too much work for him to handle.
Given the fact that I still receive messages on Twitter over decisions I made during my career, you can imagine that an active referee with a social media account would be a bad idea.
Premier League officials are not allowed to be on social media but there should be an outlet for them to speak after a match, should they wish, with a press officer in attendance. But under the current PGMOL regime, a system like that won't be introduced any time soon.

Former Premier League referee Mark Halsey was speaking to Chris Davie on behalf of You Are The Ref. For detailed referee analysis from the experts visit www.you-are-the-ref.com