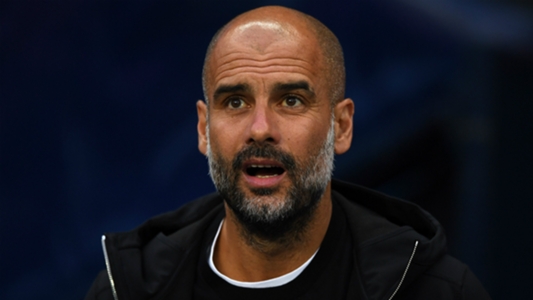 Manchester City coach Pep Guardiola appears to have taken a swipe at Yaya Toure over the midfielder's controversial allegations against the Catalan.
After leaving City earlier this summer Toure gave a lengthy interview to a French newspaper in which he claimed Guardiola "has problems with Africans" and that the Ivorian's perceived bad treatment during his final two seasons at the Etihad Stadium was "about my colour".
Guardiola has dismissed those comments as a "lie", telling TV3 in June: "We were together for two years and now this is when he says it. He never told me face-to-face."
And ahead of City's clash with Chelsea in the Community Shield on Sunday, Guardiola took the opportunity to hit out at players who "don't have the courage" to make a complaint to their manager's face.
Asked to explain one of his team talks, in which he told his players, "Some of you play better when you're angry with me, so if you hate me, hate me, guys, no problem at all," he stressed that his relationship with players does not matter, and appeared to use Toure as an example.
[embedded content]
"You cannot literally explain when you are in the dressing room and you say something," he said at a press conference. "When you are here, cold, you can analyse that and it's completely different. 
"But it's true. Sometimes some players need you to be close to them and [then they give] the best performance, and sometimes when you don't speak with them it's when they play better. Any person is completely different to another one. 
"Sometimes when they are angry with the manager for their decisions, or because you shout at them, is when they play better. The important thing is that they play better, not their relation with the manager, because the manager at the end he is top, he is an exceptional manager… when we are together. 
"But when they leave they write books and make statements, they don't have the courage to tell them face-to-face. All of them when they are here they are so sweet. 'Oh how good is the manager? He is a genius!', but after that… and normally it's because they don't play, normally that is the only reason why, because this club always treats the players amazingly, really good."
Toure played only a bit-part role in City's historic title-winning campaign last season and is still searching for a club since becoming a free agent in July.
Let'