Pep Guardiola will risk a touchline ban by defying the Football Association and wearing a yellow ribbon at Sunday's Carabao Cup final against Arsenal.
The Manchester City boss was charged by the governing body on Friday for "wearing a political message, specifically a yellow ribbon, in breach of The FA's kit and advertising regulations."
The FA has written to Guardiola on two occasions in recent months to tell him to stop wearing the ribbon, though he has ignored those warnings and sources close to the Catalan have told Goal that he will do so again by wearing it at Wembley on Sunday.
It is believed Guardiola can continue to wear the ribbon for pre- and post-match media commitments, but not during matches.
Guardiola is likely to be fined by the FA for wearing the ribbon up until this point but any future breaches, including on Sunday, could lead to a touchline ban.
[embedded content]
A number of City supporters have vowed to wear a yellow ribbon themselves in support of their manager.
Guardiola has worn the ribbon since October as a show of solitary for Catalunya's political prisoners.
The City boss is a supporter of the independence movement and has ties to those imprisoned by the Spanish government; "Los Jordis" – Jordi Sanchez and Jordi Cuixart – and Oriol Junqueras.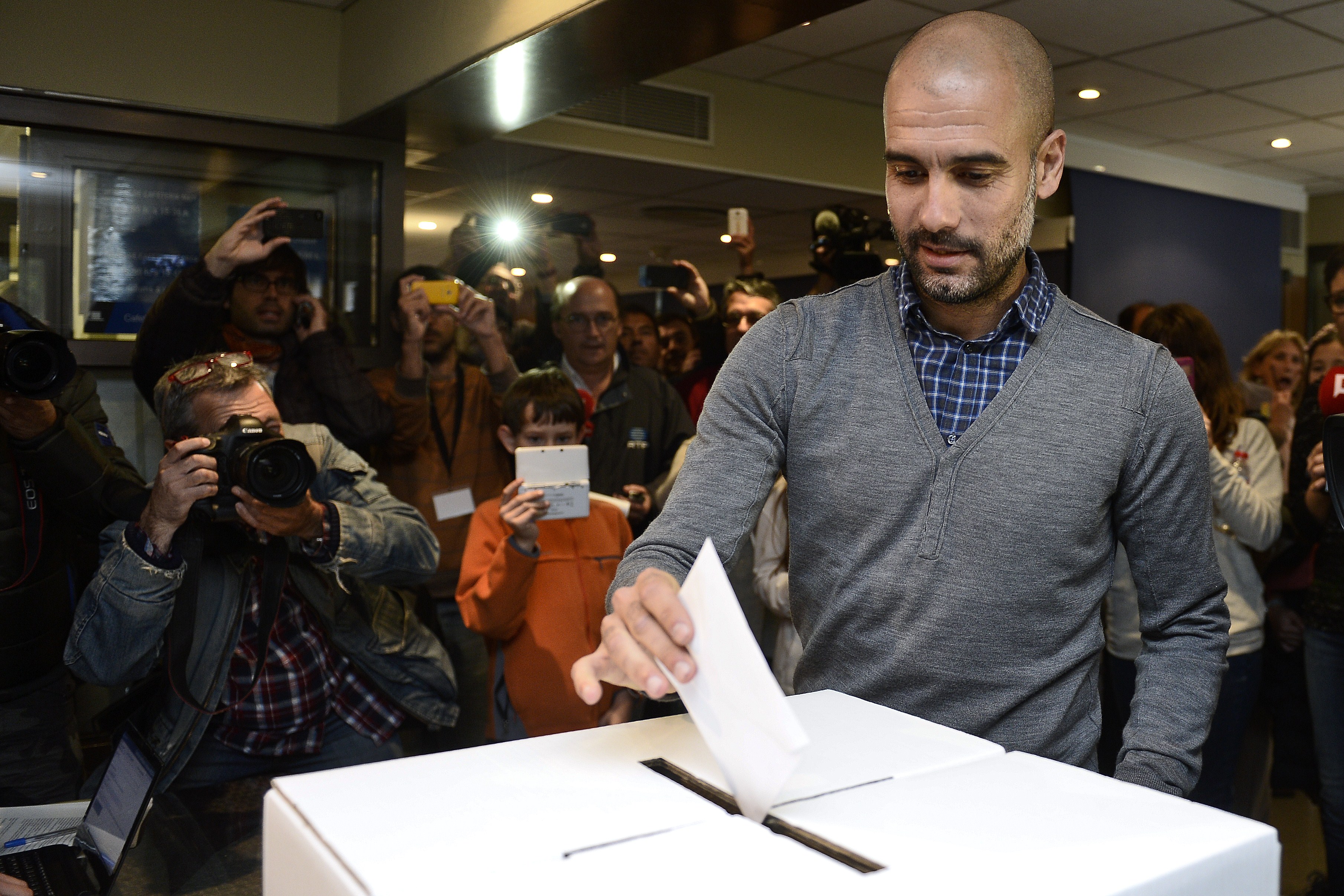 Guardiola casts a vote in 2014 (Getty)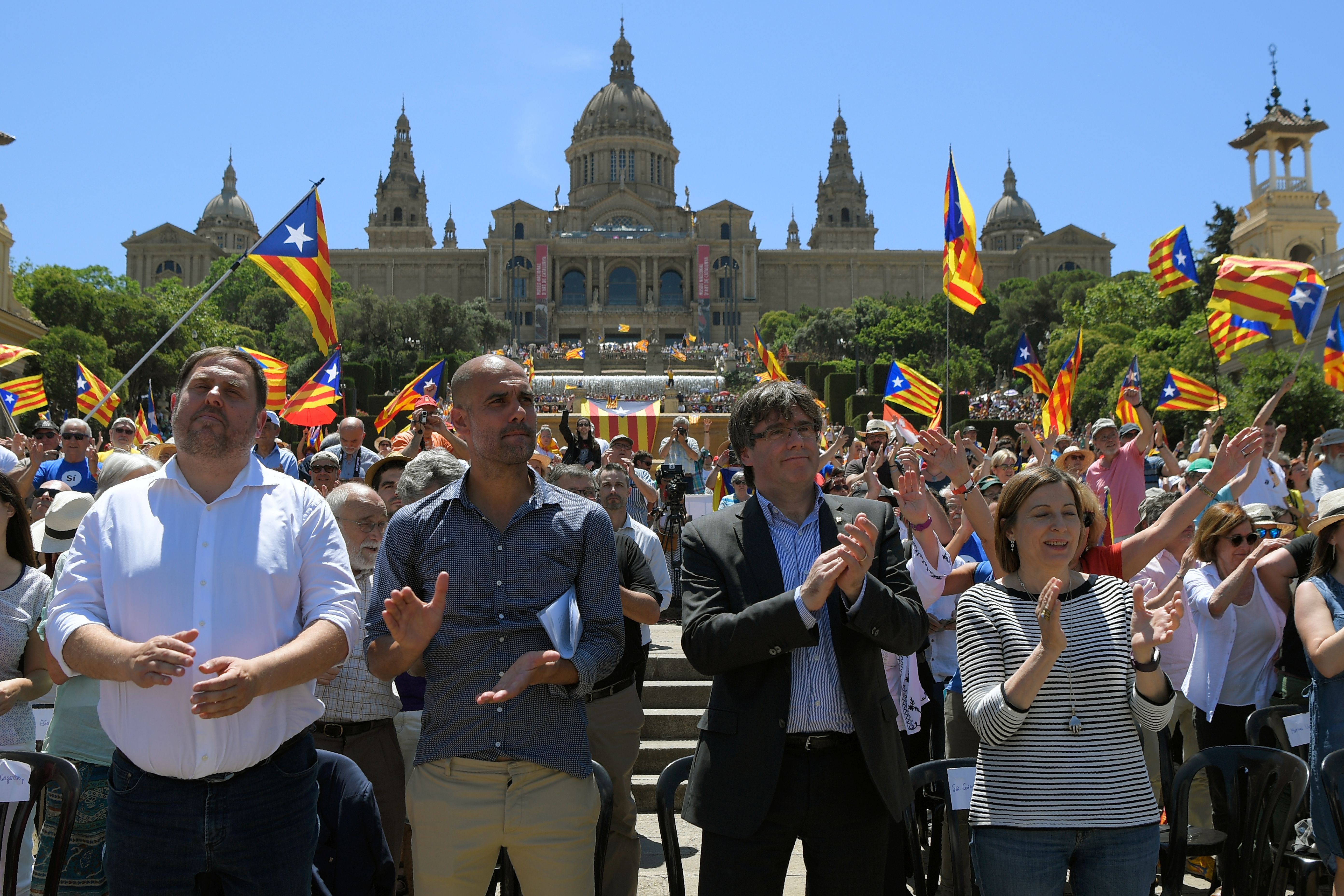 Guardiola stands with the now imprisoned Oriol Junqueras (left), ousted Catalan leader Carles Puidgemont (right, centre) and Carme Forcadel (right) in June 2017 (Getty)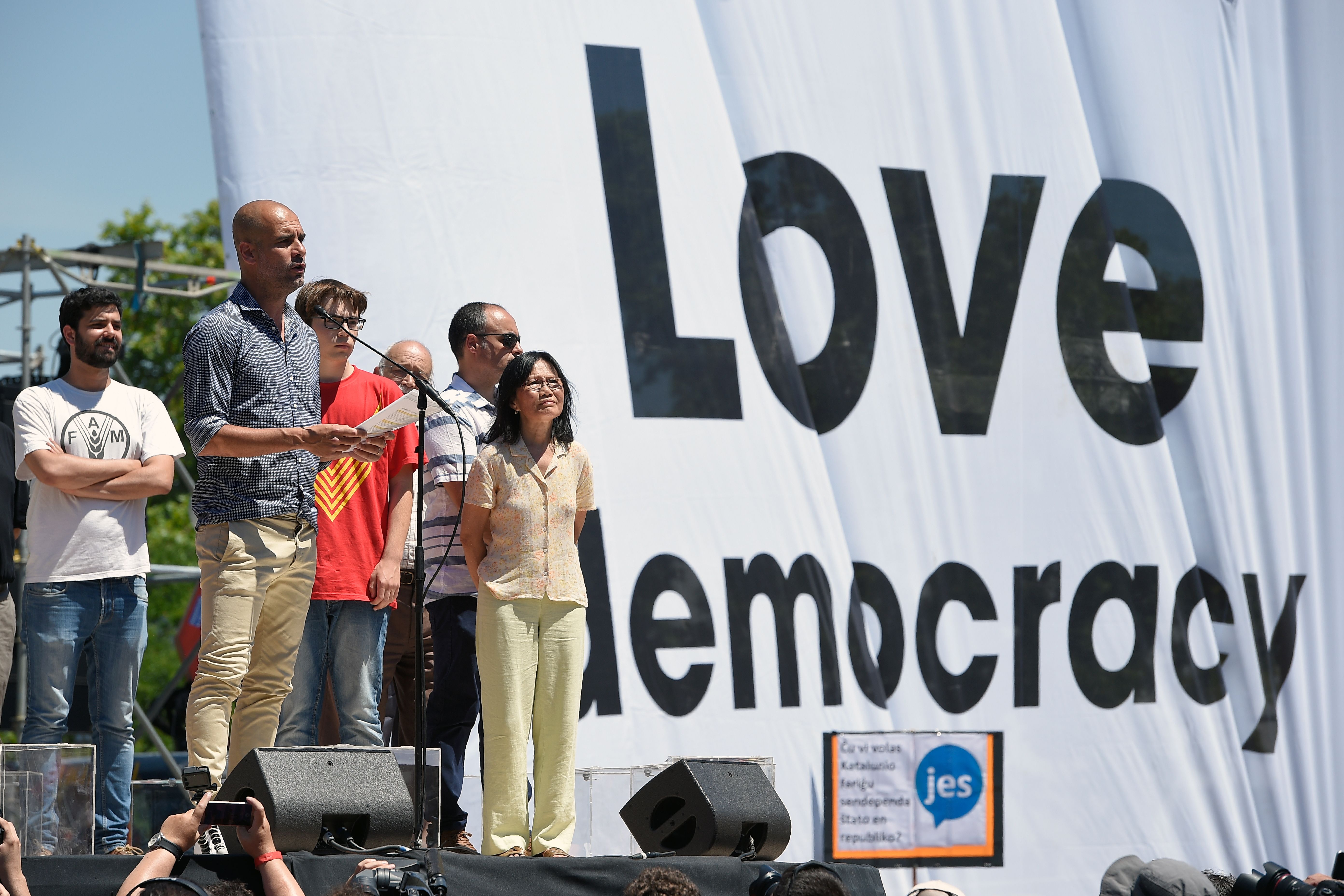 Guardiola speaking at a referendum rally in June 2017 (Getty)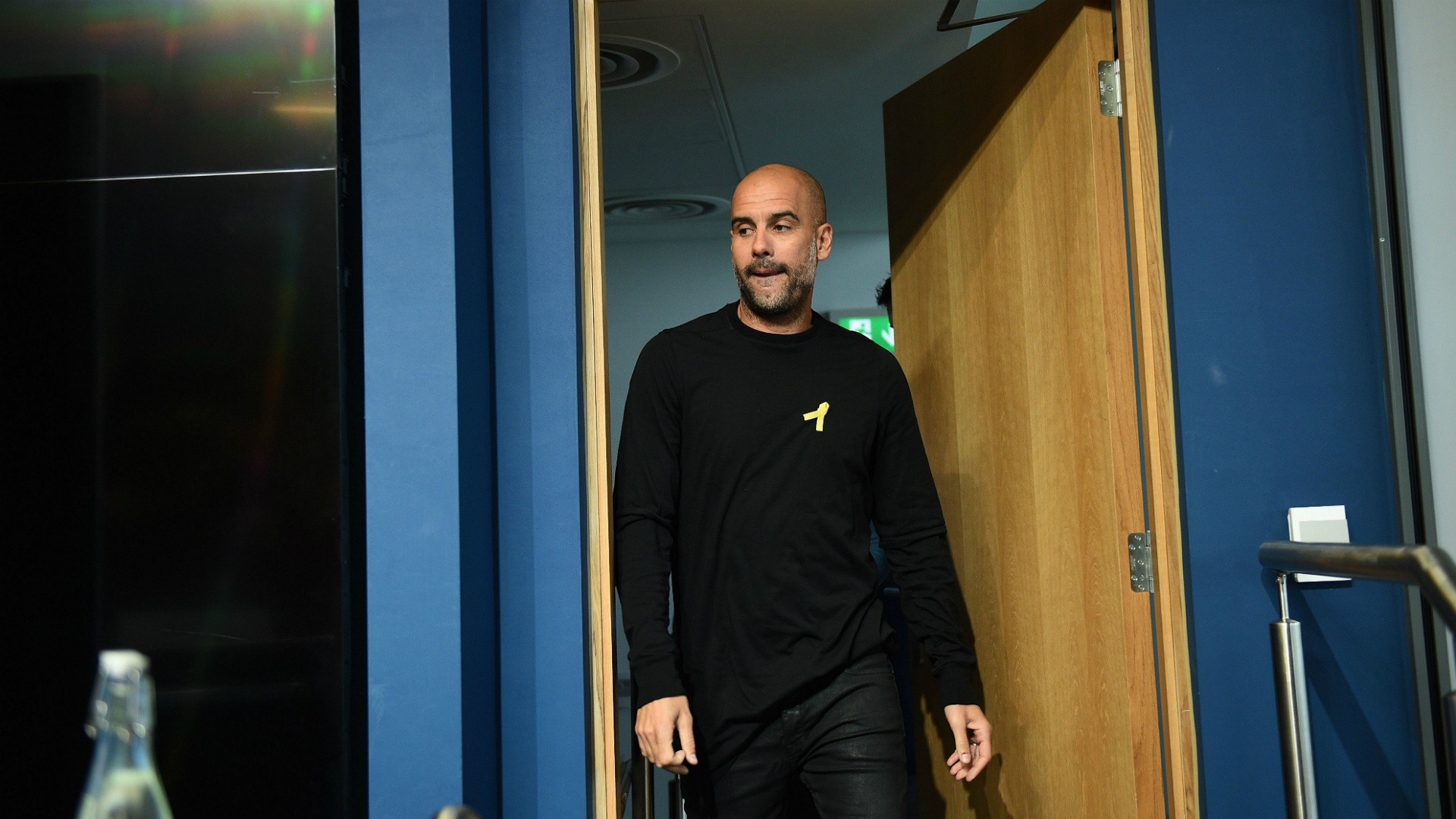 Guardiola wears the yellow ribbon for a press conference (Getty)
Guardiola spoke about the subject in December, insisting he would continue to wear the ribbon despite any potential disciplinary action.
"I do that because in Spain two specific people who defend something like the vote, something the people in command do not agree with, are in prison. It's unfair. To make a rebellion on something like that, you have to be something tough to be in prison. And they are still there. So, while they are not out, always here [points to ribbon] will be shared with me.
"OK, they can suspend me for doing that, but the other people are in jail. If they want to suspend me — Uefa, Premier League, Fifa — it's OK."
Let'