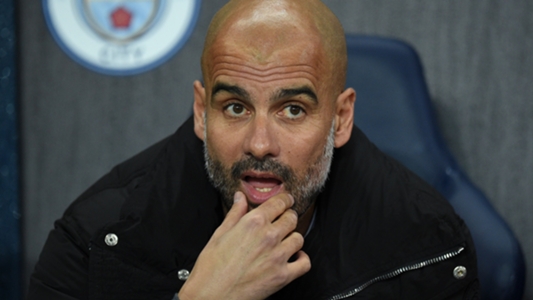 Pep Guardiola says he will sign a new Manchester City contract, as long as he "deserves" it.
Goal revealed in November that both Guardiola and City are ready to wait until the end of the season to discuss extending the Catalan's current contract, which runs until 2019.
Sources have told Goal that part of Guardiola's reasoning is that, for all his happiness at the Etihad Stadium, he would not want to be rewarded if City end the season empty handed.
Speaking ahead of Saturday's FA Cup game with Burnley, the former Barcelona and Bayern Munich boss confirmed that he is ready to commit to a longer deal, but only if the Blues are successful in the coming months.
"My commitment to the first year, this one and the next one, there is no doubts about that," he told reporters at a press conference. "I will be here one more year, and after we will see. After that it depends if we win and I deserve to extend my contract.
"I am so happy here. I am so, so happy. But to extend the contracts at the big clubs you have to win, and if you don't win you don't deserve to continue. I want to win. I want to win."
Guardiola has spent £2.7 million on a city centre apartment, but he recently insisted that it is not necessarily an indication that he will be in Manchester for years to come.
"I bought an apartment because I have to live somewhere, and I'm happy to live in the city," he said at the end of December. "It happened the same when I was a player at Roma, at Brescia, and in Munich. I prefer to live in the city and be with the people.
"It happened the same [when I was the coach] in Munich. I bought an apartment as well. And my commitment was the same last season, when we didn't win. It looks like a higher commitment [now] because we are winning, but the commitment last season was the same.
"Last season, I bought the apartment, not this season. I think nothing changes, whether you rent an apartment or buy an apartment. It won't affect the way I work or try to live my profession."
Let'