The striker produced a stunning display against Anderlecht, a rejuvenated Fernando Torres shines for Chelsea, Bayern can only beat themselves and racism reared its ugly head again
COMMENT
By Peter StauntonAt the half-way mark in the group stage some teams already look home and dry, readying themselves for the knockouts to come.
Atletico Madrid, Real Madrid, Paris Saint-Germain and defending champions Bayern Munich stayed perfect with nine points from nine but there are some signs of discontent from the players in Bavaria.
Manchester clubs United and City did well to achieve narrow wins. Chelsea, inspired by Fernando Torres, won well away from home against Schalke, while Arsenal were dragged into a three-way battle in the group of death by Dortmund as Marseille were defeated by Napoli.
Shakhtar's troubles continued as Leverkusen impressed, while Celtic's win over Ajax puts them right in the shake-up for a knockout berth after Milan's enterprising draw with Barcelona.
Galatasaray benefited from Juve's defeat and won against Copenhagen, but it is Cristiano Ronaldo's behaviour in that group which commands the headlines.
Draws between Steaua Bucharest and Basel, as well as Benfica and Olympiakos did little to improve fortunes but Zenit's win over Porto will go down as highly significant.
Here are this week's talking points:
Unplayable Zlatan is the best in the world on form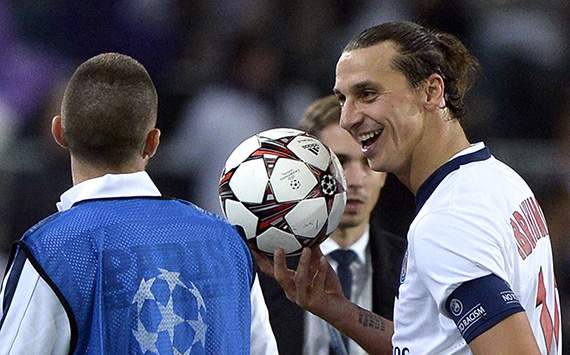 Since the beginning of October, Zlatan Ibrahimovic's goalscoring record reads 2-1-1-2-4. That's 10 goals in his last five games. His was a one-man show against Anderlecht on Wednesday night in a crushing 5-0 win for PSG.
Zlatan looked perturbed, a little out of sorts perhaps, at the start of the season as new coach Laurent Blanc attempted to accommodate both the Swede and Edinson Cavani in the one line-up. But he has come roaring back. He is, again, prolific, confident, and utterly dominant.
In the past week, he has scored two of the best goals of his career. His acrobatic effort against Bastia on Saturday showcased his nimbleness and dexterity, and the half-volley he bludgeoned past Thomas Kaminski in the Anderlecht goal on Wednesday was all about precision violence. The ball was struck so hard into the top corner of the net that it almost landed outside the box by the time it finished rolling.
"I think I have to say the third goal was my favourite," the PSG captain said after. "It was a good goal as I shot from distance and timed it very well and it went in. It felt like a very hard shot."
Indeed, each of his strikes on Wednesday demonstrated a different part of his genius. He even earned the adulation of the home supporters. "I think the fans applauding Ibrahimovic was something normal," Anderlecht's Guillaume Gillet said. "The fans come to watch Champions League matches to watch stars. That was the case with Ibra who scored four goals here and was justly rewarded for it."
There is no other forward player in the world with Zlatan's mix of physicality, agility, creativity and assuredness in front of goal. He is at his peak; as close to unplayable as any footballer has ever been.
Resurgent Torres deserves a break from criticism

"He's a player I respect and trust," said Jose Mourinho after Torres scored twice to help Chelsea defeat Schalke away from home and take the Londoners to the top of the group.
Torres' Chelsea career has always seemed to be a case of one step forward and two steps back, but he has convinced Mourinho of his capabilities this term and looks sharp and confident in front of goal.
Mourinho has used the stick more than the carrot to extract the right kind of football from his strikers since leaving the Blues the first time around, and his initial criticism of Torres, calling him "so-so" has reignited the Spaniard. This season he is leaner and benefiting from Mourinho's tweaks to make the £50 million man a success. So far so good.
His two goals against Schalke were bonafide striker's efforts; one a short-range header after sneaking in at the back post and the other coming when he was at the forefront of a counter-attack. Those are the type of goals he scored regularly for Liverpool but he was unable to unleash that form at Stamford Bridge under various managers for various reasons.
Torres looks fit now; he looks healthy and happy. For a player who takes more undue flak than perhaps any other in world football, that is a welcome sight.
Guardiola and Robben row brings unwanted scrutiny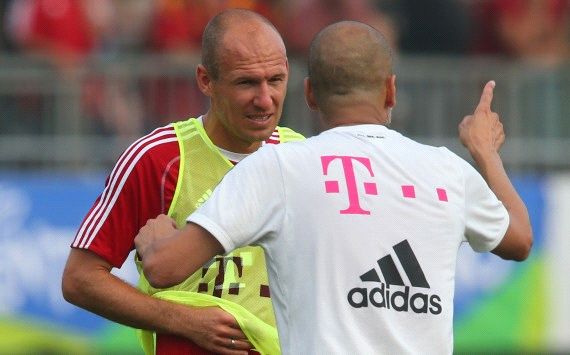 Bayern Munich are winning so many matches easily these days that it can be difficult to find something to talk about. Not so on Wednesday as a curious incident highlighted some grumblings within the camp.
Stefan Effenberg, a Bayern legend, criticised coach Pep Guardiola for a perceived 'schoolteacher' attitude towards his players at the weekend when he prevented Arjen Robben from taking a penalty against Mainz in the Bundesliga, instead putting Thomas Muller forward for the duty. Effenberg described it as "bitter" and called on Guardiola to explain himself.
Robben had a chance to make up for his disappointment against Viktoria Plzen when he won a penalty but demurred even as his team-mates were asking him to take the spot-kick. Guardiola shouted from the sidelines "Arjen!", "Arjen!" and the Dutchman shook his head and his finger towards the bench and passed up the opportunity. Not so Ribery the Rampant; the Frenchman dispatched the kick without fuss.
The post-match inquests focussed not on Bayern's five-goal victory but the cracks that are appearing between Robben and his coach. "This is unnecessary theatre; psychologically, it's not very smart. The coach should clear this up beforehand," said former Bayern goalkeeper Oliver Kahn. "I don't want to talk about it," Robben said afterwards. "The case is closed and every word about it is too much. The most important thing for me is the support of my team-mates."
Ribery declared that Robben was "a little sad" over Saturday's incident while Guardiola confirmed that he wanted Robben to take the kick and did not understand why his demands went unmet.
Bayern are so far ahead of the competition at the moment that they only have themselves to beat. With unnecessary bickering over inconsequential on-field matters, they leave themselves open to the possibility of fractured relationships.
Mancini steadies Galatasaray ship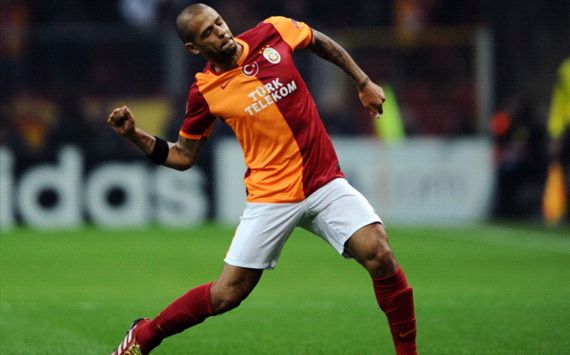 Things deteriorated very rapidly for Galatasaray after winning the Turkish Super Lig title last season. Before the appointment of Roberto Mancini they were languishing low in the domestic table and had been comprehensively outplayed by Real Madrid in the Champions League.
They might not be rocketing up the table just yet but the signs are encouraging for the Istanbul side, with two games won in succession for the first time this season. Their win at the weekend against Karabukspor owed plenty to Wesley Sneijder and the Dutchman, along with fellow goalscorers Felipe Melo and Didier Drogba, was instrumental in the victory over a listless Copenhagen on Wednesday.
Along with Emmanuel Eboue, those players are Champions League veterans who will know the significance of the win over the Danes with another three points within their reach on the next matchday.
With Juventus hosting Real Madrid, the Turkish champions have a real chance of making the latter stages of the competition for the second season in a row. Since the international break, Gala have been recovering their strength and look in a good position to sneak past the Italians into the knockouts.
The final home game, against Juve in December, already looks explosive.
Uefa racism fight shown up by shameful CSKA fans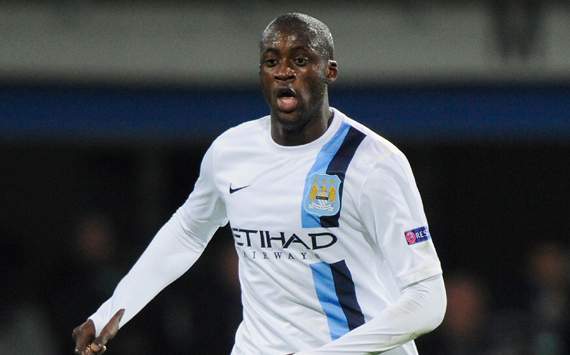 Uefa tried to use matchday three in the Champions League to 'highlight' the fight against racism in European football. Various 'No to Racism' props were on hand for players and supporters while messages were broadcast in stadiums. Well racism was highlighted on Wednesday night but not in the sanitised, propaganda-laden exercise Uefa had intended.
Yaya Toure endured racist abuse at Arena Khimki while playing against CSKA Moscow for Manchester City. That is a matter of fact. "I'm very, very disappointed about what those fans have done," the City captain said afterwards.
What happens next is crucial to Uefa's credibility in its battle against racism.
In May, Uefa adopted an anti-racism resolution with a tougher scale of punishment for clubs and supporters breaching anti-discrimination policies. The first of those is that offending teams play matches in partially-closed stadiums before an outright stadium ban is implemented. That is not much of a deterrent for the likes of CSKA who can barely fill their stadium anyway.
Quite simply, the match on Wednesday night should have been stopped in motion. Toure brought the abuse to the attention of Ovidiu Hategan, the referee, who, under the Uefa resolution, should have been encouraged to call off proceedings. He did not do so but will have had to include the details of Toure's complaint in his match report, triggering an investigation. The abuse continued and the episode is a reminder of the current sorry state of the fight.
It is a total embarrassment to Uefa and to a Russian government that has a lot of work to do in stadiums before the World Cup in 2018 and is still dealing with the fallout over protests about its hosting of the Winter Olympics in Sochi.
Toure rightly pointed out that it is not just Eastern Europe which suffers the blight of racist behaviour and he is right. It remains a scourge across the continent. Uefa has to show severity in dealing with the problem once the facts are collected.
Punishments against racist abuse by the governing body have ranged from the inconsistent to the laughable and this is likely to be no different. This week, Apoel Nicosia were fined €45,000 and will play in a partially-closed stadium on November 7 in the Europa League against Bordeaux due to fans brandishing offensive banners and throwing fireworks in a game against Eintracht Frankfurt. HNK Rejika face similar sanctions for incidents in the game against Betis.
When all is said and done, CSKA will probably be administered a slap on the wrist. In the meantime, good luck finding any reference to the incidents on official Uefa literature. Like the Gazprom banner unveiling on matchday two, this is a blackout.
Uefa will fight racism in its own way; low-key tokenism as punishments while continuing to pronounce very publicly its determination in dealing with it.