Up until Friday, Nicolas Otamendi had been known as 'The General'. He has now graduated to the somewhat rarer rank of 'Superman'.
Pep Guardiola's most enlightening comments usually come not when he is pressed for an answer, but when he has something he wants to say. On Friday, when asked for a John Stones fitness update, the Manchester City boss made one of his familiar segues.
"John's return is huge news for us because we have a Superman in the team," he said. "Nico Otamendi helped us absolutely… without Nico it would not be possible to do what we have done."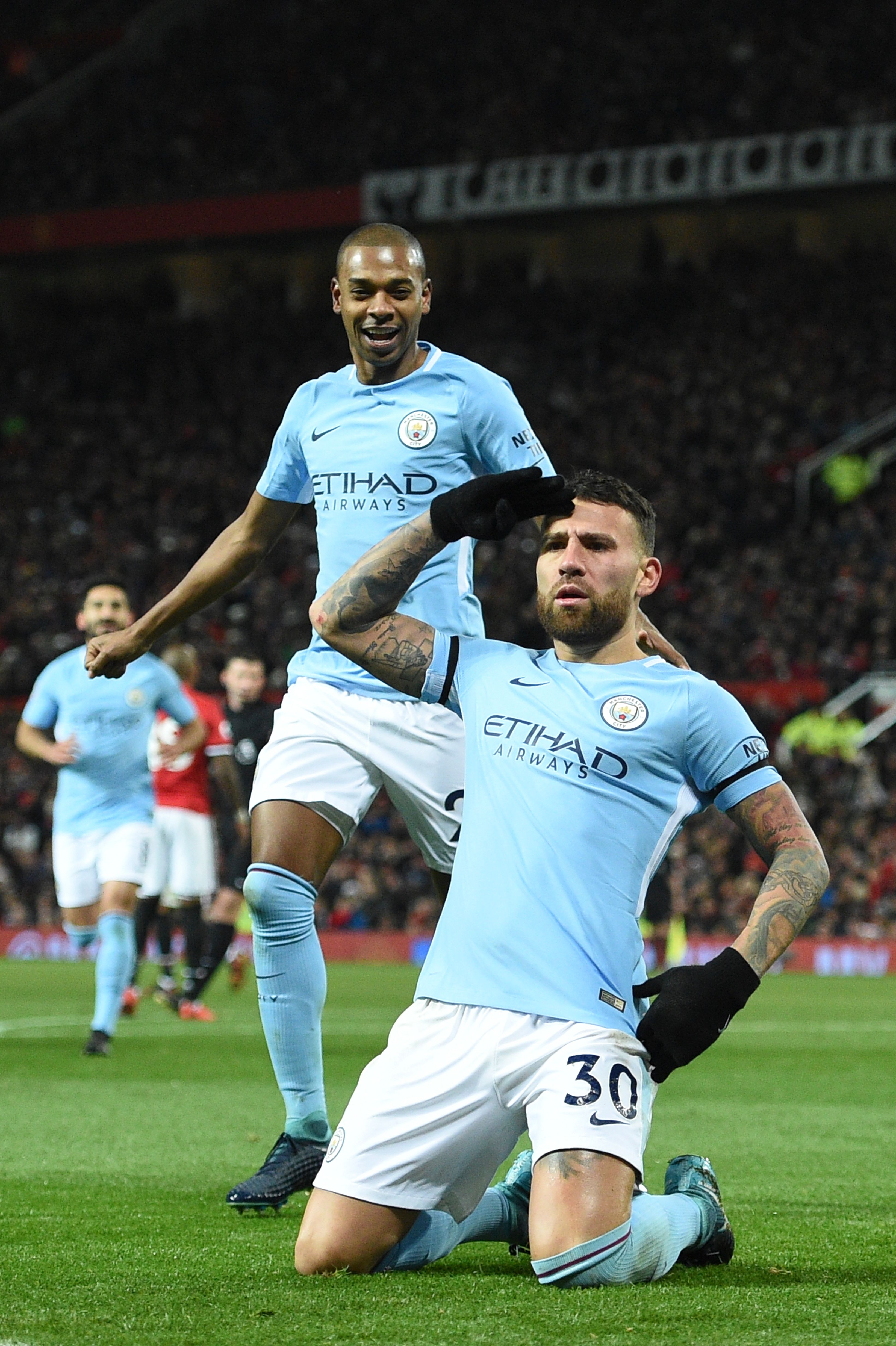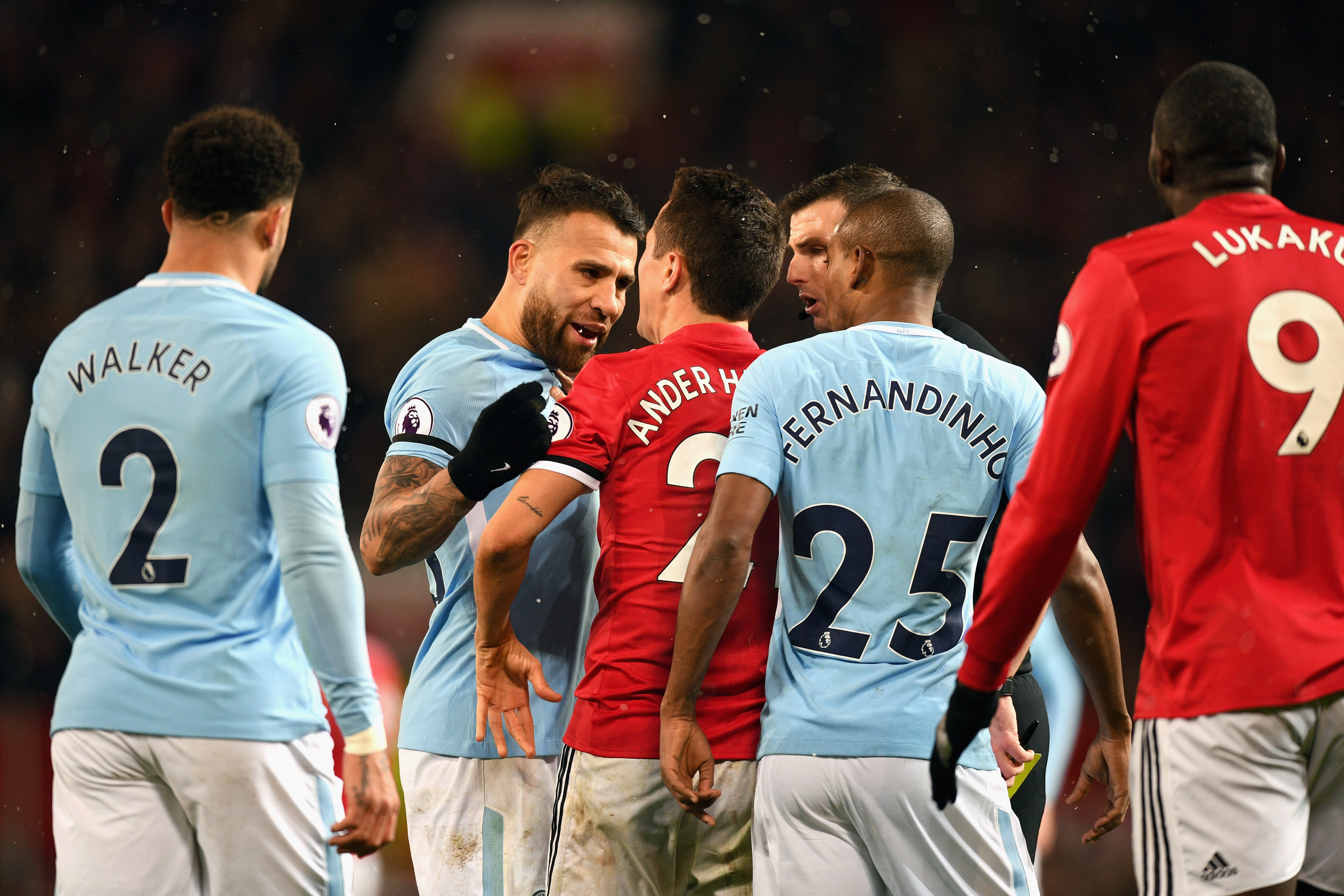 Guardiola is usually reluctant to single out his players for praise at all, but here he was fulsome.  
"Everybody speaks about a lot of players, like Raheem, like Kevin, like David, like Sergio, and they deserve it, but if I would like to point to some player who deserves all the respect for what we have done until now it's Nico.
"Nico has been amazing, because he's a guy who even with pain, even with problems in the ankle, in the knee, in the back, he always fights. He's one of the hugest competitors I ever seen in my life. He was so important. I cannot imagine the situation we would be in, in terms of the table, in terms of the way we play, without him. It would have been impossible."
To reiterate, that is Pep Guardiola, who agonises over every single possible aspect of a football match, attributing City's record-breaking 18-game winning run largely to the performances of one centre-back.
Behind the scenes the praise goes even further. A source who has worked with Guardiola on the training ground for many years recently told Goal that he believes Otamendi's transformation over the past 18 months is second only to Philipp Lahm's conversion to a central midfielder.
Lahm, nearing the end of his career, was plucked from the right-back role he had made his own for Bayern Munich and Germany and placed at the very fulcrum of Guardiola's side. He was influential as Bayern took on a new playing style and won the Bundesliga faster than any team has ever won a league title.
Otamendi has not changed positions, but he does look like a completely different player.
In his first two seasons in Manchester he was often the man caught out, making a bad situation worse by going to ground too easily when exposed, or simply switching off at the vital moment.
Indeed, six months ago his future was the subject of some doubt, only for Aleksandar Kolarov to leave and City's transfer plans to change. Before Christmas the Argentine was handed a new two-year contract, highlighting just how important he has become.
These days he does the lot. Barring a handful of exceptions he has eradicated the kind of errors which previously undermined him. He has improved the strongest area of his game, aerial duels, even further, and has now discovered the ability and the confidence to play the right pass at the right time. In Stones' absence that has become invaluable for Guardiola, and the best example of his new-found responsibility came against Huddersfield at the end of November, when he essentially played as an extra playmaker.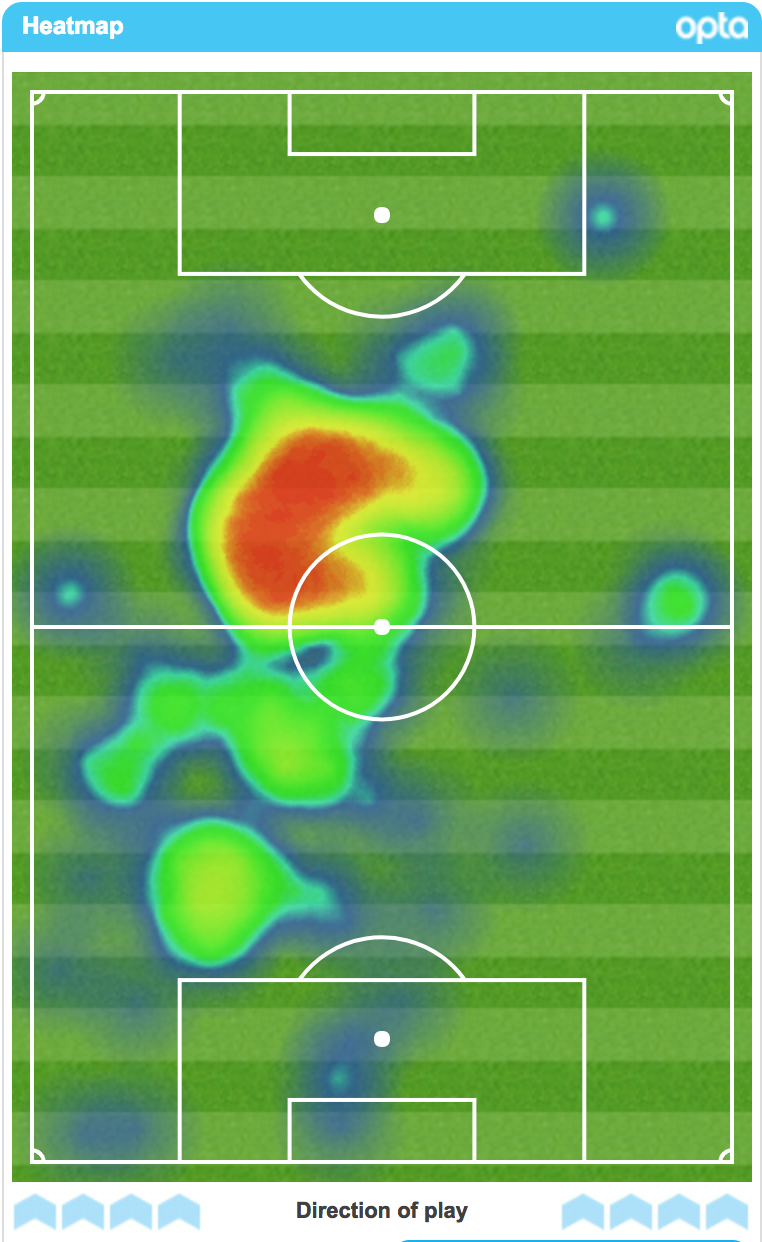 Otamendi heatmap from game at Huddersfield (Opta)
"Being a central defender in our team is not easy," Guardiola explains. "You play 40 metres in front [of your own goal], defending a lot of space behind, you have to help us with the build-ups, they can't just be worried about defending.
"It's so demanding but this can only happen when you are brave, you have courage, you have a huge personality to try to do it.
"Right now he's reading the situations, where the spaces are to pass the ball, amazingly."
Otamendi himself thanks Guardiola for that particular improvement: "The confidence that the manager gives you is important when you need to come out with the ball," the 29-year-old told Goal after the victory over Bournemouth. "If a team is sitting deep, the centre-backs have to come out with the ball and we have to have the patience to give the pass at the exact right moment."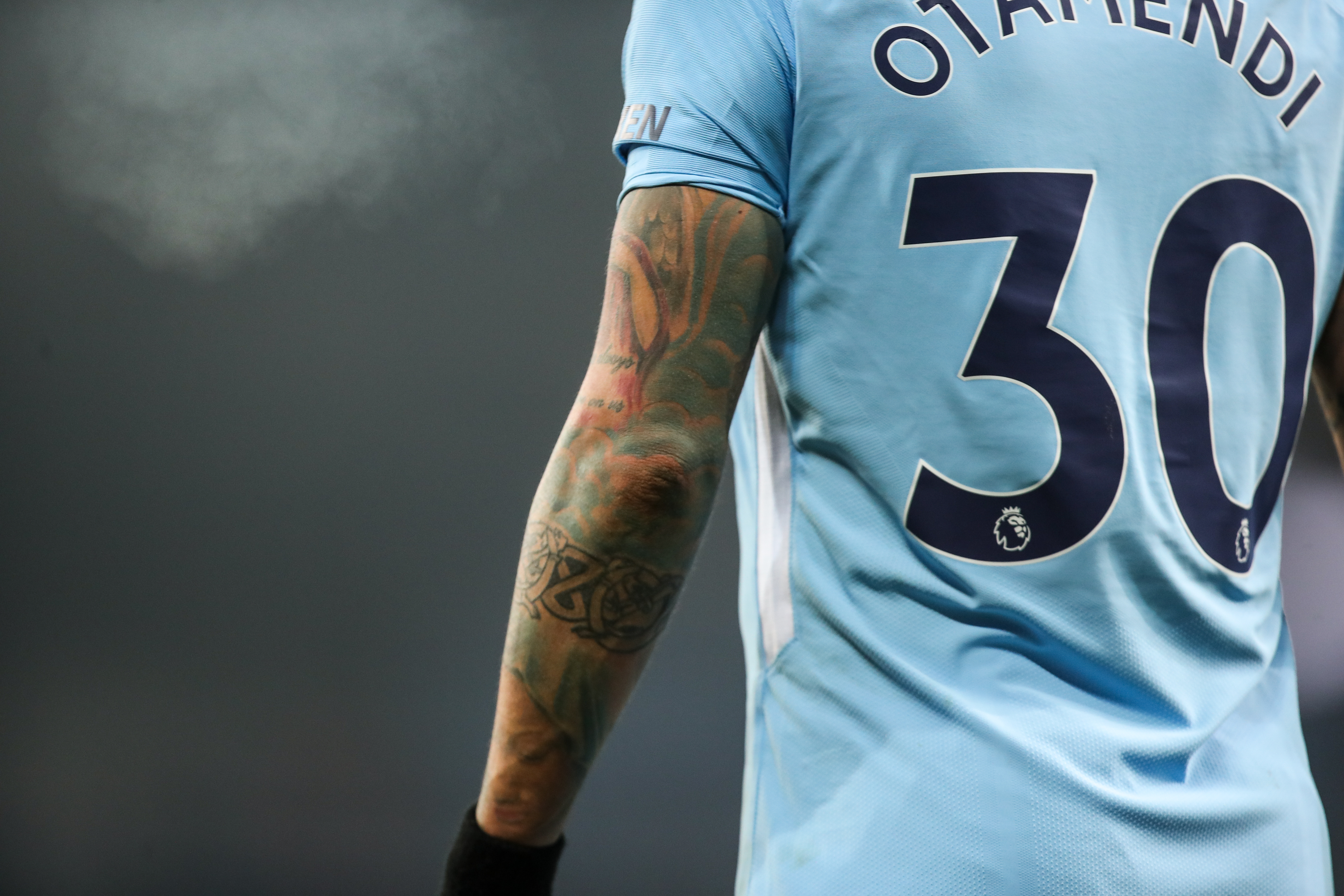 To spell out his improvement in this regard, Otamendi has made more passes (1734) than every single player in the top divisions in England, France, Italy, Spain, Germany, the Netherlands, Turkey and Portugal.
There is nothing wrong with a backwards pass in Guardiola's system, especially as Ederson can pick out pretty much any target on the pitch from his own area, but 70 per cent of Otamendi's passes have been played forwards anyway. Ninety-two per cent of his total passes have reached their target, making him the most accurate of the Premier League's 20 most frequent passers.
His 41 headed clearances, 24 successful tackles and 31 interceptions have been important, though they are obviously not league highs due to the fact City's defenders spend more time on the ball than without it. So it is perhaps best to let Guardiola himself explain the other, very specific, areas Otamendi has been improving.
"What you have to do when the opponent jumps, what you have to do when the opponent doesn't jump. Where are the spaces in front? What are the runs in behind? He's reading it really, really well, so I'm happy for him, he deserves all our respect for what he has done."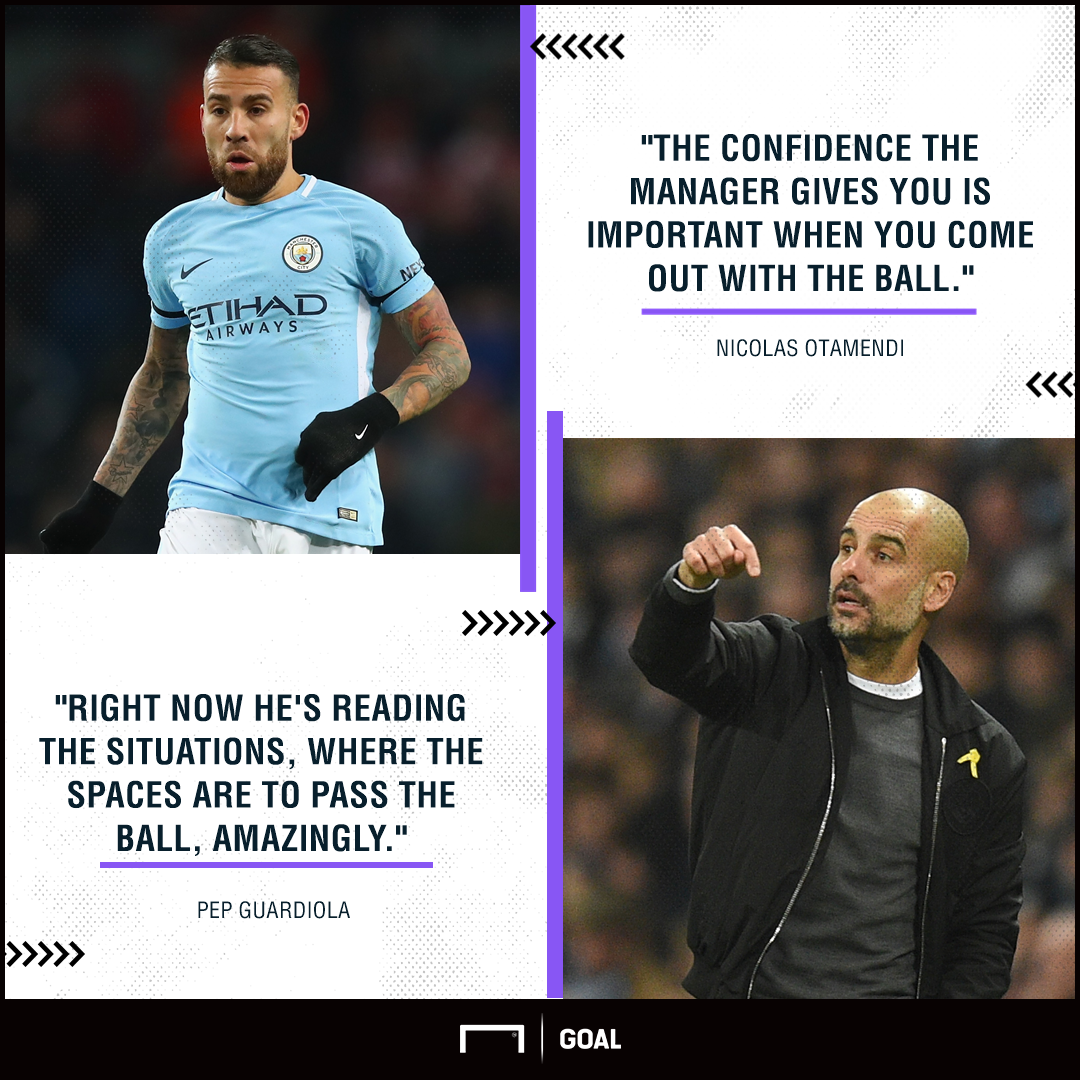 The secret, both men insist, is hard work.
"We work on this during the week, we practise everything so that everything goes well on the day of the game," Otamendi says. "The first year is always a little harder, with the adaptation to a new playing style and a new idea. This year we pretty much all know the concepts that Pep wants and we try to improve every day, in every training session."
Guardiola adds: "I'm really impressed, because it's not just happened now, it's from 18 months working together, and a lot of meetings, a lot of talking about what is a good decision, what is the right way.
"To convince them is not as complicated as people believe. After that, it's training, training, process, process, and some need more time than the others, but now he's so clever.
"What I admire the most is that he did not have these skills. For example John Stones can do it, as it's easy for him. But what I admire the most are the ones for whom maybe it's not their strong point, but they try and they do it. He does that, and that is…wow… that is chapeau."
Hats off, indeed.
Let'