---
COMMENT
---
Putting aside all the headlines, tweets and below-the-line comments regarding Manchester City's spending, the Blues have managed to put together the strongest squad in the Premier League and one which Pep Guardiola could take to staggering heights over the next few years.
Much of the attention has focused on City's outlay – £200 million so far and plans to spend more – but their determination and ability to tie up complicated deals has been ignored. While most of their title rivals are trying but failing to spend similar amounts, City have done what is necessary.
Man City highest scoring EPL team – 5/4
Liverpool, for example, would have spent at least £50m on Virgil van Dijk by now, if not for a catastrophic misuse of the press, while they have also tried and failed to sign Naby Keita from RB Leipzig for around £70m.
Arsenal are hoping to spend upwards of £40m on Monaco's Thomas Lemar; Chelsea have struggled to get Juventus' Alex Sandro even for £50m; while United have missed out on Antoine Griezmann and are still trying to persuade Inter to part with Ivan Perisic for less than £40m.
City, then, have done well to get most of their targets in well before the start of the Premier League season, even if they are not quite done yet.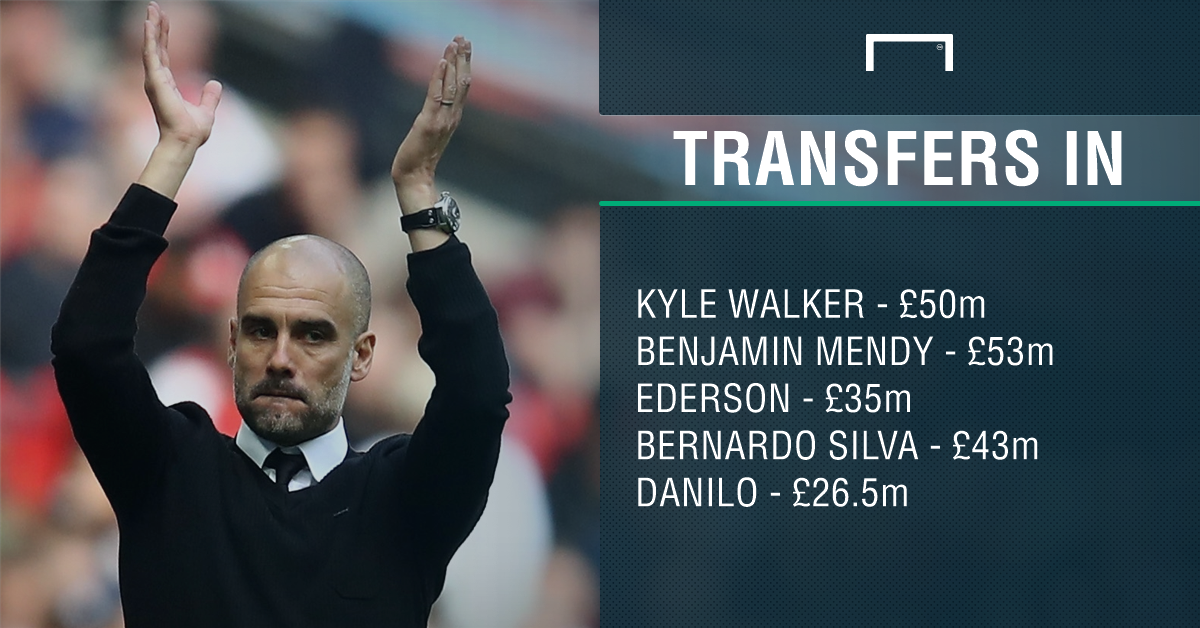 The Blues always suspected their pursuit of Alexis Sanchez would drag on until the final days of the transfer window, whatever the outcome, and that signing Kylian Mbappe would be no mean feat given rival interest from Real Madrid. 
Their attempts to sign a centre-back have not gone as smoothly as hoped, either, but they will kick off the new campaign at Brighton on Saturday with the strongest squad in the league. Or at least the squad with the most individual quality.
City have settled for three new full-backs rather than four following Dani Alves' late snub, but Kyle Walker and Benjamin Mendy, in particular, represent significant upgrades on last year's options, while Danilo offers cover on both flanks and potentially in midfield, too. 
A post shared by Kyle Walker (@kylewalker2) on
A post shared by Benjamin Mendy (@benmendy23) on
A post shared by Danilo (@daniluiz2) on
Ederson ticks all the boxes required of a Guardiola keeper, and though the same was true of Claudio Bravo, who has looked a shadow of himself since arriving in Manchester, the new boy's early performances have matched his Benfica form.
That does include an error in the first friendly of the summer but City were aware of his tendency to rush off his line and will work to eliminate such mistakes. The coaching staff will also be encouraged by his more recent performances, given he has made a string of impressive saves and helped City create a number of chances thanks to his kicking ability.
Deulofeu impresses in Neymar role
Little has been seen of Bernardo Silva so far but he may yet come to be regarded as the bargain of the summer following his £43m move, as he will bring not only quality but much-needed depth to City's midfield.
Silva will challenge Kevin De Bruyne and David Silva in the No.10 role, with youngster Phil Foden providing back-up. Ilkay Gundogan, when fit, will fill holes wherever needed, whether as an additional No.10 or deeper in the midfield, alongside Yaya Toure and Fernandinho.
Guardiola will have plenty of options in the midfield and it is that kind of variety he wants up front, too, which is why he sees at least one new forward as a must, even if many fans see Alexis or Mbappe as mere luxuries.
City look stronger in goal, at the back and in midfield, and now have more options that enable Guardiola to use a variety of different formations and tactical approaches.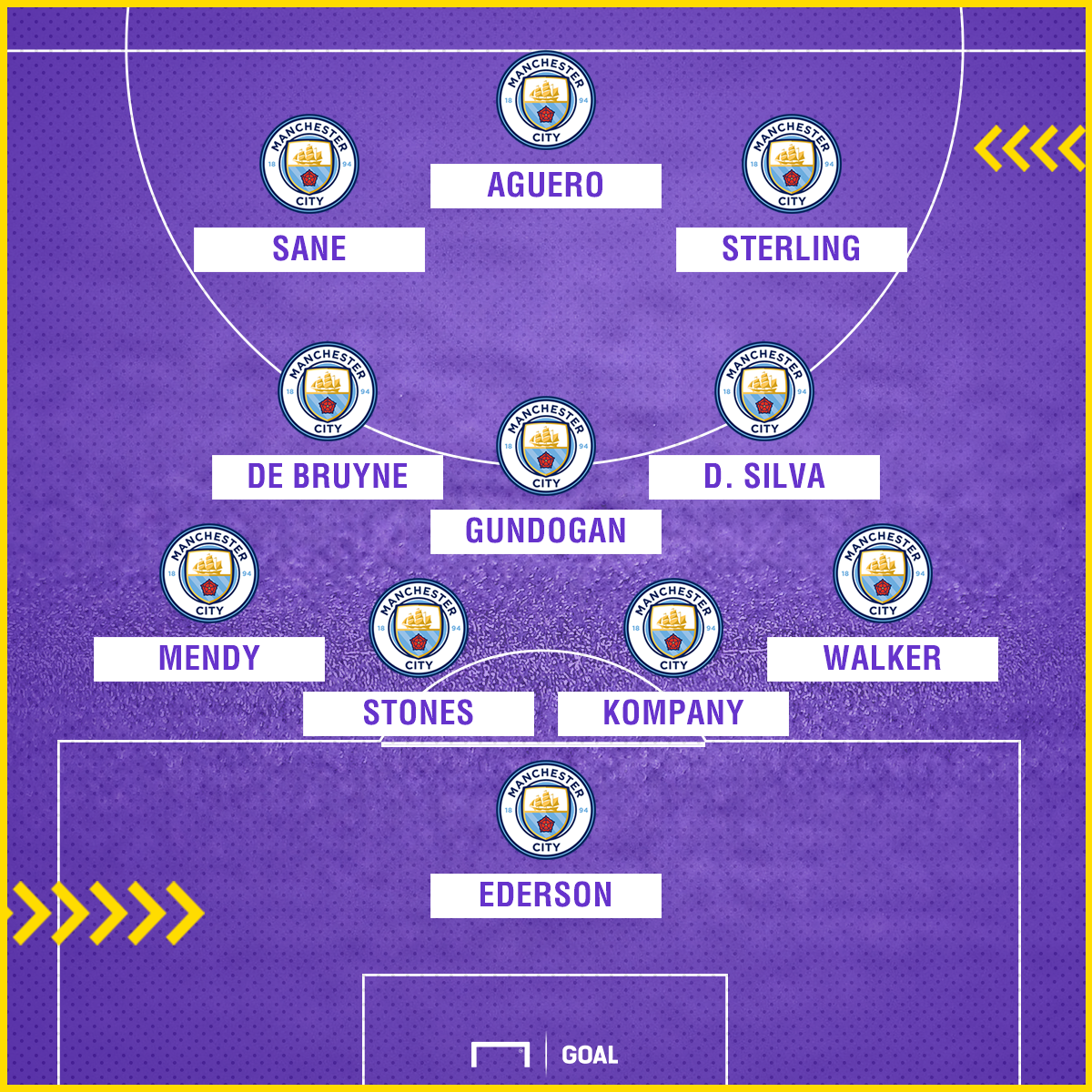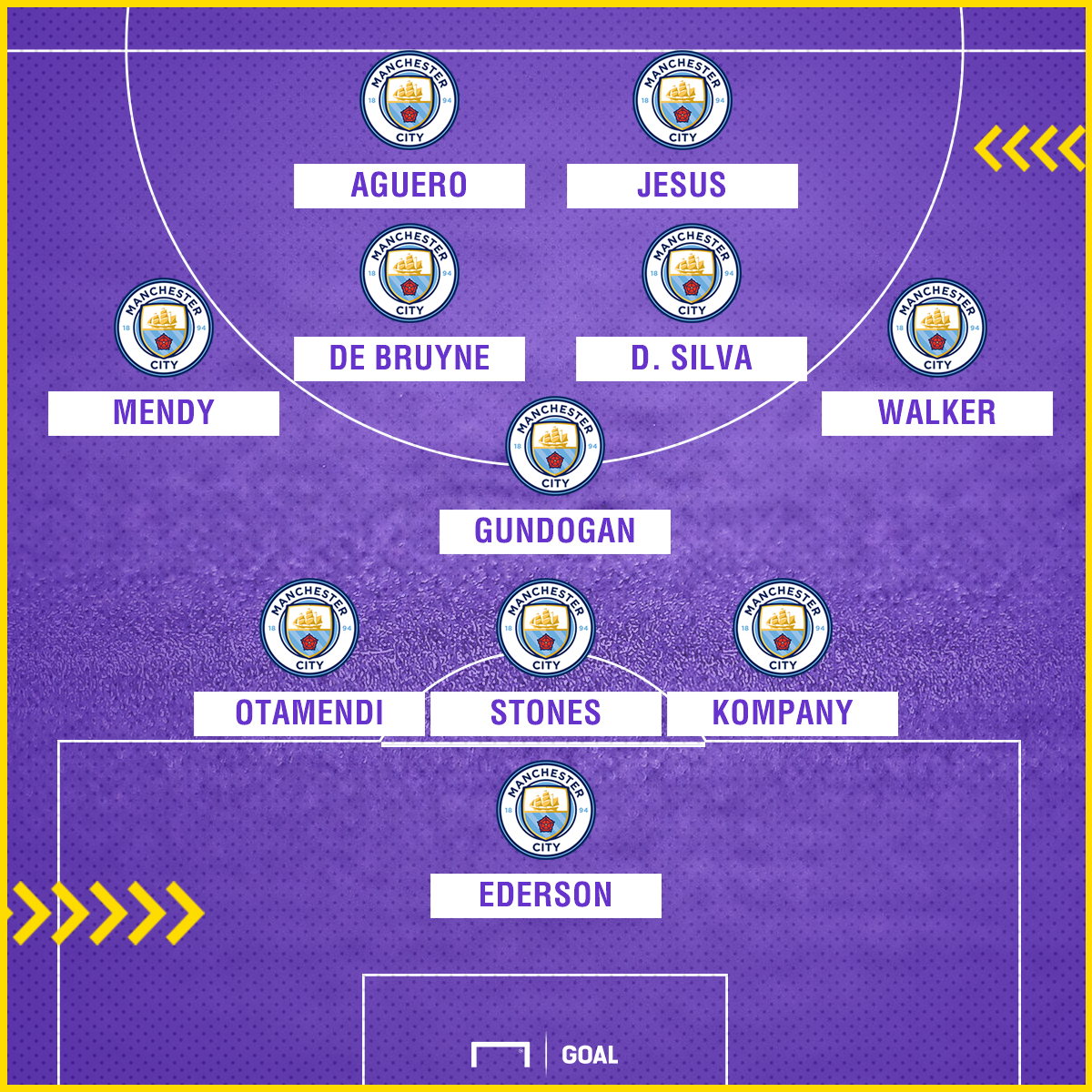 The Blues also boast a young frontline with plenty of potential to improve, especially as they are now backed up by rampaging full-backs and fresh legs in the No.10 role.
All considered, City surely have more talented players than any other team in the country, though there are a couple of areas which could prove to be problematic as the season progresses.
A new centre-back is still seen as a must but City's plans were affected by Aleksandar Kolarov's unexpected decision to leave for Roma. The original plan had been to recoup as much money as possible for Nicolas Otamendi and buy a strong, experienced defender of similar profile to Vincent Kompany.
The Belgian has been injury-free for several months now but nothing can be taken for granted, and City ideally want another commanding figure at the back. The new man should also have the experience to mentor John Stones, as it was felt the youngster struggled without Kompany's influence last season.
Silva would love Mbappe at City
However, after making moves for Van Dijk and Leonardo Bonucci, City have been forced to look elsewhere. 
Inigo Martinez had been one of the names under consideration but now seems destined for Barcelona, though he was far from a priority for the Blues. Holger Badstuber's name had also been mentioned by Guardiola and his staff, though there was no effort made to stop him joining Stuttgart on a free transfer.
Without the money from the sale of Otamendi, the Blues may have to make do with a cheap option at the back, even if he does not tick all the boxes.
It will be important to get that piece of business right, given the struggles of Stones and Otamendi in Kompany's absence.
Guardiola is happy to wait until next summer to bring in a deep-lying midfielder, and though he has seven options for three or four starting positions (depending on which system is used), many of those are attacking midfielders.
Gundogan could be a crucial player if he stays fit, but if not it will be down to Yaya Toure and Fernandinho to hold the fort in the pivot role. One of those two may be needed in defence at times, too, if a new centre-back cannot be brought in.
Given Leroy Sane, Sergio Aguero and Gabriel Jesus all missed plenty of games last season, another forward is also certainly required. Especially as Nolito, Kelechi Iheanacho and Jesus Navas, who were used as deputies, have all been moved on.
City's three full-backs all seem well-suited to Guardiola's plans but an injury to one or two would also cause problems.
RUMOURS: Man Utd want Rose
These are worst-case scenarios but every team suffers injuries and the optimism of pre-season will soon fade away as the harsh reality of a full Premier League campaign sinks in.
Even so, City have done an excellent job of revitalising their squad this summer and already have enough tools to at least put up a strong challenge for the title. Considering the amount of talented youngsters in the ranks, things also look promising for the future.
Given last season's champions, Chelsea, have struggled to strengthen and second-placed Spurs have to get used to life at Wembley, the title race is wide open. 
If City can sign the right centre-back and convince Arsenal or Monaco to let go of their most prized attacking talents, surely only the worst injury crisis could stop them.
Let'