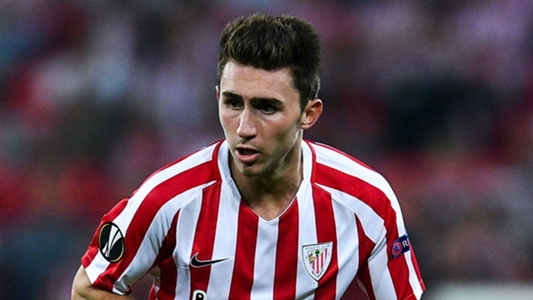 Manchester City have triggered Aymeric Laporte's €65 million release clause and plan to confirm his arrival from Athletic Bilbao on Tuesday.
Athletic have confirmed that Laporte's clause was paid on Monday, meaning he is no longer affiliated with the club and is now free to join the Premier League leaders.
Goalrevealed last Monday that City had stepped up their January transfer plans by trying to push through moves for Laporte and Shakhtar Donetsk midfielder Fred.
It is believed that Fred is determined to join City, though Shakhtar are proving particularly reluctant to let him leave before Wednesday's transfer deadline.
Laporte's arrival is now just a matter of time, however, and the 23-year-old has already bid farewell to his boyhood club.
[embedded content]
"So much to say with so few lines," he said in a statement. "I want to thank everybody for what you have given me. I arrived as an adolescent and I have been formed here as a person and as a footballer.
"I don't want my exit, ahead of a new challenge in my career, to be a 'goodbye', but rather a 'see you soon'. I am leaving a unique club, I will never forget it. For all of that, thank you!"
The French centre-back is now expected to put pen to paper at City's training ground in Manchester, with an official announcement scheduled for Tuesday.
Sources in Spain have told Goal that City have requested that Laporte does not appear in front of the press to say his goodbyes as an Athletic player, as the Premier League leaders want to exclusively reveal him as their latest signing.
City came close to signing Laporte in the summer of 2016, only for the defender to pull out at the last moment and commit himself to a new contract with the Basque club.
But after missing out on several other players since then, including Dani Alves and Alexis Sanchez, City acted quickly to put his arrival in place over the past seven to 10 days, and took a big step closer to an official announcement by sending a delegation to Bilbao on Monday.
Let'