In the build-up to Wednesday's breathless match at the San Paolo, Napoli boss Maurizio Sarri joked the best way to get the better of the fast-starting Manchester City was to ask UEFA to begin the match after 21 minutes. Unfortunately for Sarri, and perhaps the rest of Europe, this City side just keep going.
The Blues are five points clear at the top of the Premier League and are now in the last-16 of the Champions League, with two games to spare. Yet many observers have been waiting for some kind of dip in form, for some kind of opportunity to scrutinise Pep Guardiola's side, almost as if their superb form this season has been some kind of fluke.
A dip will come, have no doubt about that, but they showed in Napoli that there is so much more to them than 'just' attractive football. They have both style and substance. Plainly, in the bear pit of the historic San Paolo they showed they have serious balls.
The Napoli fans are notoriously loud and unwelcoming, and even at 20,000 less than capacity the famous old ground was noisier than any stadium you could hope to find in Europe.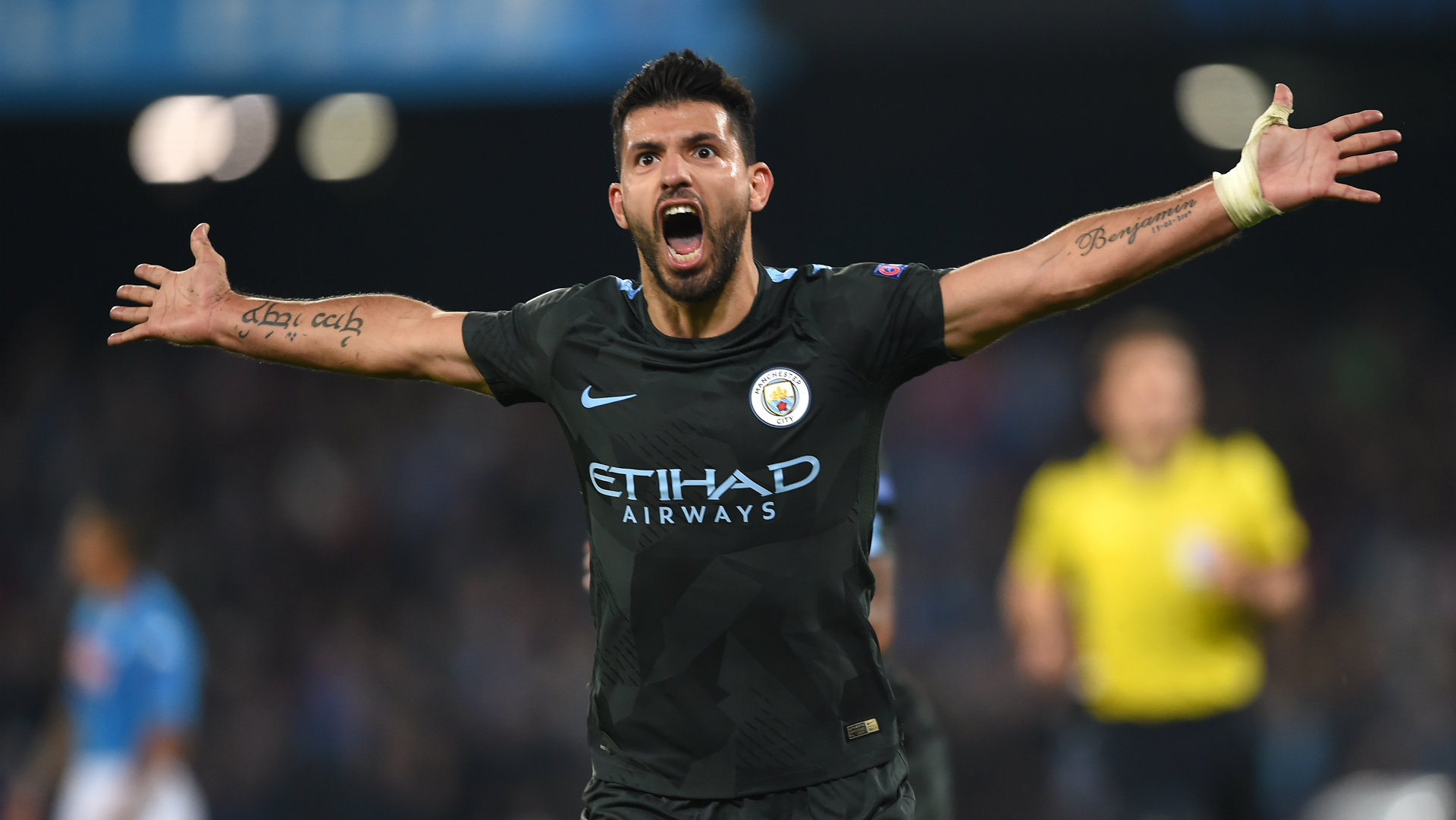 The more City played out from the back, building their attacks, the more the home fans jeered and whistled. Yet the more the home fans jeered and whistled, the more composed City looked. They were not fazed one bit. 
Considering they lined up without a host of influential players only adds to how impressive a victory this is. There was no Vincent Kompany or Benjamin Mendy. Kyle Walker and David Silva were on the bench. City have so often looked rudderless without Silva for as long as he has been at the club, so the fact they won, in this way, without him starting is an achievement in itself and should not be overlooked. 
And do not forget the fact that in Ederson, John Stones, Leroy Sane and Raheem Sterling, City have four very young players with relatively little Champions League experience. Every player has a huge role to play in Guardiola's teams, and every man on the pitch did their job in a very difficult arena against a very, very good team. Yet the fact that these youngsters were part of it is yet another sign that City are the real deal.
And then throw into the mix that Napoli first took the lead and then clawed their way back to 2-2. Yet City bounced back each time, and with goals that were not typically 'Guardiola goals'. The Blues certainly pulled Napoli apart at times but their first three – two towering headers and a goal on the break – show this team can do so much damage in so many ways.
This was, quite simply, a first-class performance. The contrast between this and the one which resulted in last-16 elimination at Monaco last season is stark. Then, City went to a vibrant, youthful, ball-playing side with the intention to do what they did in Napoli, yet did not have the ability or the belief to pull it off. 
Now they have both. 
On the evidence of the season so far, every City player looks at home in the system, and they firmly believe in what they are doing. Perhaps Nicolas Otamendi sums up their remarkable improvement yet, in truth, every one of his team-mates are playing well.
They will all be brimming with confidence after this match. The 1-0 win at Stamford Bridge in September will have done wonders on that front, but this victory in Napoli, given all the circumstances, is something else entirely.
Guardiola was at his most defiant after that game in Monaco, telling all of those doubters who wanted him to change his style that he would do no such thing. The result is this; the best team in Europe right now. 
Let'