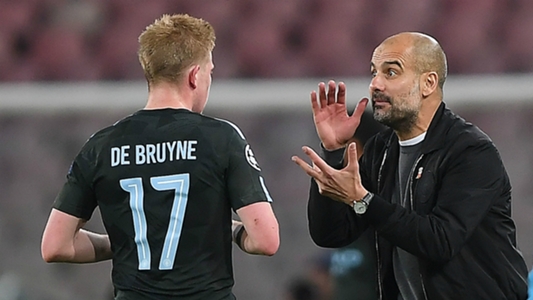 Manchester City will pay for Kevin De Bruyne to enjoy a warm-weather break in Abu Dhabi ahead of next Sunday's Manchester derby, Goal understands.
De Bruyne played a full part in City's dramatic 2-1 victory against Southampton on Wednesday night, and is scheduled to play against West Ham this weekend.
[embedded content]
But he is banned for the Blues' final Champions League game against Shakhtar Donetsk in Kharkiv next week, and instead of staying behind in Manchester he will be allowed time off with his wife and young son.
Having already confirmed a place in the last 16 of the competition as group winners, Pep Guardiola will also leave several other first-team players out of the match, and they will be allowed to relax with their family and friends away from Manchester.
In De Bruyne's case, sources have told Goal that he will not have to pay a penny for his trip, just as City sent injured left-back Benjamin Mendy to Abu Dhabi for the Formula 1 Grand Prix last weekend as he continues to recover from ruptured knee ligaments.
De Bruyne is currently in talks with City over a new contract, and while no formal agreement has yet been reached he has communicated his desire to stay at the club, despite interest from Paris Saint-Germain.
City are keen to tie down their best players ahead of next summer's World Cup, partly in a bid to ward off advances from Europe's biggest clubs.
Gabriel Jesus is also in talks over a new deal, while Raheem Sterling and Leroy Sane could also be in line for renewals.
David Silva signed a one-year extension on Thursday, which will keep him at the Etihad Stadium until 2020, while Fernandinho is also in discussions.
Let'