Manchester City will face a tough task retaining the English Premier League title, according to Yaya Toure.
Pep Guardiola's men won the diadem for the fifth time in their history with a record of 100 points, with archrival Manchester United and Tottenham Hotspur maintaining second and third positions respectively.
However, the 35-year-old – who left the club after eight seasons – is certain that City will face stiffer competitions from Jose Mourinho's men and the Lilywhites to keep the trophy next season – especially as a large chunk of City squad will go to the World Cup, thus leaving little time for rest before the league kicks off.
"[Jose] Mourinho is going to be very angry," Toure was quoted as saying by Manchester Evening News.
"Tottenham are a good side, Fantastic.
"Man City can win again – but it depends. The World Cup is on, the players don't have enough rest and have to come back and play again.
"If they don't have injuries they can make it – but it's going to be difficult because next year is going to be a different situation."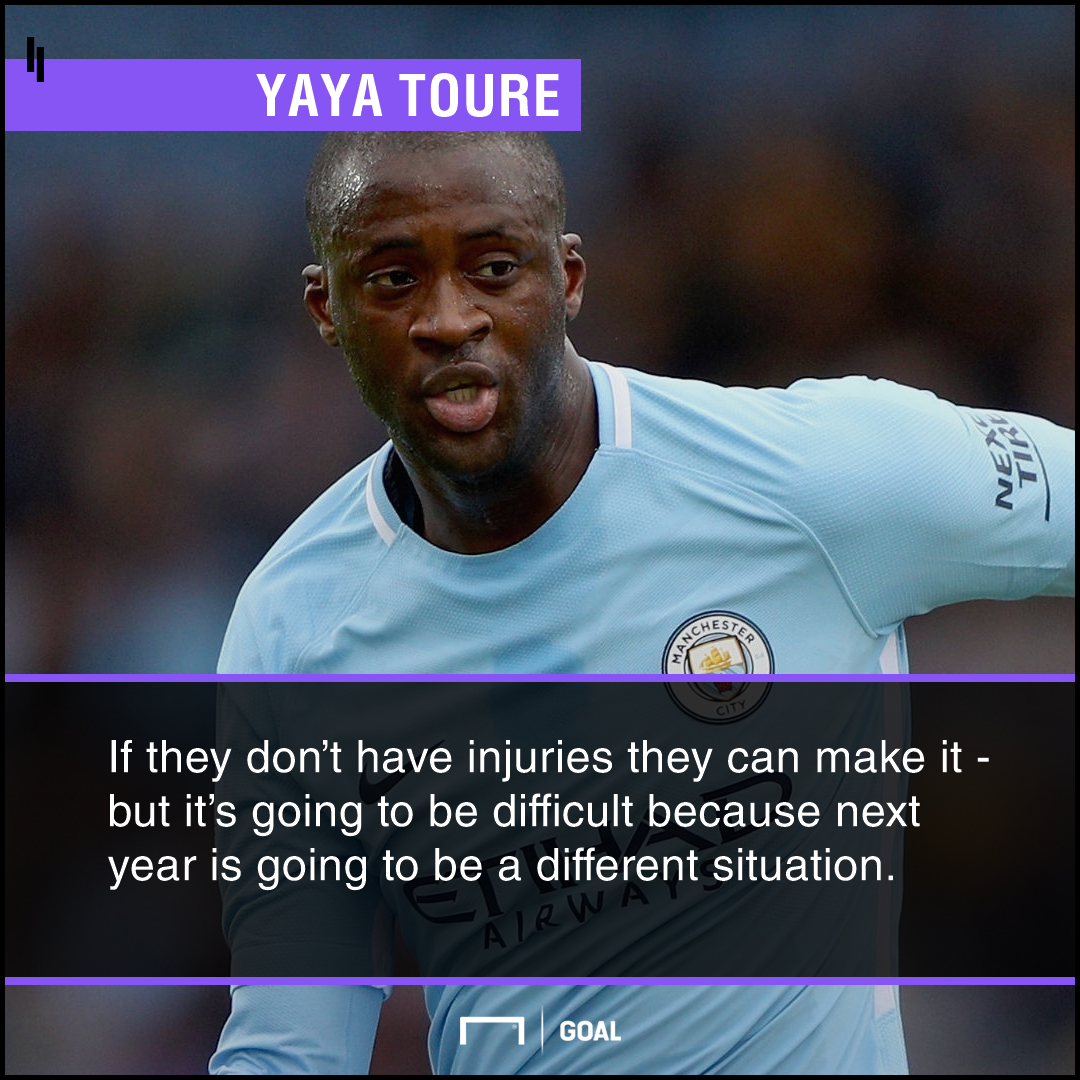 Let'