Yaya Toure has warned his Manchester City teammates to anticipate a more dangerous counter-attacking Manchester United side in Sunday's derby at Old Trafford.
City saw their 21-match unbeaten run halted on Wednesday night following their 2-1 loss to Shakhtar Donetsk in their Uefa Champions League final group game.
And the former Cote d'Ivoire international told his side to be wary of their neighbours who would leave no stone unturned in their quest to secure victory 
"This year I think when you see United, they are going to be worried about us," Toure told Manchester Evening .
"That's going to make them very dangerous on the counter-attack and we have to be ready for that.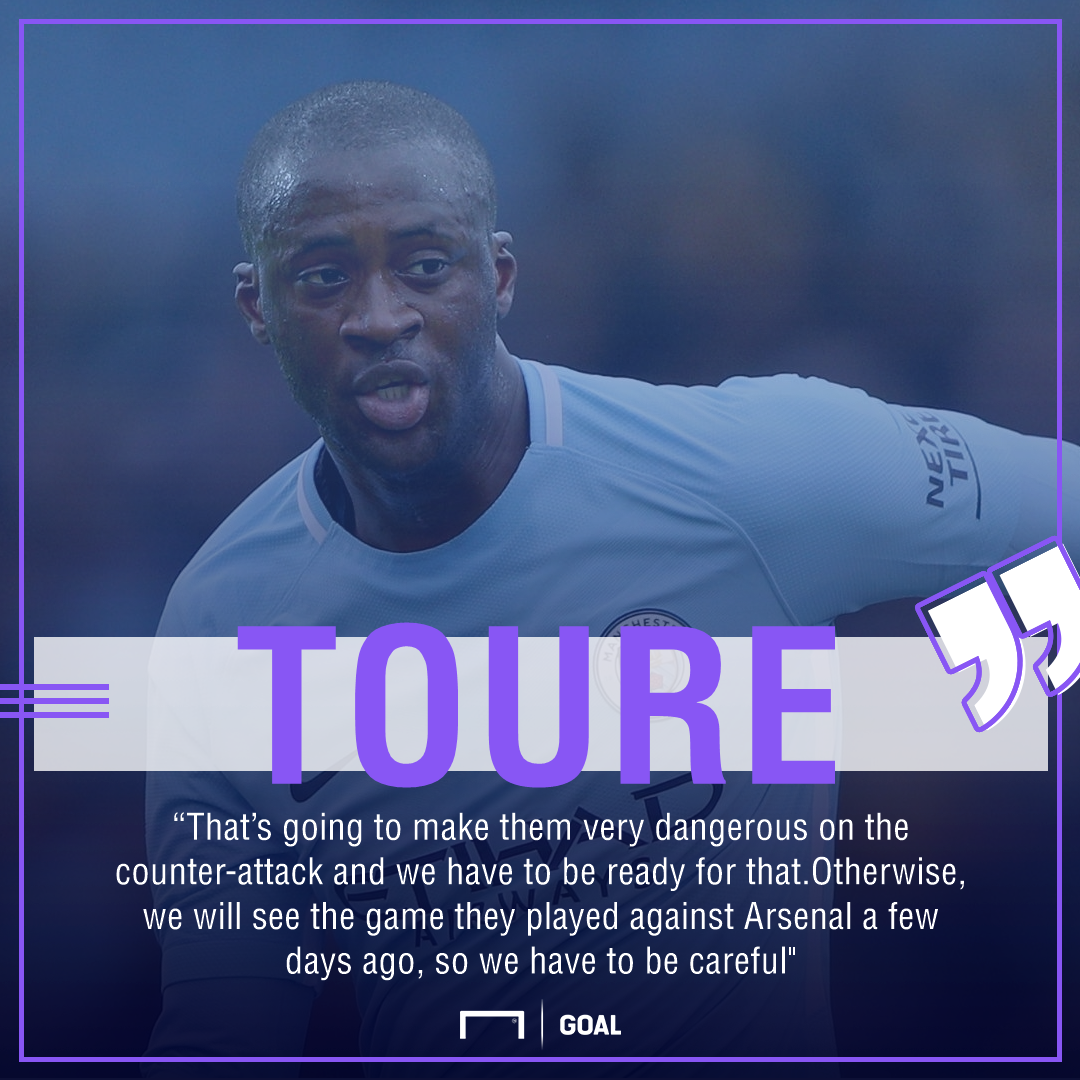 "Otherwise we will see the game they played against Arsenal a few days ago, so we have to be careful.
"We don't want to lose. We have to keep this kind of gap on United because now when I see United playing games against big teams, they always wait for a mistake to hit them on the counter-attack.
"I think with players like Lukaku, [Zlatan] Ibrahimovich and [Jesse] Lingard is playing well, [Marcus] Rashford and Martial, they're very fast to be honest," he continued.
"We need to have a big performance on Sunday. It's going to be difficult because the way you saw Shakhtar play is the way United will play – counter-attack, counter-attack.
"Very fast and very strong. We have to be careful and, of course, we are going to train hard and try to be ready.
"I think it's going to be a tough game – a derby is a derby.
"I don't have to explain about a derby.
"The team is going to be hungry – it's about who wants it more.
"United are in a good moment as well," he concluded.
Toure who was on parade in Wednesday's Champions League loss is likely to watch from the sidelines as he has been afforded only two English top-flight games and is down the pecking order in Manchester City's midfield.
The Citizens will be looking to open a possible 11-point lead over Jose Mourinho's side.
Let'