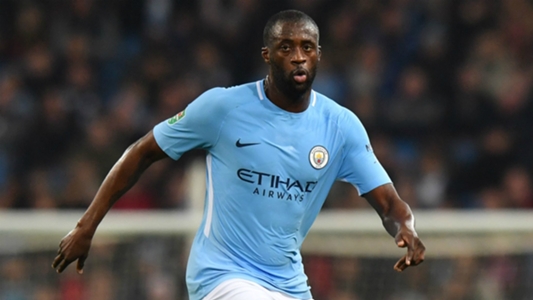 Manchester City's Yaya Toure has said that he wants to win another Uefa Champions League trophy 'so badly'.
The ex-Cote d'Ivoire international was a part of the Barcelona side, under his current manager at City Pep Guardiola, that defeated Manchester United to the European silverware in 2009.
And he said, to be happy again, he needs to add a second to his trophy-laden cabinet.
"I want the Champions League again – so badly," Toure told Daily Star.
"I have won everything in England with City – and now I want something that is really special for the fans and the club.
"I have been lucky enough to win some important trophies for my clubs and also Ivory Coast.
"But the Champions League is special. To be happy, I really need to win it again," he added.
Manchester City have taken to the 2017-18 season in swashbuckling fashion and that have also been translated to their Champions League campaign so far.
Guardiola's side are top of Group F of the competition after winning all three of their opening games.
And Toure, restricted to four substitute appearances in all competition, believes they can compete against the best.
"I can see the progress the team have made," he said.
At the moment, we are doing very well against some good European teams. But the big tests are the big teams like Barca, Real Madrid, Juventus, Bayern and Paris.
"We are one of the top teams now – but we have to prove it. I am very excited because we want to play Madrid and Barca to show where we are.
"To be honest, the Champions League is the most difficult competition in football.
"It is so hard to predict who will win it because all the teams have great quality," he concluded.
Let'