That United are the only big club in the picture for significant January deals is further evidence that they are in dire straits and why Toure's Caf award is bad for Africa
COLUMN
By Peter Staunton
Manchester United – unwitting stars of the transfer window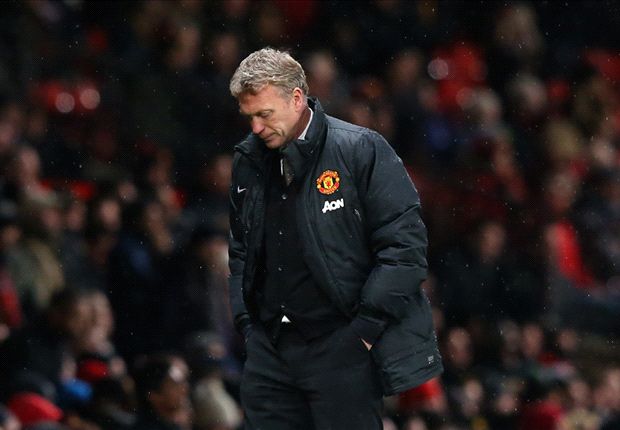 Think for a second about the major teams in Europe's biggest leagues – those clubs with aspirations of winning the Champions League. Real Madrid and Barcelona are not likely to do much business in the January transfer window. Neither are Chelsea nor Manchester City. Paris Saint-Germain look happy with what they've got – until the summer at least. Bayern Munich have wrapped up two free deals, that's all. Borussia Dortmund, despite their injuries, are quiet too.
Contrary to the prudence at other clubs, Manchester United have found themselves cast in the role of chief protagonists of the January window. They are linked with new players in different positions almost every day. It is not a situation any self-respecting contending team wants to be in.
Two factors go into a January transfer: the buying team's desperation and availability of a player. A serious team would never consider selling a first-choice player in the middle of the season unless insane money was offered, so there is usually an element of 'damaged goods' about a typical January deal.
In that respect, the most expensive January deal in history – that involving Fernando Torres, Andy Carroll, Chelsea, Liverpool and Newcastle – could even go down as the biggest transfer folly of all time.
The January window provides an opportunity to drag a side out of a relegation scrap but very rarely wins a team a title. It is designed to bail out those clubs who either failed to strengthen adequately in the summer or who have been left thin on numbers due to injuries. Manchester United fit the bill on both counts which is why they are the unwitting stars of this particular window.
They need players now like they needed players in the summer. Bad planning and bad negotiating have brought them to this point; but does anyone really believe that David Moyes and United vice-chairman Ed Woodward will put things right in the next three weeks? United's record in big transfer deals in recent seasons is scratchy at best – an assertion which the acquisitions of Shinji Kagawa and Marouane Fellaini will back up.
United are now in such a weak bargaining position. Clubs know they are eager to add to their squads, which will drive the price of a player up. They are outside the Champions League places with no assurances that they will be there come the season's end. That means a lower calibre of player will be available to them as others balk at the prospect of a season out of the richest competition in the world.
United might as well forget about signing big names like Marco Reus or Claudio Marchisio because at their respective clubs there is stability. David Moyes in this transitional season cannot offer that. Come the end of the window, United's supporters will be in for disappointment. There will be no quick fix in this transfer window that will cure the playing ills at the club.
Caf awards emphasise stagnating African talent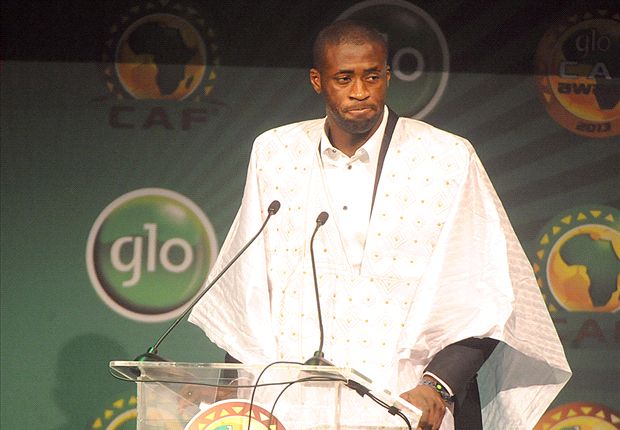 Nigeria's John Obi Mikel would have been the most deserving winner of the 2013 Caf African Player of the Year, announced in Lagos on Thursday. The accolade ultimately went to Manchester City's Yaya Toure, who spoiled the party for locals who had seen Stephen Keshi triumph in the coaching category, Kelechi Iheanacho come out tops in the Most Promising Talent vote and the Super Eagles win the Team of the Year accolade.
Mikel was certainly hard done by in finishing runner-up after leading his nation to Africa Cup of Nations glory and helping Chelsea to the Europa League. But the story behind the story on awards night is the dearth of top-level talent in the running for the award.
Simply put, African talent is not finding its way to elite European clubs as it used to and that is why Toure, a consistent performer for City no doubt, has won three awards on the trot. Behind Mikel was Didier Drogba, whose name on the final ballot sheet serves to emphasise the point that no significant talent is following the generation which will expire in the coming few years.
Mikel at Chelsea and Kwadwo Asamoah of Juventus aside, there are notably few African talents playing big roles with Europe's top clubs. In the crucial mid-20s age category the situation is dire with the generation in its peak a long way off the standards set by its predecessors.
Changes for the worse to how talent is trained in Cote d'Ivoire has caused the famous Academie Mimosifcom in Abidjan to malfunction. Players excelling at youth level are exported to Europe before reaching maturity. All this means that once-stable pathways for development have grown over.
Once Toure, now 30, and Drogba, 36 this year, retire, events which will truly end les Elephants' golden generation once and for all, the choices for Africa's finest player will narrow further.
Follow Peter Staunton on