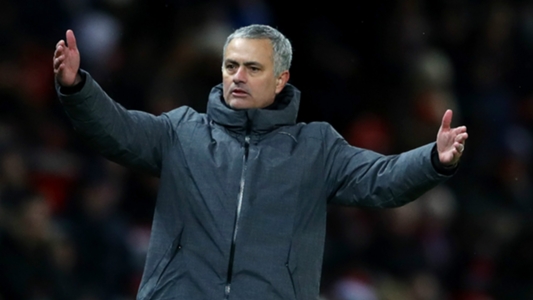 Manchester United and Manchester City players and staff were involved in a heated altercation in the Old Trafford tunnel which left Jose Mourinho covered in water and Mikel Arteta nursing a cut eyebrow, Goal understands.
City's players were celebrating their 2-1 victory at the home of their rivals when Mourinho, on his way to a post-match press conference, entered the visiting dressing room.
[embedded content]
It is believed that the City players were playing music, cheering and singing after goals from David Silva and Nicolas Otamendi put them 11 points clear at the top of the table.
Sources indicate Mourinho took exception, believing the celebrations to be a lack of respect, and told Pep Guardiola's men to calm down with a comment in Portuguese that sparked an ugly reaction.
Brazilian goalkeeper Ederson is said to have confronted Mourinho, which led to a number of players and members of staff from both teams spilling out of their respective dressing rooms and into the tunnel, where they pushed and shoved each other.
United first-team coach Silvino Louro is believed to have been in the thick of the action, along with a handful of players from both sides, coaches and masseurs. Goal has learned that City coach Arteta received a cut eyebrow in the ruckus, while United striker Romelu Lukaku is believed to have been heavily involved.
Witnesses claim a number of bottles were thrown, with Mourinho left covered in water after the melee. 
Footage of the incident would have been captured by the Amazon Prime camera crew who have been filming a behind-the-scenes documentary of City's season at each game this season.
However, United denied the film-makers access to the dressing room and tunnel area in the build-up to the game, despite conversations between Ed Woodward, United's executive vice-chairman, and Ferran Soriano, City's CEO, in a bid to resolve the row.
The Amazon team have already recorded footage of City's raucous celebrations following their victory at Stamford Bridge in September.
Blues players were also said to have been singing and dancing following their 1-0 victory in London.
That did not lead to any ugly scenes, but there was a tunnel row at Stamford Bridge following City's 2-1 defeat in April.
Guardiola, who is not thought to have been involved on Sunday, was one of the chief protagonists on that occasion, confronting a number of Chelsea players after coaches from both sides had initially sparked a bust-up.
Let'