There will soon come a time – a sad time – when Lionel Messi and Cristiano Ronaldo hang up their boots. Their domination of global football has been a pleasure to experience for the past decade or so, and we should all cherish it for as long as it lasts.
But there will be a string of players ready to be thrust into their limelight when they do call it a day. There are plenty who will no doubt be counting down the days; Neymar seems an obvious example, if he did indeed go to Paris to step out of Messi's shadow.
Chelsea 4/9 at Qarabag
And given the French side will continue to invest in the coming years so they have a shot at winning the Champions League, both Neymar and Kylian Mbappe will certainly be in the Ballon d'Or conversations for years to come.
Paulo Dybala seems set to be the next £200 million player, even if his form right now is a little up and down, and you could imagine him filling the Messi and Ronaldo void at either of their current clubs. 
Not all players make a big thing of individual awards, of course, but if they're good enough the hype will follow them, especially as football's superstar culture seeks out the next big rivalry. 
One of those is Kevin De Bruyne. Along with David Silva, who is probably playing the best football of his career, the Belgian is the brains behind Pep Guardiola's Manchester City team. And what a team it is!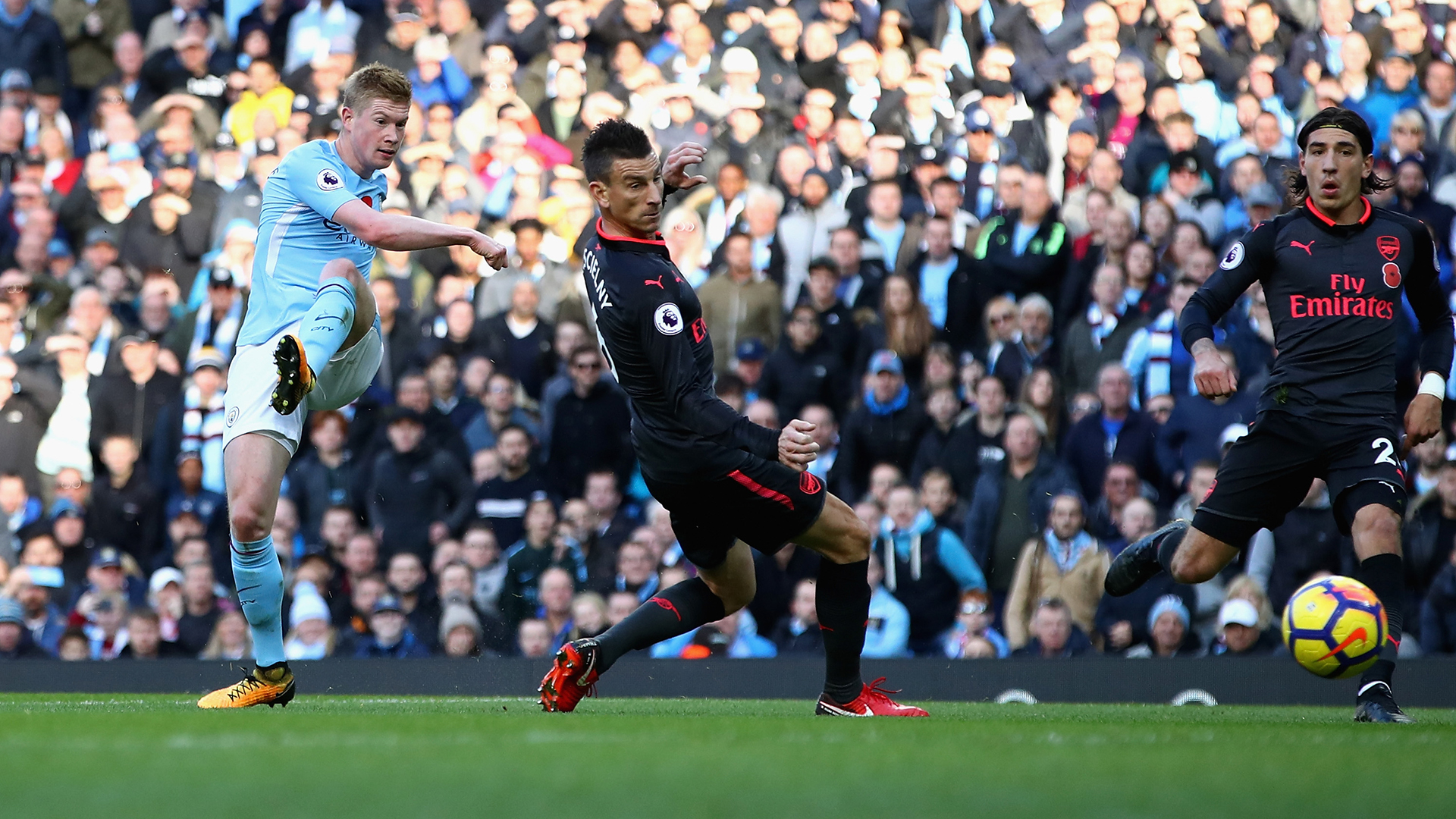 They are the best in Europe at the moment and De Bruyne is probably the best individual across the continent, too. He is simply having a superb season. His opener in Sunday's 3-1 win over Arsenal makes it three goals for the season already, while he has also racked up nine assists in just 16 appearances so far in all competitions.
But those numbers only tell part of a story; he has unlocked so many defences so many times with clever balls which will not go down as assists. 
What probably best illustrates his ability is the fact that he is the one player allowed to roam free in Guardiola's rigid positional-play system. Not always, of course, but when things aren't going City's way, the Belgian is allowed to come out of his zone and go looking for the ball, to make things happen.
Furthermore, when Guardiola has instructions to pass onto his players, either in training or in matches, it is De Bruyne he calls over to transmit the ideas to his team-mates.
In truth, many of those team-mates are fully capable of hitting the heights themselves; Leroy Sane and Raheem Sterling probably have the most Ballon d'Or-friendly skill-sets, but Gabriel Jesus is every bit as precocious. They just need to kick on that little bit more than De Bruyne, who is already looking so assured week in, week out.
But it is not merely his and City's current form which suggests he could be about to be catapulted into European football's elite.
He is the key driving force behind this fine side already, but it appears they will only get better. Given the relative decline of Real Madrid, Bayern Munich and Barcelona this season, there is a decent chance of City winning the Champions League this time around.
If it proves to be too soon, however, they are sure to be in the mix for year to come. Guardiola is building another fine side in Manchester and all the available evidence suggests they are on the right track.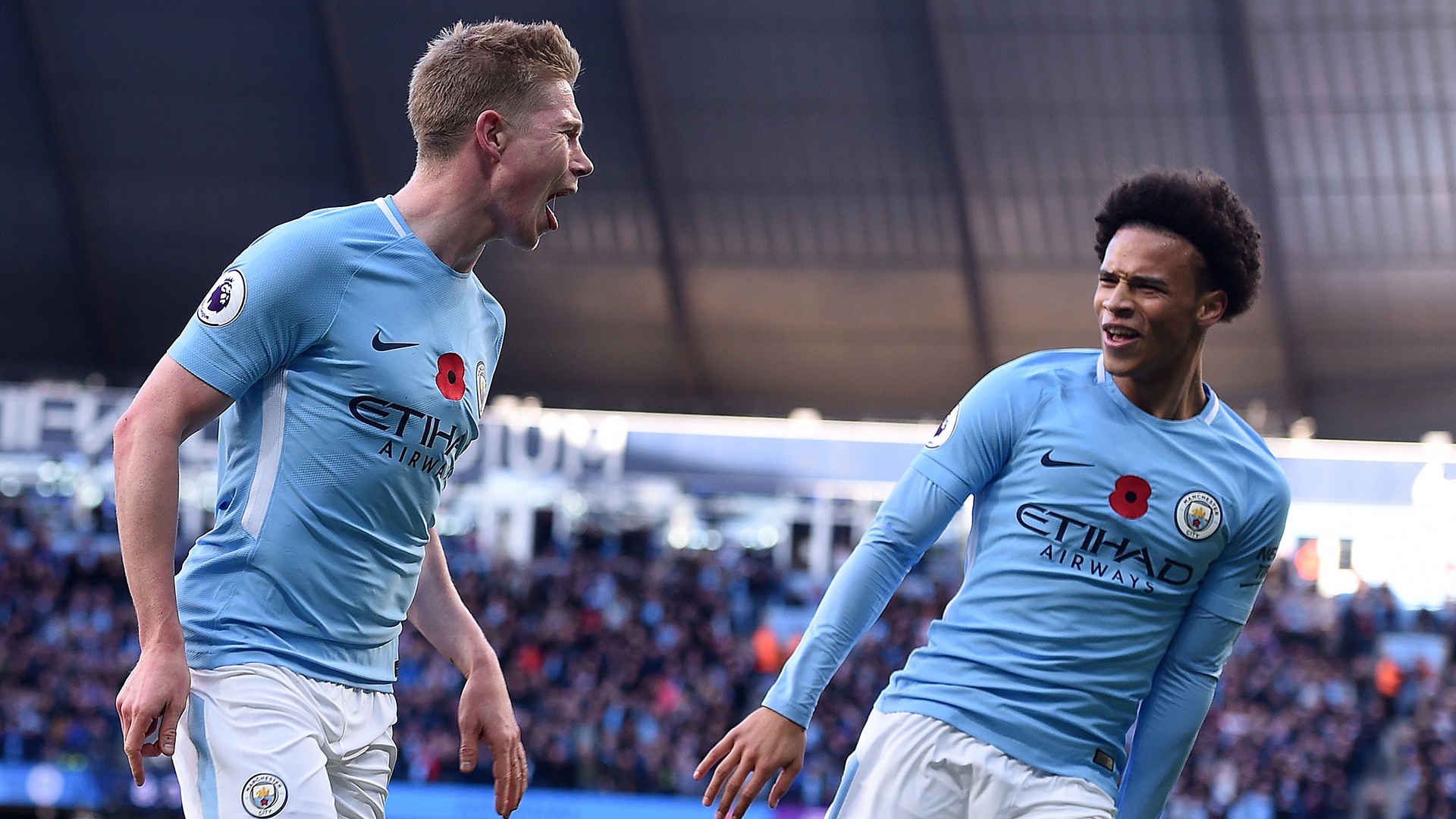 They have won 15 of their 16 games this season (if you count the EFL Cup penalty shoot-out against Wolves as a win) and have barely looked in danger of even drawing since the last time they actually did drop points – the second game of the season against Everton.
Napoli may not be a traditional powerhouse but they are certainly one of the best sides around at the moment, and City did away with them courtesy of two impressive performances. For City, things bode well for the future.
De Bruyne has been a huge part of that, and is ready to sign a new long-term contract to ensure he is a huge part of it for years to come – despite interest from PSG.
There have been many players like him who have not managed to claim the title of the world's best player in recent years: Xavi, Andres Iniesta, Toni Kroos and Luka Modric have all played vital roles in their teams' vast success.
The problem for them – if you can call it a problem at all – is that they have not only shared the recent era with two of the game's biggest ever superstars, but they have shared dressing rooms with them.
But with Messi and Ronaldo slowly coming towards the end of their incredible careers, and with Guardiola's City project seemingly in full swing, the road will be clear of such obstacles for De Bruyne.
If City keep going like this, and if Roberto Martinez comes up with a coherent plan for Belgium's squad of superstars at the World Cup next summer, he may even do it with Messi and Ronaldo still on the scene.
At 26 years of age, however, time is on his side.
Let'