Ahead of their latest trip to Liverpool, Manchester City worked tirelessly to avoid the kind of disastrous 10-minute spell which cost them three goals in 10 minutes in the two sides' Premier League meeting at Anfield in January.
They worked on complex, ever-changing formations, on more direct passing, and Pep Guardiola tended towards the "safe" option he uses in the biggest game – playing an extra central player instead of a winger.
But it all failed during Tuesday night's shocking 3-0 loss on Merseyside. If anything, Liverpool's "spell" was not a spell at all – it was more than 30 minutes of the first half, and Guardiola's side, who have looked untouchable pretty much all season in England, are now facing elimination at the quarter-final stage of the Champions League.
As distressing as it may have been, you cannot blame the pre-match actions of a handful of Liverpool supporters, who threw so many objects at the City bus that it is no longer useable.
And as vibrant as the atmosphere was inside the famous ground before and immediately after kick-off in this eagerly-awaited first-leg clash, you cannot say that overly affected City's players either.
[embedded content]
After all, City started the game well enough. They set out to dominate possession, even knocking it around their own half rather than probing for openings, in a bid to quieten down the crowd. They did not look dangerous, but they did not look troubled, either. They were playing their game.
Then, the whole house came crumbling down. They so very nearly avoided the Liverpool opener, but after Ederson had denied Roberto Firmino, Kyle Walker could not clear his lines and the ball found its way to Mohamed Salah, with the goal at his mercy. He was never going to miss.
Crucially, that was 12 minutes in. In eight of Liverpool's last nine victories against City, the Reds had scored inside the first 13 minutes.
The Blues have won twice here since 1956, and it seemed all of their Anfield ghosts came back to haunt them at once.
John Stones' mistake in January allowed Firmino in to put Liverpool 2-1 up, kickstarting City's 10-minute wobbly spell, and the same can be said of Walker's semi-clearance. City could simply not recover.
For the first time since a League Cup clash with Manchester United in October 2016, they failed to register a single shot on target. Leroy Sane did end up through on goal, but dragged a poor shot wide, and that was as close as the visitors came for the rest of the game.
After Salah's opener, this most polished of teams looked frayed, just as they had been on several occasions last season, and here in January for that matter.
Then, Liverpool dropped back after scoring three times in 10 minutes, City regrouped and got themselves a result which, if it were a European knock-out tie, would've done them just fine. Here, Liverpool kept up the relentless pressure until the break.
David Silva, weighing up a pass on the edge of the Reds' box, had his pocket picked. That simply does not happen. Kevin De Bruyne and Fernandinho saw simple passes intercepted. Nicolas Otamendi went in for a tackle and saw the ball and the man go past him, as if he hadn't bothered.
The bits and pieces that City have controlled all season were simply getting away from them. A Walker flick was intercepted, after another quick break the ball fell loose on the edge of the box and Alex Oxlade-Chamberlain rifled in for 2-0.
By the third goal they were all over the place. Sadio Mane headed it in but if he hadn't, it would've been one of his team-mates, such was the sloppiness of City's defending.
Just like in January, they had gone.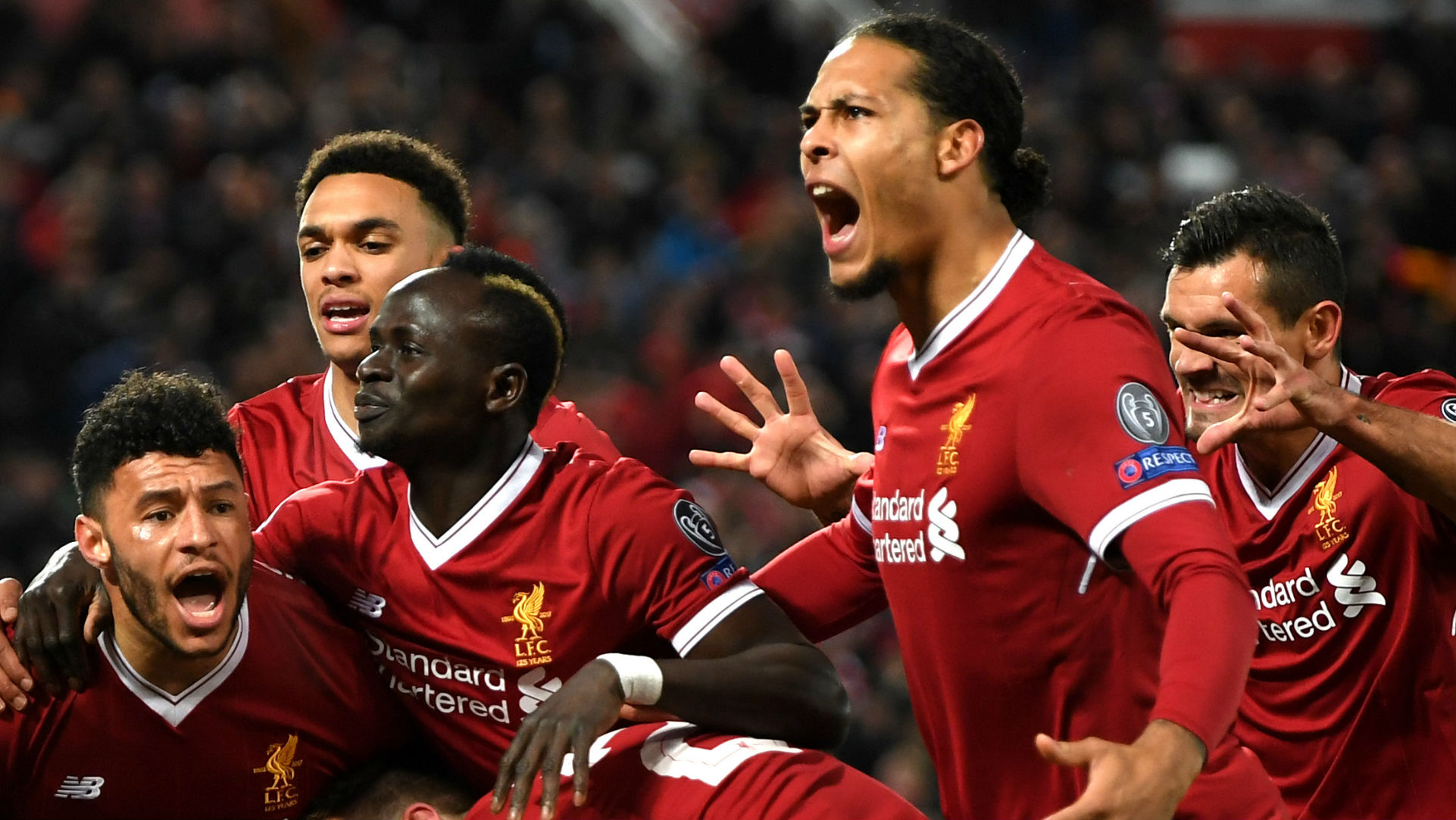 Gabriel Jesus was never in the game, and in fact showed more signs of petulance than meaningful contributions with the ball. Sane, especially in the first half, did not fare much better.
Some will ask why Guardiola decided to bring in Ilkay Gundogan for Raheem Sterling, and it is certainly fair to say that the German did not have the desired effect. City clearly wanted full control of the game; they did not get it, and Gundogan barely had a touch. But the decision to leave Sterling out was not a huge surprise: any predicted it; some fans even hoped for it.
Sterling has always had a rough ride at the home of his former club, and given how his team-mates performed you would find it hard to argue that he would have fared any better.
But given how dangerous City's front three has looked with him on the right, or even playing centrally as he did at the weekend at Everton, it is tempting to think City may have looked more like their usual selves, as a collective, with him involved from the start.
Or at least Bernardo Silva, more accustomed to dual wide/central role, would have offered more of a threat than Gundogan, who did not really look at home anywhere. Less than 15 minutes into the second half, he was replaced by Sterling.
By that time, City looked a bit more like their old selves; assured in possession, and even getting into good positions. But they could not score even just one away goal, which would have given them so much hope ahead of the second leg, especially if Salah's injury, which forced him off here, keeps him out.
Whereas Liverpool eventually sat back in January and were nearly punished for it, they looked reasonably comfortable here, sitting in and looking to spring forward.
There were nerves around Anfield in the last 10 minutes, the fans knowing an away goal would have changed the complexion of the tie, but it never came.
Sterling looked willing on the right-hand side but City's best chance, after Sane's at 1-0, was at best only a half-chance; Sane tried a cut-back to Silva, who would have surely swept in the type of goal the Blues have been scoring all season. Instead, Dejan Lovren made a fine interception. Those bits and pieces again.
Yet again at Anfield, it was not City's night. This time, however, the result could yet be far more costly than the usual dropped points. City's Champions League dreams are hanging precariously in the balance.
Let'