Pep Guardiola has always got a plan. At Barcelona and Bayern Munich he had players who carried it out more often that not, and the trophies followed. It looks like Manchester City are heading in the right direction.
Guardiola was startlingly honest recently when, in an interview with the BBC, former England international Gary Lineker asked him what was the secret to management. "Having good players," came the reply.
Man City 9/1 to win Champions League
The City boss made some mistakes last season; at times he forced his system on players who were not ready, and he may even have even been partly to blame for the failure to buy any full-backs last summer, by believing he could get more out of them than he was able.
However, it is also true that he was let down in some key areas, particularly by Claudio Bravo – nobody could have known he would perform so poorly, given his background – and his ageing full-backs, who simply could not provide the pace or energy required.
This summer's recruitment drive, however, has put the Catalan in charge of the finest collection of players in the country, and his record shows he knows what to do in this position.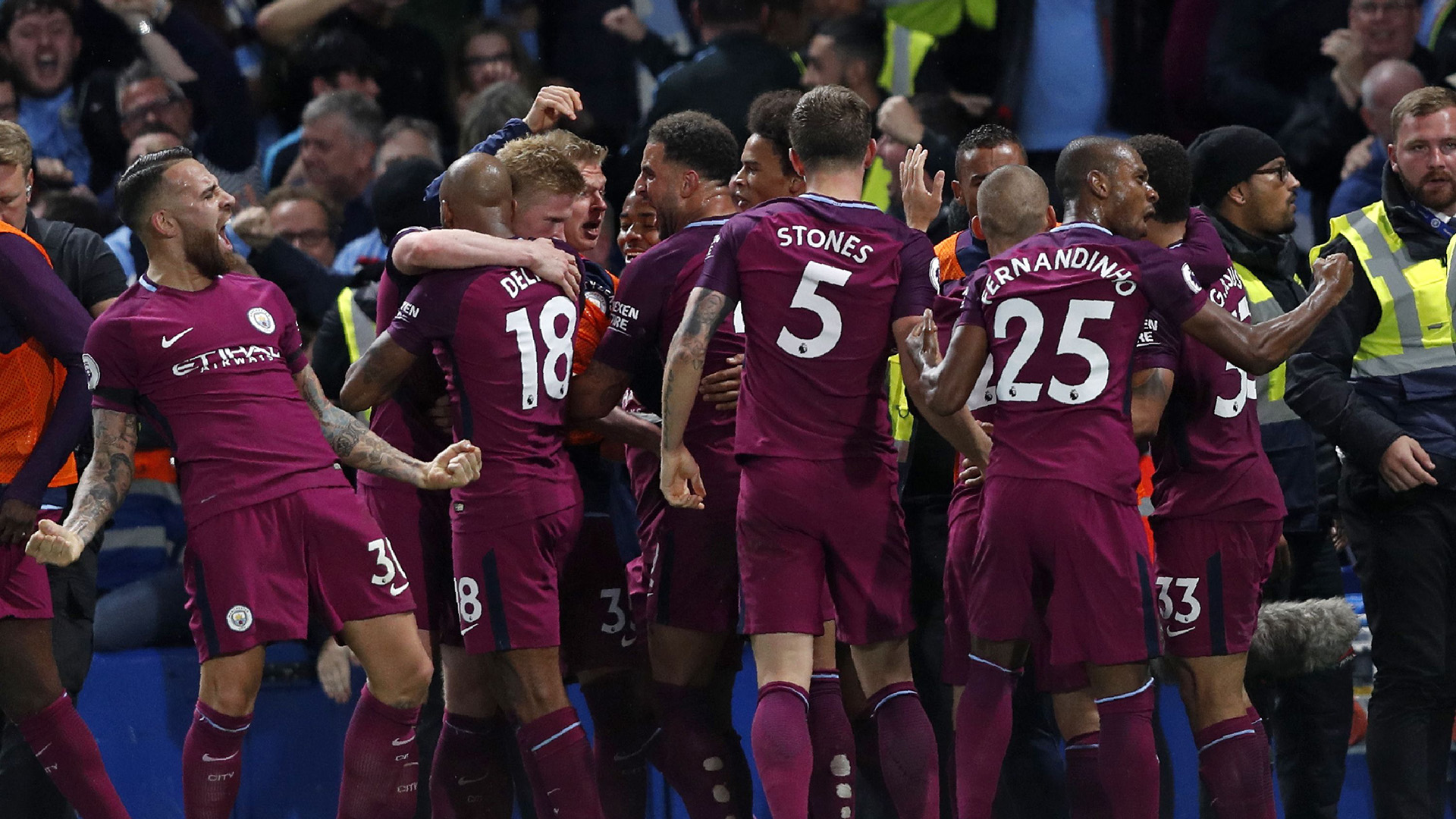 Much has already been written about City's improvement this seson, and the role of the new full-backs. Kyle Walker and Benjamin Mendy look like exactly the right men for the job, and their skills have changed the way the Blues play.
Ederson, too, looks an outstanding goalkeeper. City were confident the £35 million they paid Benfica for the Brazilian would prove to be a bargain, and so far they seem to be right.
However, at Stamford Bridge on Saturday evening, Guardiola showed that there is more to it than simply having the best players. 
For starters, the champions are not short of quality themselves. Antonio Conte's side, however much they are comfortable ceding possession, were left pegged back and unable to launch the kind of counter-attacks they so normally relish.
That owed much to City's organisation. Without the ball, City settled into something most resembling a 4-3-3 shape. As soon as they had it, however, Walker became a third centre-back and Fabian Delph, a stand-in for the injured Mendy, went into midfield, pushing City into a 3-4-3. 
It is not unusual for teams to shift formations depending on who has the ball, of course, but few coaches have the courage and belief in their players to move things around quite so much in such a big game.
Guardiola certainly tried these things last season but would often come unstuck. If individual errors at the back weren't to blame, a baffling failure to take clear-cut chances so often left them reeling, particularly in the big games.
Now, though, everything is coming together. Guardiola has proven his managerial pedigree – look at his record – and now he has the talent at his disposal to put his ideas into practice.
A word, too, for the resurgent Kevin De Bruyne. Guardiola and his staff acknowledged that the Belgian went through a period of adaptation last season, particularly with the amount of running he was being asked to get through, but they recognised that they had the perfect man for their positional play system.
He is not just technically brilliant but extremely intelligent. He is the man who takes in Guardiola's orders and relays to his team-mates what they need to do, either on the training pitch or in the heat of the battle.
The biggest indication of how trusted he is by Guardiola is how he is the one player who is allowed to break the coach's strict positional rules. The Catalan sets his teams out in five vertical zones, and his former players have regularly said how they are forbidden from straying, or going in search of the ball.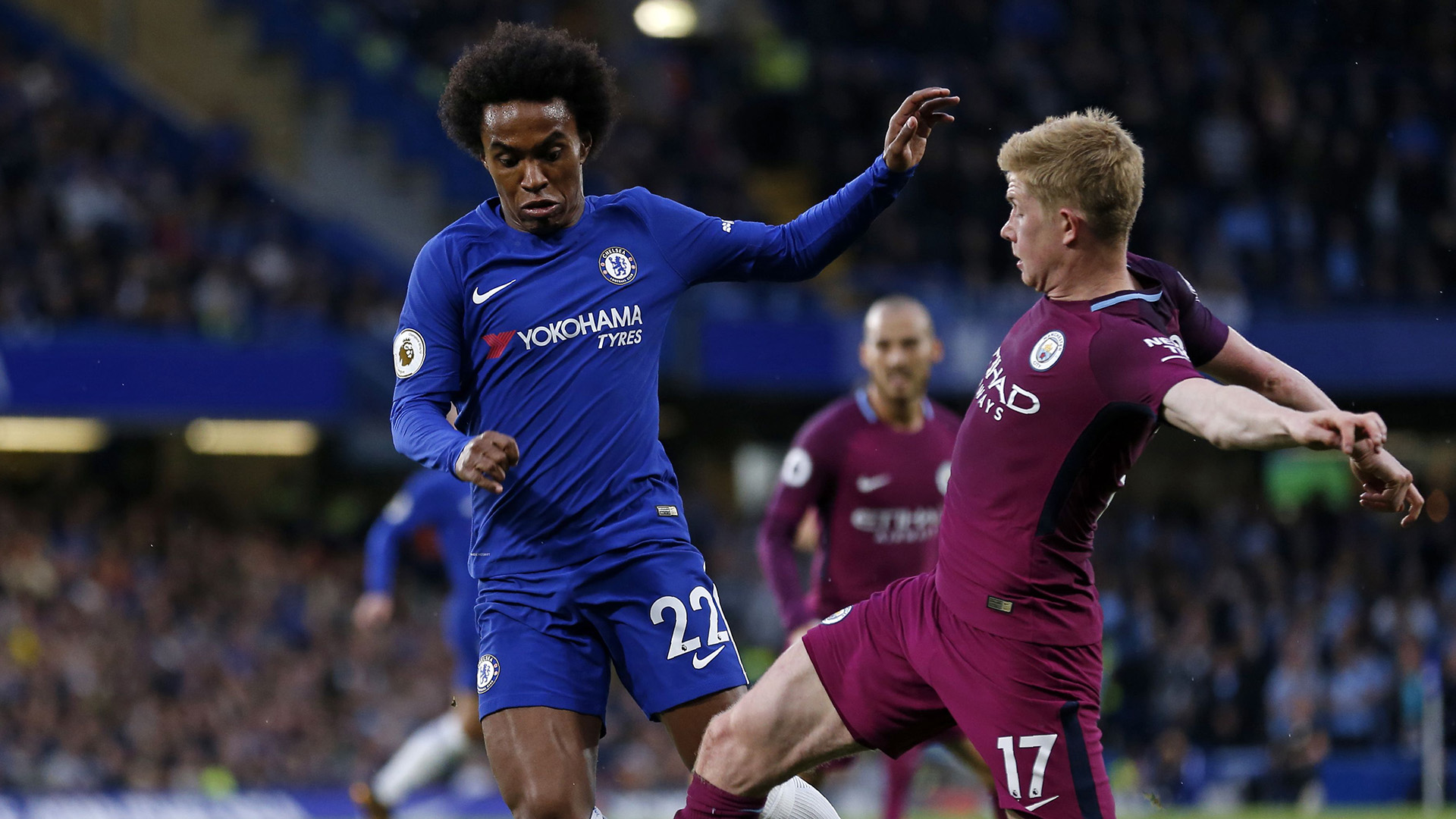 De Bruyne, however, has been given an extremely rare freedom. If the going gets tough, he is allowed to roam, to pick up the ball where he sees fit, and dictate the play himself. There can be no higher recognition of his talents than that.
And if this City team are to reach their potential in the coming years, he will almost certainly be part of it. Last December it was he who hit the bar from a matter of yards out when City were leading Chelsea 1-0 at the Etihad Stadium.
Thanks to mistakes at the back and in goal, Chelsea went on to win 3-1, effectively ending City's title challenge.
But on Saturday it was De Bruyne who ensured City's superior game plan came to fruition, with a thumping left-footed strike from outside the area.
It means City keep up their fine start to the season, and head into the international break top of the table. This time, it is Chelsea, six points back, who have been left reeling.
Guardiola has been in a similar position before – he oversaw 10 wins from his first 10 games last season, of course – but there is clearly much more about his team this season.
City look like the real deal.
Let'