Tuesday's thriller against Monaco provided the perfect summary of exactly where the Blues are at as they work towards the Catalan's vision
---
COMMENT
---
On Tuesday night, we saw Manchester City in their purest form. There were highs and lows, but this is how things will be from now until the end of the season.
City & Monaco show why we love football
Pep Guardiola has improved City. If you compare results to this time last season, you would not say the improvement has been drastic, but he is moving them in a completely new direction and, with that in mind, they are at least heading towards where Guardiola wants them to be. Given what he has achieved before, the prospect of what lies ahead is exciting, and the strides made towards that goal should be regarded as an achievement.
They are, however, nowhere near the finished article just yet. Much has been written about the poor transfer policy, going back more than four years, which has hamstrung Guardiola's first season in charge and ruled out a serious title challenge.
In defence, particularly, City are lacking. It is not just the case that Guardiola does not have players of the quality he was used to from his time at Bayern Munich or Barcelona, but that most would struggle to even get into another Premier League side hoping to finish in the Europa League places. Whether Guardiola deserves criticism for the failure to sign new full-backs last summer or not, he has, to his credit, got to a stage where he can get the best out of the materials at his disposal.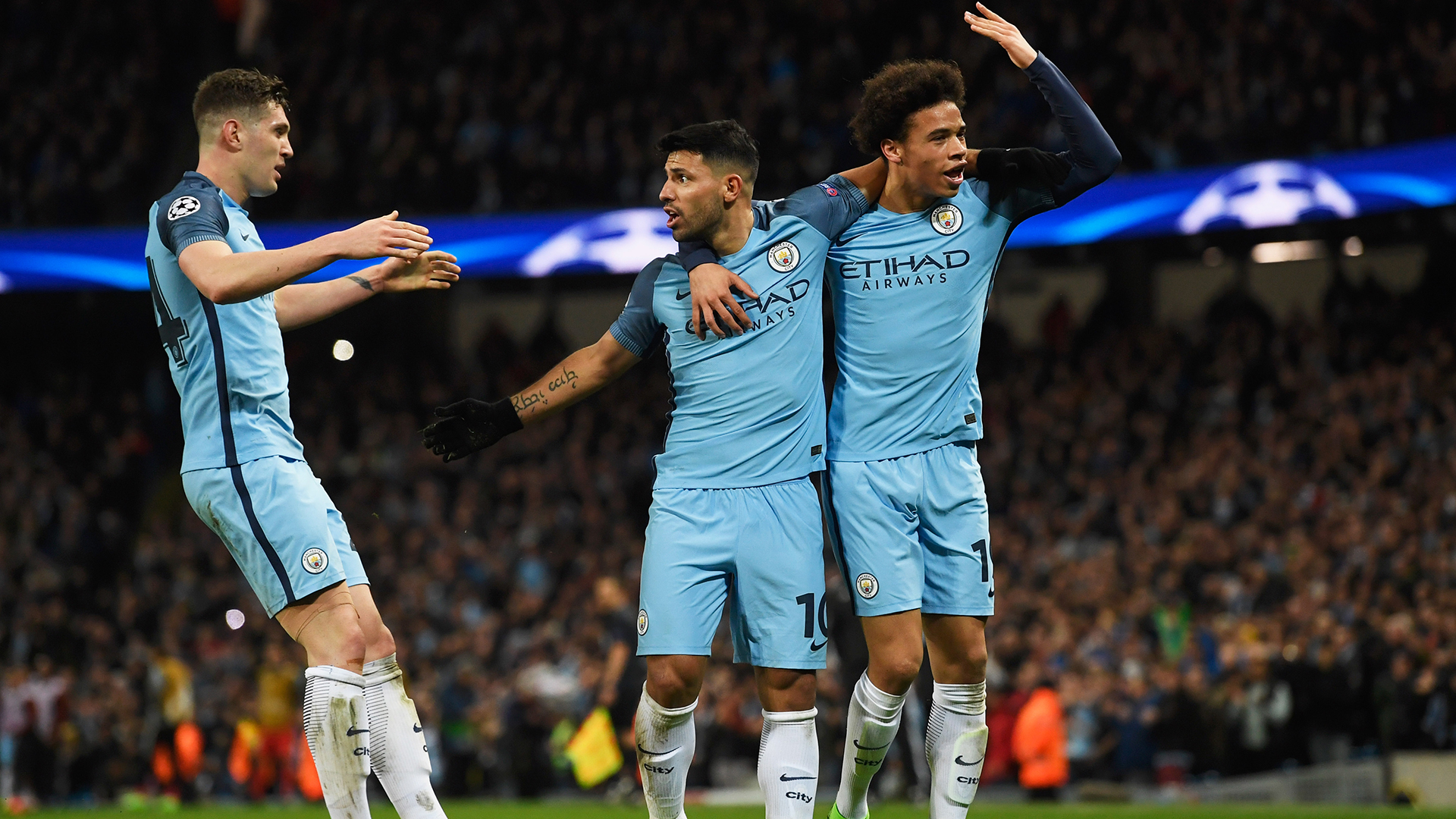 The 4-2 humbling at Leicester City was a watershed moment, that game precipitating a shift to a stable back four which did not ask too much of his shell-shocked defenders. That shift helped bring about an upturn in results which endures to this day, and has allowed him to experiment once again in the last fortnight – after all, he cannot help himself.
Yes, City lost 4-0 at Everton in late January but that result, considered in the context of their numerous victories, highlights exactly where this team are at. Of the 14 matches since Leicester, City have won 10, drawn two and lost two.
Sampaoli offered Sevilla extension
The thorough beating at Goodison Park is unlikely to be the last City endure in 2016-17, given the vulnerability of their defence, though they are likely to win the majority of their matches from now until the end of the season.
There were improvements before the Everton debacle but since that grim afternoon Guardiola has found a system that works. With Leroy Sane and Raheem Sterling on the wings, Kevin De Bruyne and David Silva in the middle and Yaya Toure behind them, City have a midfield that works. Whether the central striker is Sergio Aguero or Gabriel Jesus, they will create plenty of chances and convert many of them. Even if the defence will be exposed by teams who are adventurous, lucky, or a combination of the two, City will have more good days than bad.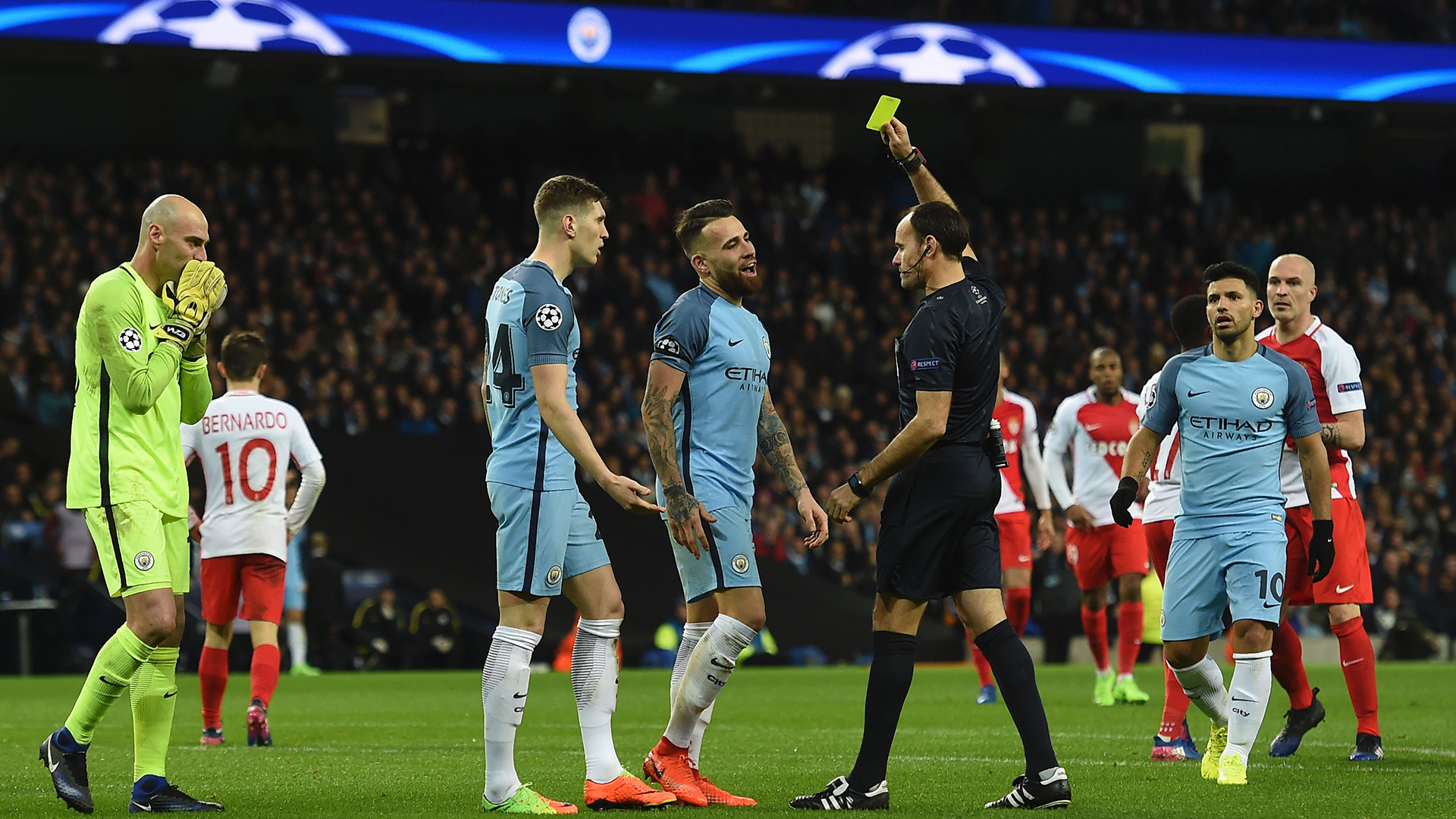 That brings us to Tuesday's 5-3 defeat of Monaco. It was such an exciting, enjoyable game that many will pardon the errors committed by either set of players and their respective coaches, but it is only right to point out that Toure, as at Everton, was exposed by the pace of the game, that Nicolas Otamendi toiled with such little protection, that John Stones showed both his best and his worst, or that Fernandinho does not yet look a world beating left-back.
There is work to be done but, then again, much has been done already.
EXCL: Iborra respectful of 'champions' Leicester
Tuesday's result is simply a reflection of where City are at, a microcosm of their current situation. These are the players Guardiola has and this is the system which allows them to play to their best ability as they try to get to grips with the Catalan's unique football. Maybe they would be keeping more clean sheets if Jose Mourinho or Antonio Conte were their manager, but they are learning to play out from the back (rest assured, that will never change) and they are aiming for something bigger, something better, than just another title.
Whether they reach that promised land or not depends on their summer transfer dealings, but until then this is Pep Guardiola's Manchester City. This is how they play and this is exactly what you can expect from them until May – or maybe even June 3.