The Ivory Coast midfielder set about the Chelsea star during the half-time interval at the Etihad Stadium
Manchester City midfielder Yaya Toure was caught on camera enjoying a playful moment with Chelsea counterpart Eden Hazard on Sunday.
The midfielder approached the Blues' star as the players made their way out of the tunnel for the second half of the 1-1 draw.
Quite whether the Belgian enjoyed the moment as much as the strapping former Barcelona man remains in question.
Fast forward to eight minutes and 50 seconds of the video, taken from City's official YouTube account, to see what happened!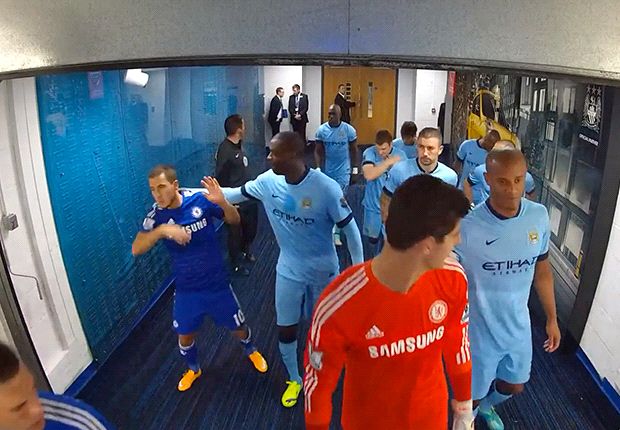 [embedded content]