Manuel Pellegrini faces a challenging season having been unable to add sufficient depth to his squad with the prospect of Pep Guardiola arriving at the Etihad next summer looming
---

COMMENT By Sam Lee

---
If history repeats itself, Manchester City will win the Premier League this season. The last four campaigns have followed a curious pattern: triumph, disappointment, triumph, disappointment. Success seems to breed complacency, complacency seems to breed success. It is a unique, almost City-esque cycle.
But with one of the oldest average squads in the top flight, and major question marks over the future of manager Manuel Pellegrini, there are no guarantees that this talented group of players can continue the trend of bouncing back in the grandest manner.
Pellegrini managed to rally his troops and claim second place in the final weeks of 2014-15, and he will get another shot to make his mark in Manchester.
But with Pep Guardiola said to be taking charge next summer no matter what, it promises to be a fraught, difficult campaign for City and the usually reserved Pellegrini.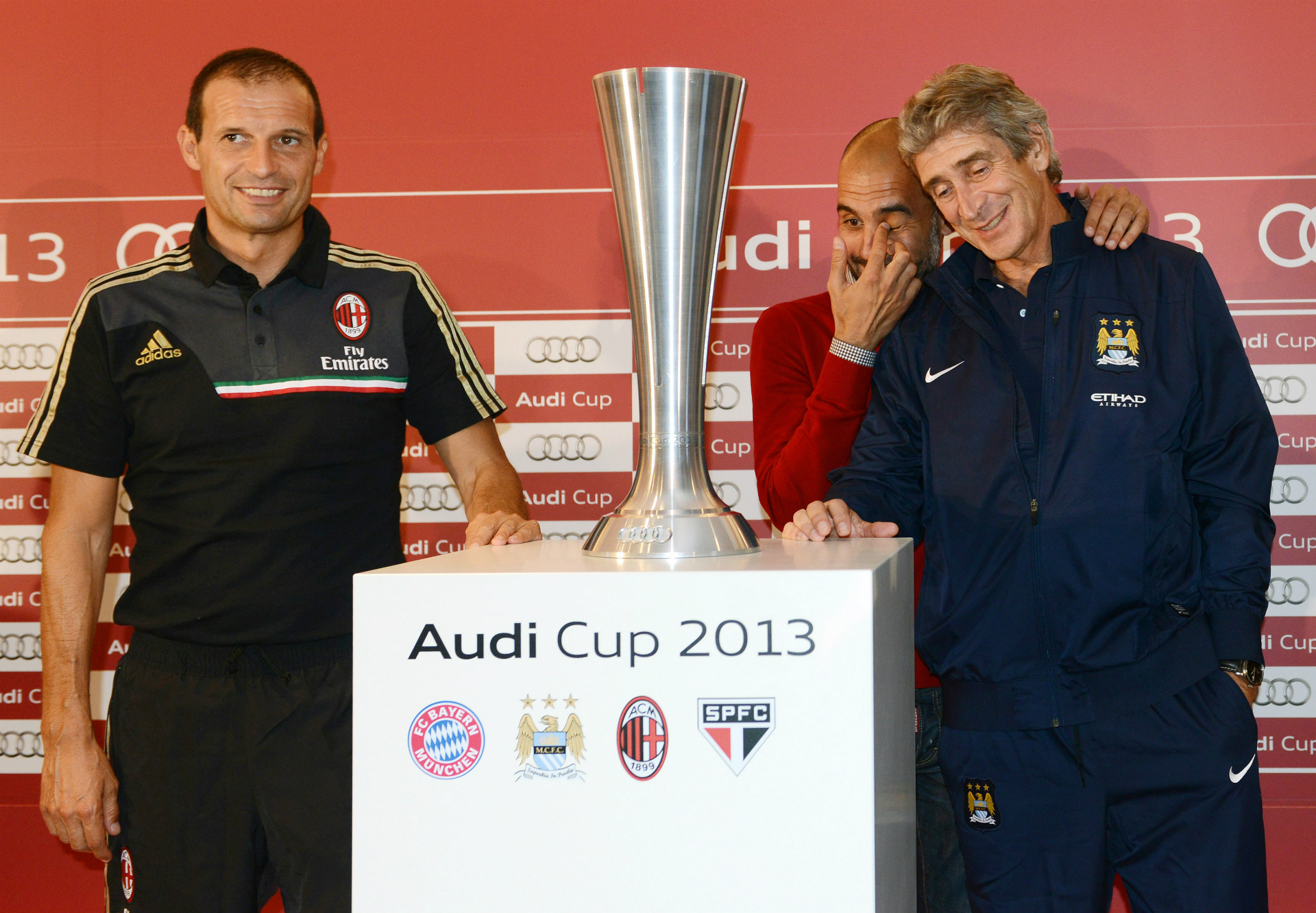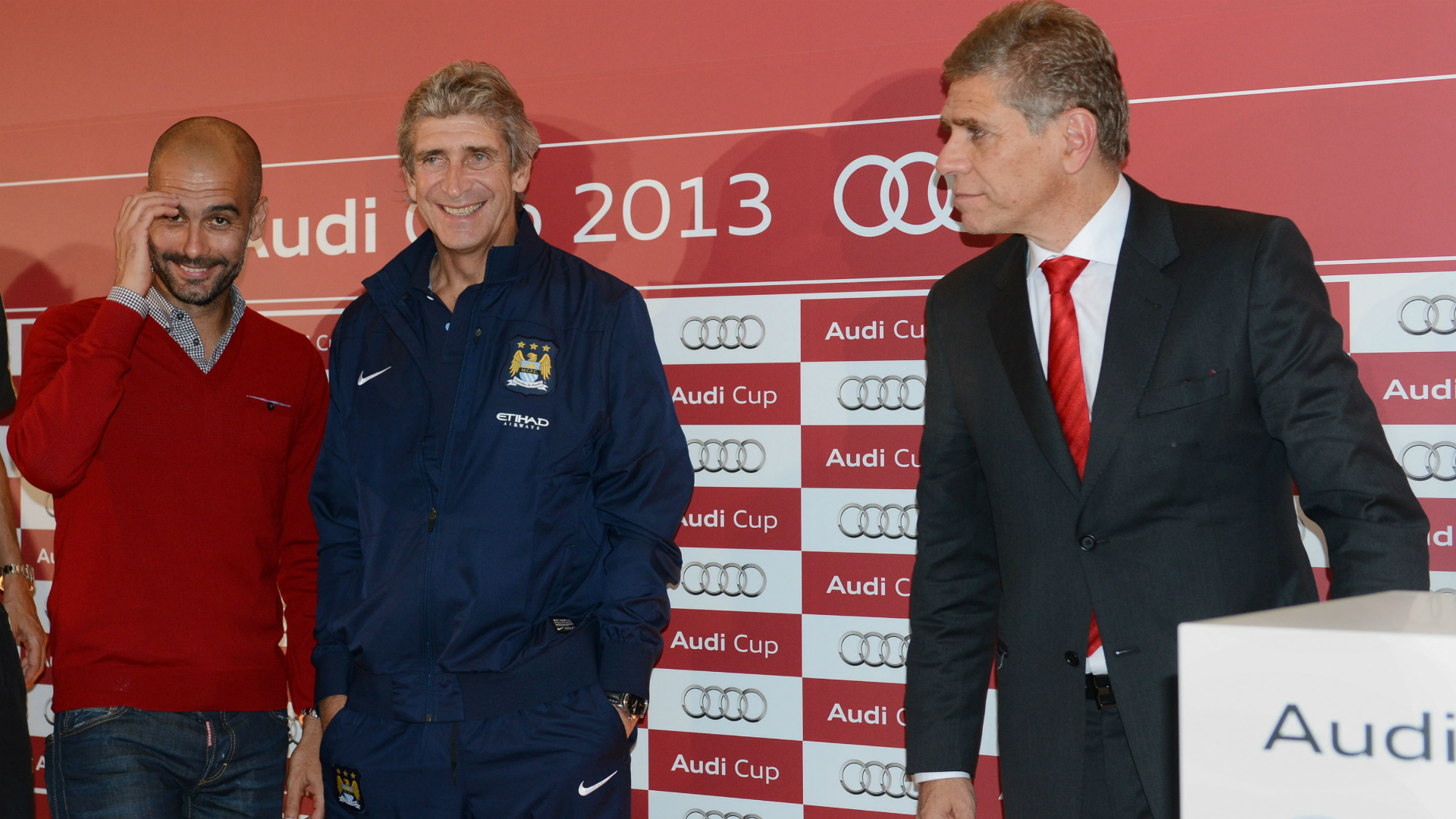 Just two years after some City players noticeably downed tools in Roberto Mancini's chaotic final few weeks at the club – with Pellegrini waiting in the wings, of course – it felt as if they were repeating the trick back in April when they were outgunned by fresher, hungrier sides at Selhurst Park and Old Trafford in the space of six days.
With Yaya Toure and his agent seemingly paying more attention to playing the market, and money set aside for Paul Pogba, Raheem Sterling and Kevin De Bruyne, it looked like it was going to be all change at the Etihad during the off-season.
But it hasn't proven to be the case. With just two days to go before the new season kicks off, City know they still need to bolster their ranks – but have been hamstrung by decisions made in Nyon and Munich.
Toure's proposed move to Inter never materialised and, once again, he has pledged his future to City. Guardiola will have another season at Bayern to prove to any remaining doubters that he is the real deal by winning the Champions League. Pogba, meanwhile, has his heart set on Barcelona and De Bruyne remains in Wolfsburg.
Depending on who you believe, Guardiola is already influencing City's transfer policy; it has been reported that the Catalan coach, already in close contact with Txiki Begiristain and Ferran Soriano, told his would-be employers not to pursue Pogba as he does not fit his specific tactical outlook.
Assuming Guardiola does come in, as looks to be the case, it leaves City in a precarious position. Do Txiki et al try to claw back Chelsea and hold off Arsenal and United by rebuilding this summer, using men who can carry out Pellegrini's instructions for the next nine months, or hold fire and wait for Guardiola to oversee his grand plan for the future with his very specific type of player.

It may explain a rather muted summer – even if the club's two biggest transfer deals have caused more noise than any other around Europe. City have dedicated the last few months to recruiting English players to fill the homegrown holes in the squad created by the departures of Micah Ricards, Scott Sinclair, James Milner and Dedryck Boyata.
Last year City were hamstrung by Uefa's Financial Fair Play sanctions; this year it is their Champions League quotas. Fabian Delph, after his remarkable double u-turn, is the (English)man charged with energising a midfield which was found to be one-paced and stodgy on too many occasions last season.
Sterling, who finally sealed a £49 million move only after turning every Liverpool fan against him, is hoped to be the man to finally strike up an understanding with the mercurial Sergio Aguero, who will miss the start of the campign at any rate.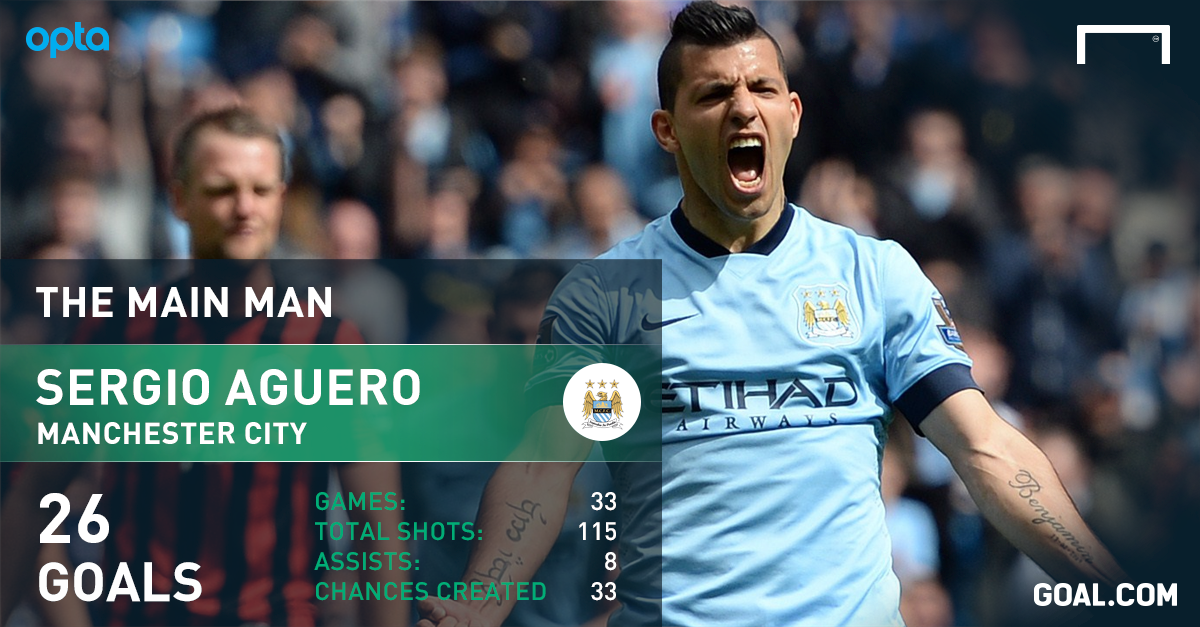 ---
GALLERY | Manchester City's pre-season reviewed

---
But still reinforcements are needed if this season is to be any kind of success. Although no bid for De Bruyne has yet been made, those in power at Eastlands expect the deal to go through. Clubs around Europe, Wolfsburg included, know that the departure of Stevan Jovetic has freed up one more 'foreign' spot in the squad – like a crowded nightclub, it is 'one in, one out' at City this summer.
Edin Dzeko's exit creates extra wiggle room but it means the majority of the squad which fell so far behind Chelsea last season will be handed a reprieve. That includes a defence which comprises Eliaquim Mangala, the costliest defender in the history of the game (in financial terms, if not mistakes just yet), Vincent Kompany, who really needed a summer to re-energise, and Martin Demichelis and Pablo Zabaleta, two Argentine warriors who nevertheless have had another draining summer with their country. Jason Denayer, the highly rated 20-year-old, is expected to see plenty of action.
Shorn of Milner's drive and creativity, which proved to be crucial in difficult spots last season, City will need Delph to inject some pace into proceedings should Fernando, Fernandinho and the increasingly enigmatic Toure struggle again.
An attacking quartet of Aguero, Sterling, De Bruyne and David Silva is mouthwatering, and is the main cause of optimism for City fans heading into this tricky campaign. However, one has endured injury problems every season he has been in England, one is 20 years old and another has had his spirit questioned by Jose Mourinho.
But this is not to write City off. The titles of 2012 and 2014 were of course pulled out of the fire in the most dramatic circumstances perhaps ever seen in the Premier League era, and last season's second-placed finish, while hardly the club's finest hour, was admirable and another nod to Pellegrini's staying power.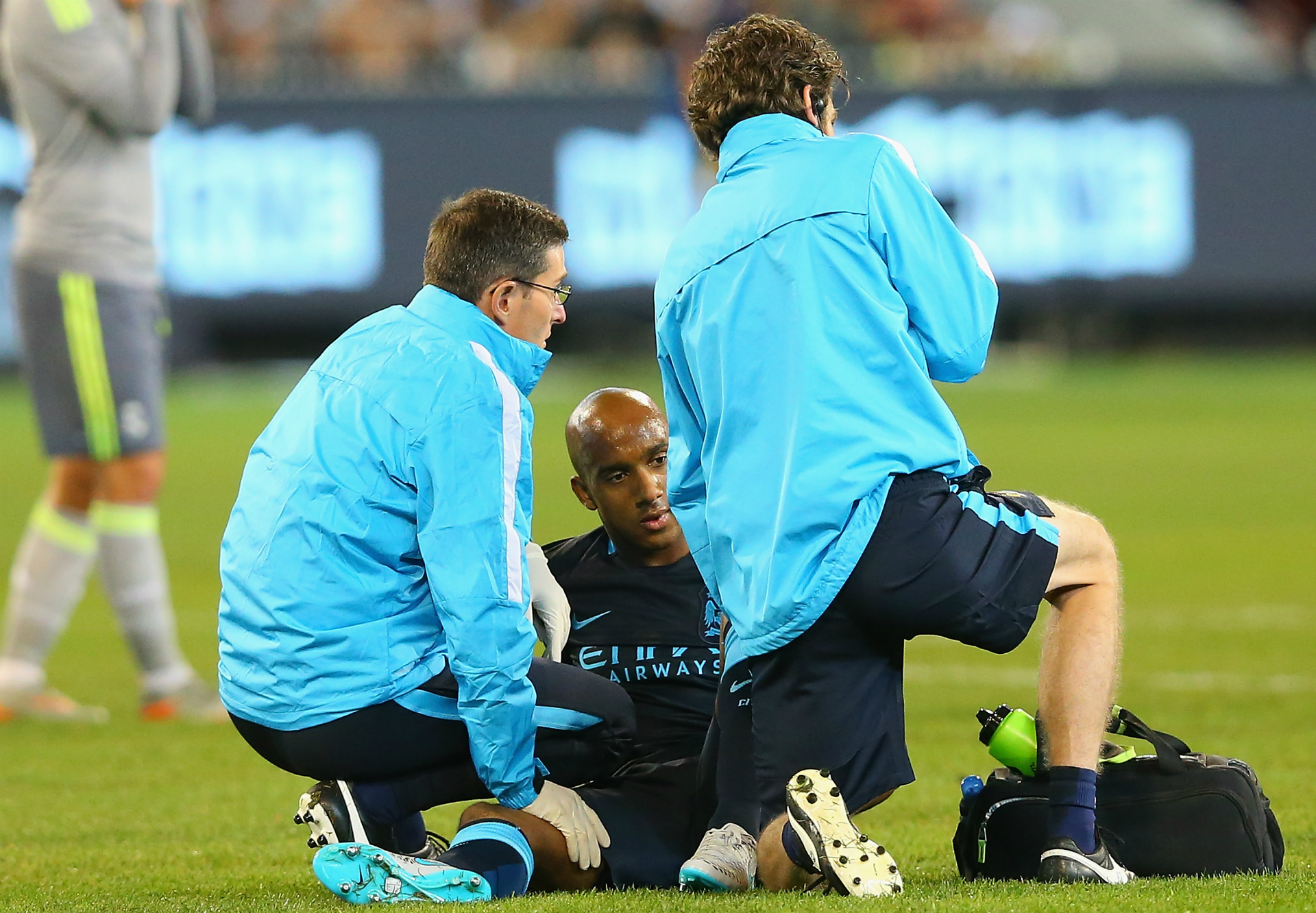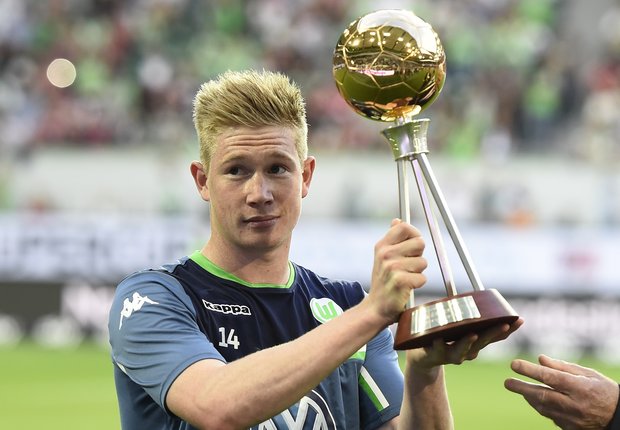 It will not be easy for the boss, but he has seen this all before and then some: in the second half of 2009-10 he sat back and watched Marca build the campaign for Mourinho to take his place at Real Madrid. That January the Portuguese racked up a staggering 0% in a shameful poll of who should replace Pellegrini, who was making more than a fist of hunting down Guardiola's first great Barcelona side anyway.
But the Portuguese raced up the opinion polls after knocking Barca out of the Champions League with Inter, and Pellegrini was destined for the sack despite racking up a then club record of 96 points.
This time Pellegrini will go to work while Guardiola waits in the shadows. This season could well be a case of history repeating, we just don't know which version yet.