Pep Guardiola wants a pacy, tricky and versatile forward to strengthen his Manchester City attack for next summer, and that is why Leon Bailey is on their radar.
City have tried to sign Alexis Sanchez, Kylian Mbappe and Riyad Mahrez in the past two transfer windows, and they were also keeping tabs on Ousmane Dembele last summer, so the profile of their transfer targets is more or less obvious.
Indeed, City are exploring the possibility of signing Mbappe again this summer – if Paris Saint-Germain need to sell for financial purposes – and Chelsea's Eden Hazard is also regarded as a potential, if difficult, option.
If those two are not available then they will look to their short-list of cheaper targets, and that's where Bailey comes in.
The 20-year-old ticks many of the boxes desired by Guardiola; he plays predominantly off the left-hand side but has also looked impressive when deployed from the right.
[embedded content]
Bernardo Silva has grown into his first campaign in England and he offers City a different option when he comes into the attack, but Guardiola wants more of the direct threat offered by Leroy Sane and Raheem Sterling for next season, and there are few players more explosive than Bailey.
"We tested him in different areas," former Ajax coach Frank De Boer said in 2013, after the Jamaican had been for a trial. 
"In speed and agility he was already better than some guys from the first team. He's so fast it's not normal. His speed in combination with his technique is very rare. Exceptional. He has no weak points."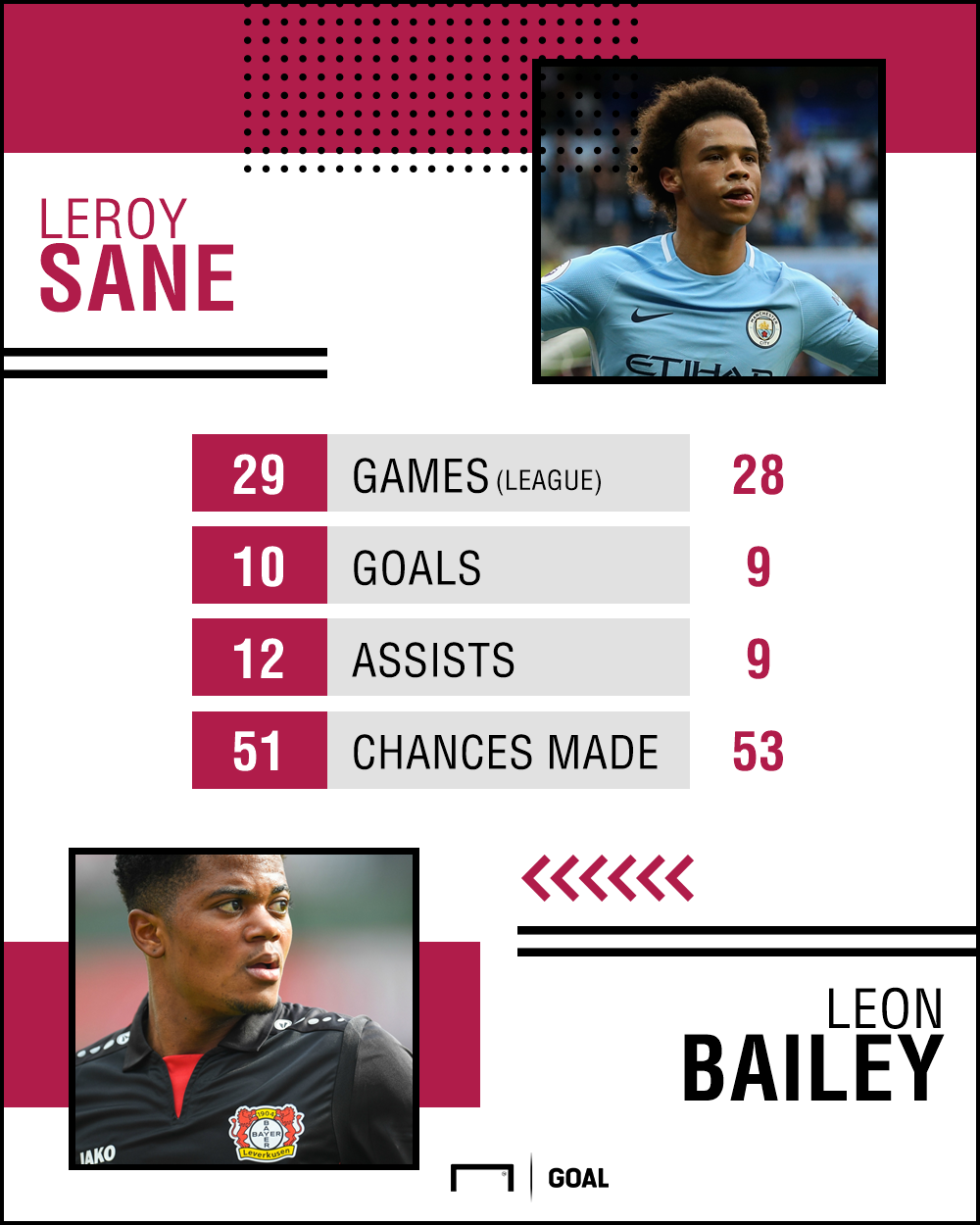 Guardiola wants his forwards to be able to break up the pitch quickly, either with the ball at their feet or running in behind, and City have scored a number of breathtaking goals this season as a result of that approach.
Bailey has the sheer pace and the ability while in possession to contribute to that, and in fact those are the traits that have most impressed City's scouts.
It has been noted that the Jamaican is capable of using a trick, or a tidy feint, to burst past a man from a standing start, like Sane, and many of his goals have come when he has been put through on goal from a through-ball (the kind that Kevin De Bruyne provides).
City have an idea of what they would do with him if he signs but that is no guarantee of how it would pan out; after all, they intended Ilkay Gundogan to play at the back of midfield when he signed in 2016 and Bernardo Silva to play as a No.8 when he signed last May.
City's coaching staff believe Bailey has the potential to improve into one of the best around under their tutelage, and currently they believe he would be more of a Sane-type than a Sterling-type (more capable of devastating speed and dribbles than neat passes and finishes from a central position).
They believe Bailey can play from either side, depending on the system.
City's tactical plans for next season are varied and complicated: Mendy's fitness will be a big factor, as he would allow Guardiola to use a 3-5-2 shape in certain games, and even in a 4-3-3 the Frenchman's presence would have an impact on the forward line.
With Mendy, all of City's forwards in a 4-3-3 were effectively No.9s; Gabriel Jesus, Sergio Aguero and Raheem Sterling all got in the box as Mendy provided width and crosses. Sane, out of favour with Guardiola at the time, struggled for game time.
When Mendy got injured, Sane was recalled to provide the width. 
Next season, it will be interesting to see whether Sane – or Bailey, if he signs – can play on the left when Mendy is available.
Bailey could be used from the right-hand side when Mendy plays, and that is also a possibility for Sane, who played much of his final season for Schalke on the right, but has so far not been used there for City.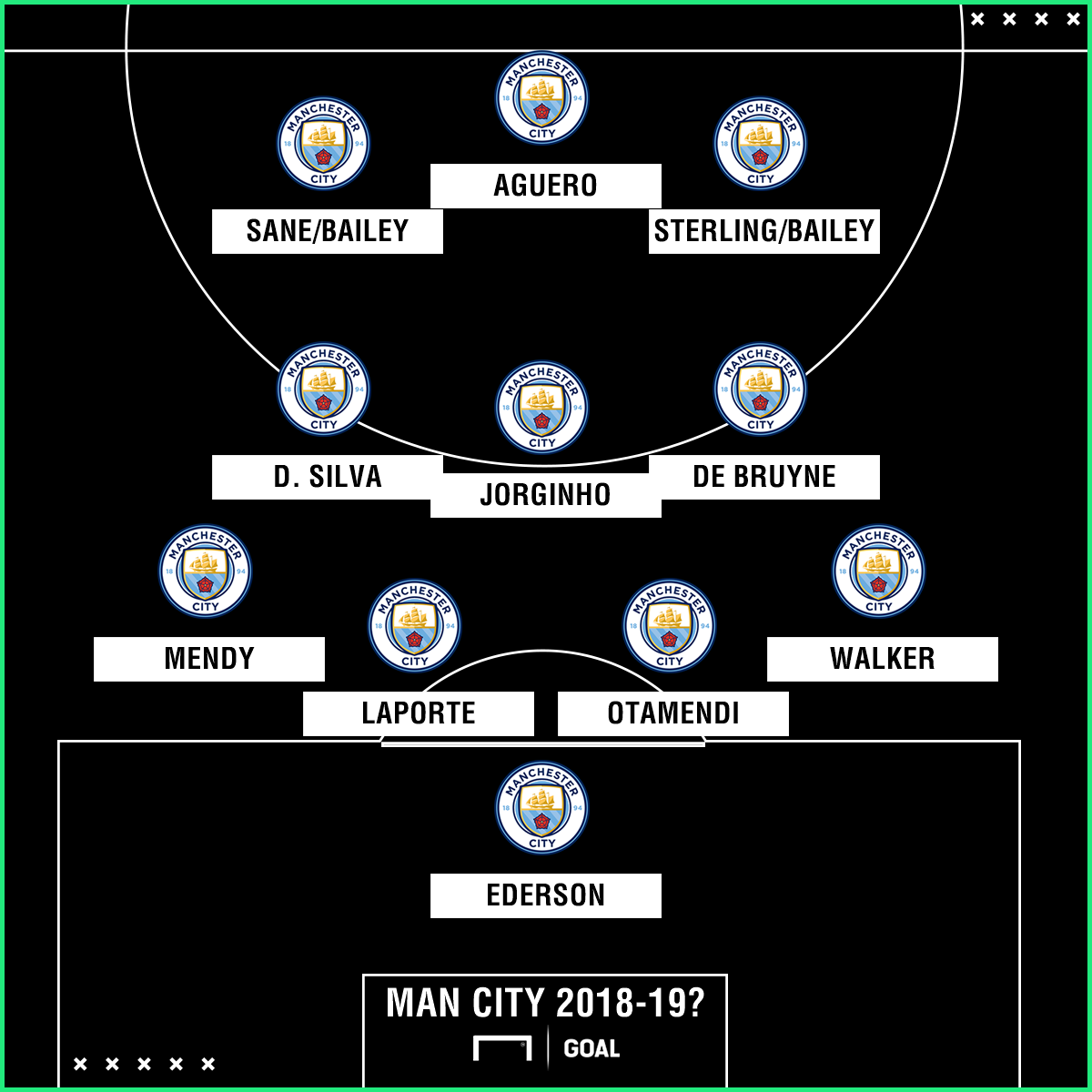 Without Mendy, Sane and Bailey could both play in the same forward line, with one staying wide on the left and the other cutting in from the right, getting into similar areas as Sterling has done this season.
Guardiola could elect to use two of Bailey, Sane and Sterling alongside one central striker, though the left-sided winger would have to play very centrally, and would be expected to be clinical from close-range.
If Guardiola goes back to a 3-5-2 for certain games it is hard to see where Sane/Bailey would fit in, but in the bigger picture, City have the options in other areas to make it work, and that is a daunting prospect for the opposition.
Clearly, Guardiola will have plenty of options available to him as he looks to retain the Premier League title, and it is easy to see why versatile players like Bailey, Mbappe and Hazard are being chased.
Bailey's arrival at the Etihad Stadium is still far from certain, but he has done enough to earn a place on the short-list and City know he would be ready to contribute if the cards fall in his favour.
Let'