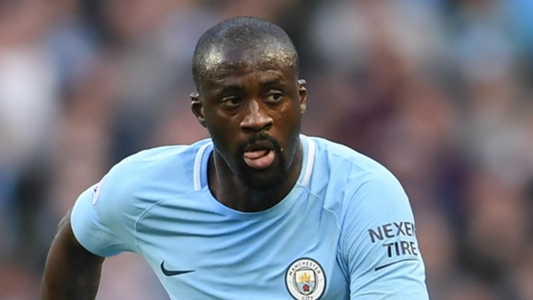 Yaya Toure can still compete in the English Premier League, according to Pep Guardiola.
The Cote d'Ivoire midfielder's contract with Manchester City expires at the end of the season, and he is set to play his last home game against Brighton and Hove Albion on Wednesday evening.
And Guardiola – who paid a glowing tribute to the player – believes the former Barcelona man still has the desire to play and would still cut it in the English top-flight.
"I am not the right guy to say to him what is the best. He will choose," Guardiola said.
"I think he has still the desire to play. He loves to play football. He likes the game and he enjoys the training sessions, especially with the ball.
"My advice, if he still has desire to play, he has to continue. If you have doubt, you have to retire, it is over."
Asked if he can continue in the Premier League, the Spaniard said: "Yeah, he can."
Toure's agent Dimitri Seluk also spoke of the midfielder's desperation to continue in the division, with the 34-year-old even willing to agree on a deal that would allow him pay back half his wages if his new club are not satisfied with his performances.
Let'