Former Chelsea and Manchester City player Frank Lampard has ranked Yaya Toure as one of his toughest midfield opponents.
The Cote d'Ivoire international will play his final home game when City face Brighton and Hove Albion in Wednesday's English Premier League clash.
The midfielder played an influential role for the Citizens, helping them to three Premier League titles, two League Cups, one FA Cup and Community Shield in his eight-year stay.
And the former England international has picked the playmaker alongside Steven Gerrard, Roy Keane, Patrick Vieira and Paul Scholes as his five toughest midfield opponents.
"I would put Yaya Toure in the top five of the toughest midfield opponents I faced in my career, and at his peak he could change games on his own," Lampard told BBC Sport.
"Steven Gerrard probably edges it as the best I have played against, for his consistency over the years, but Yaya is up there along with Roy Keane, Patrick Vieira and Paul Scholes – which shows how highly I rate him.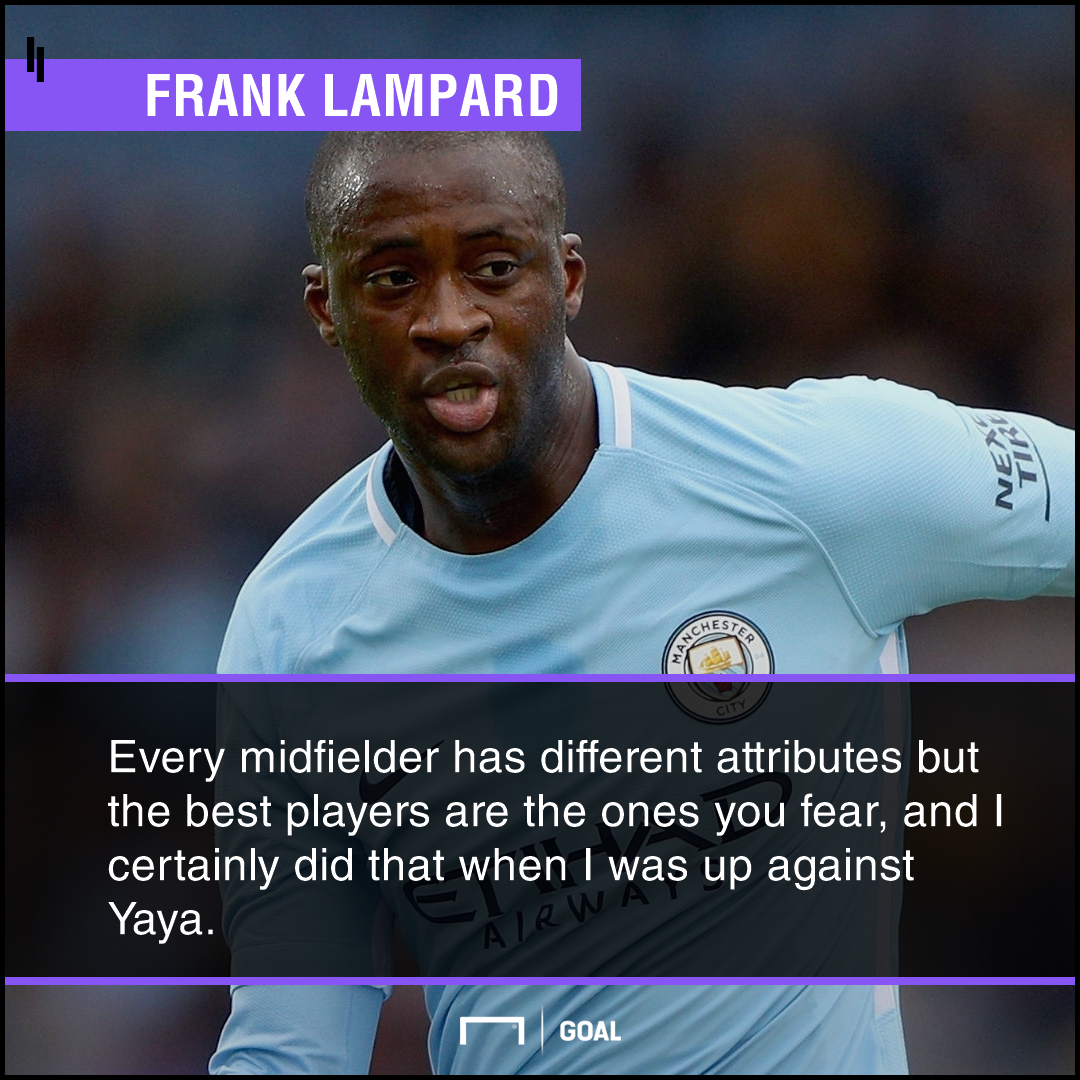 "Every midfielder has different attributes but the best players are the ones you fear, and I certainly did that when I was up against Yaya.
"Even some of the very best play within themselves slightly, but he didn't. He would hurt you by going forward and by scoring goals at the end of it, which is always a great trait that not many midfield players have.
"When I faced him, I knew he was very good on the ball and could pass it around me if he wanted to. He knew the moments to keep it simple and move the ball around.
"But if you got too close to him to try to stop him doing that, he also had that ability to drive through midfield and his physical power and pace – which was deceptive because of his big stride – made it so difficult to stay with him.
"Either by making a one-two or just by facing me up and running straight past me, he would be gone."
The former Monaco man has featured in 229 league games, scoring 59 goals.
Let'