Vincent Kompany lifted the Carabao Cup on Sunday and he will surely lift the Premier League title in May, too.
The Belgian still has 18 months left on his Manchester City contract and he insisted recently that he intends to see it out.
"Should I listen to people who say that I'd retire?" he asked, rhetorically, at the start of February. "I still have a contract for 18 months and I feel that I can contribute something to the team."
He went on to say that he is motivated to stay part of Pep Guardiola's talented squad and that mentally, he can put his injury problems behind him once fit again.
But he did make one admission: "On the other hand, I also have to be honest with myself. If I cannot cope with the level anymore, I will say: 'Boys, it's been enough, I'll retire.'
[embedded content]
"I don't want to push myself into the role of a victim. There are more important things than Vincent Kompany's injuries. The man in the street realises that too.
"I love football. My passion for the sport knows no limits. I have sacrificed a lot to get to this level. If I have to go through all these injuries again to lift a few more trophies, so be it."
He showed his passion while celebrating his goal at Wembley on Sunday, and his man-of-the-match performance proved that he is not merely a cheerleader at City these days.
Yet he has given thought to his life after football and there is a chance that he will bring his playing days to a close at the end of the season.
Goal understands that City's plans for next season include signing another centre-back, albeit of a lower profile than John Stones and Aymeric Laporte.
Despite the fact Guardiola chose the Belgian ahead of both young defenders for the Carabao Cup final, the long-term problem, of course, is that he cannot be relied upon to go through a season without picking up a serious injury or several lesser knocks.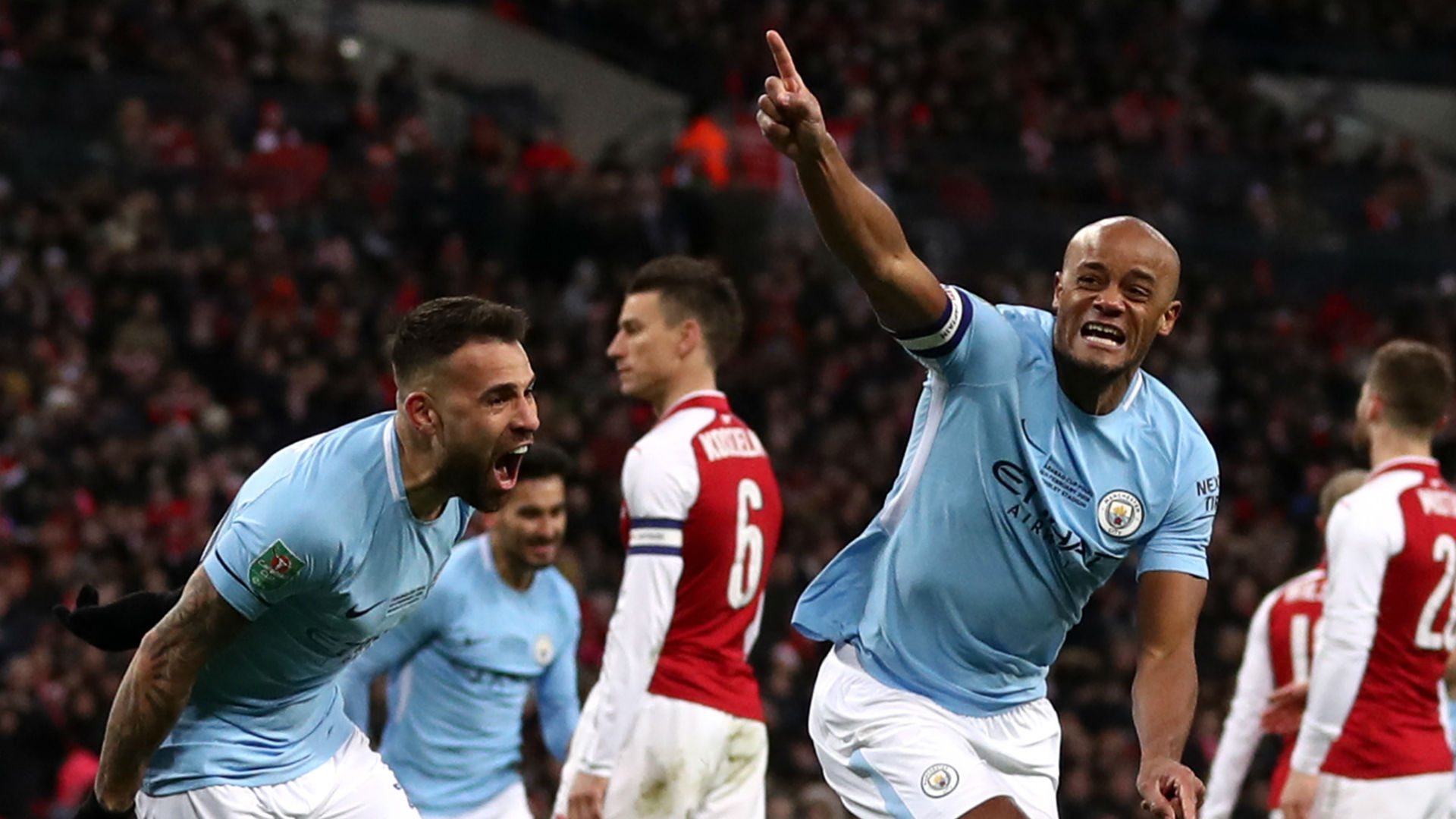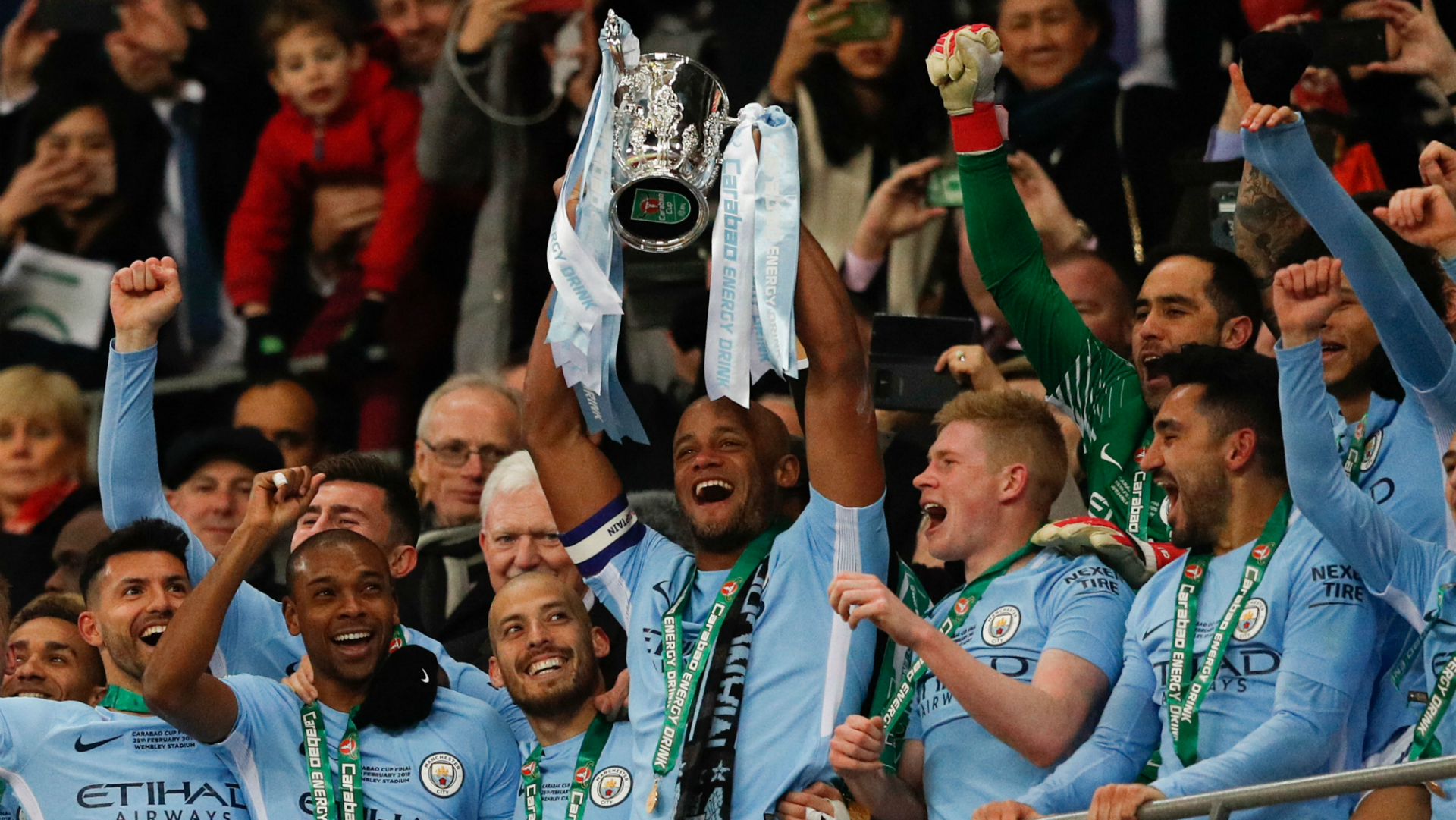 If Kompany accepts an even more bit-part role in the squad next season, including potentially being left out of the Champions League list, he could remain as a fifth-choice centre-back, akin to the role youngster Tosin Adarabioyo has played this season.
But another option is that he could be moved to a different role inside the club.
Craig Bellamy, the former City striker, is a close friend of Kompany and, speaking on Sky Sports' 'The Debate Live' recently, the Welshman was careful with his words.
"I don't want to give too much away but I speak to Vinny quite a lot," he said. "Vinny just … basically he must follow Guardiola around with a book because he notes down everything, every training exercise, you name it, he's following him all the time."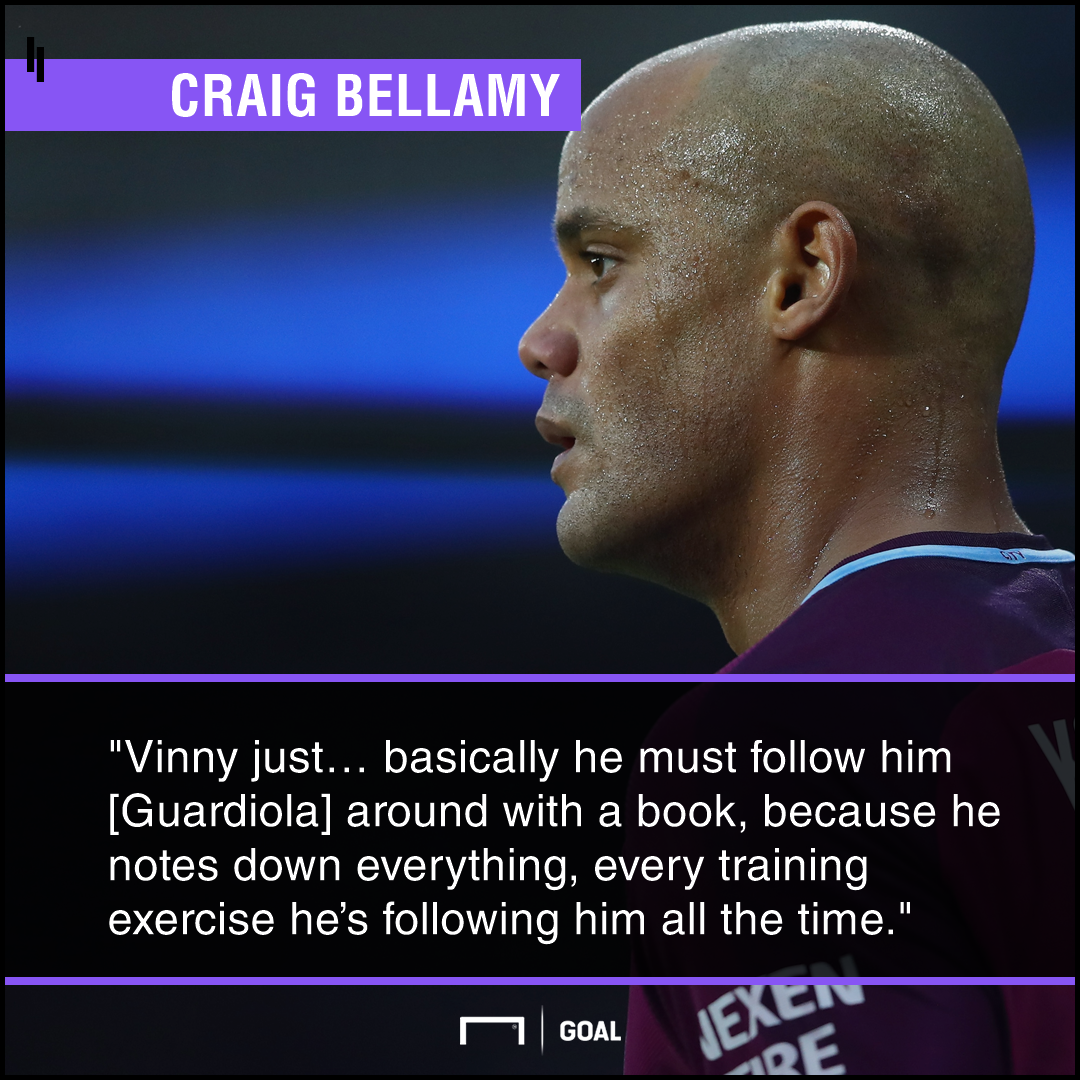 Was Bellamy careful not to give the game away that Kompany could take up a role on Guardiola's coaching staff, or at least the staff of another City Football Group team?
That would be one way to keep Kompany at the club, although his options are not limited to coaching.
In December it was announced that he has earned a Masters of Business Administration degree, and Goal understands that City decision-makers have discussed how he could be mentored by existing members of staff with a view to taking up a role in the club's finance department.
"When you're playing football at the top levels, even managing your personal finances starts to become like running a business," he said. "It was important to me that I understood what my accountant was talking about and that I could confidently assess a business plan to take ownership of this area of my life."
Following his Wembley heroics Kompany will no doubt fancy his chances of prolonging his playing career at least until his contract expires in 2019, but if he does decide to call it quits, or if he is forced to, it seems he has plenty of options.
Let'